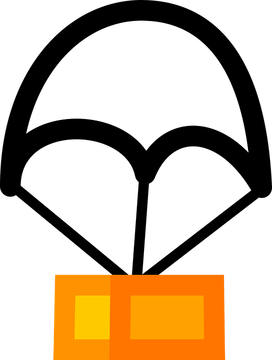 If you are new to cryptocurrency or altcoins, you may be wondering what the heck are airdrops. I'm not sure what airdrop means in every industry but in the cryptocurrency world it means free currency. Think of it like money falling from the sky.
Airdrops is a term widely used by ICO's ( initial coin offering).
DEFINITION of 'Initial Coin Offering (ICO)' An unregulated means by which funds are raised for a new cryptocurrency venture. … In an ICO campaign, a percentage of the cryptocurrency is sold to early backers of the project in exchange for legal tender or other cryptocurrencies, but usually for Bitcoin.>
https://www.investopedia.com/terms/i/initial-coin-offering-ico.asp
Start-up ICO's traditionally give away free tokens or coins through a process known as Airdrops. They generally do this to help with the promotion of their new project and to reward early investors.
All you have to do is just follow their airdrop instructions which generally includes simply filling out a form that requires you to submit a legitimate email address, your twitter profile handle url and your telegram user profile url.
Sometimes airdrop forms will also ask you for your ETH wallet address as well so that they can directly drop the coins right into your account, hence the term airdrop. Other times they will just keep the coins in a wallet in your account located directly on their site.
Please be as so kind to let me know if this article was of help to you by leaving a magnificent comment below!