I bought a (very small) amount of WAVES today and decided to share with you.
I'm a bit late to this coin but I still see some good signs for future profits.
it dropped 10%, always a good buy opportunity
it listed on Binance 5 days ago. I probably should have bought it back then, but still a good indication of growth when you are added to one of the biggest exchanges of the moment
Binance started a competition 5 hours ago for WAVES traders. I don't have the funds to have a chance of wining something, but competitions like that on Binance can boost the price.
https://support.binance.com/hc/en-us/articles/115003550792-Waves-Competition-10-000-Waves-To-Giveaway-
There is a bit of a risk here because WAVES grew a lot in the recent days, but if it can get in the top 20 Market Cap (now at place 23), it could get another boost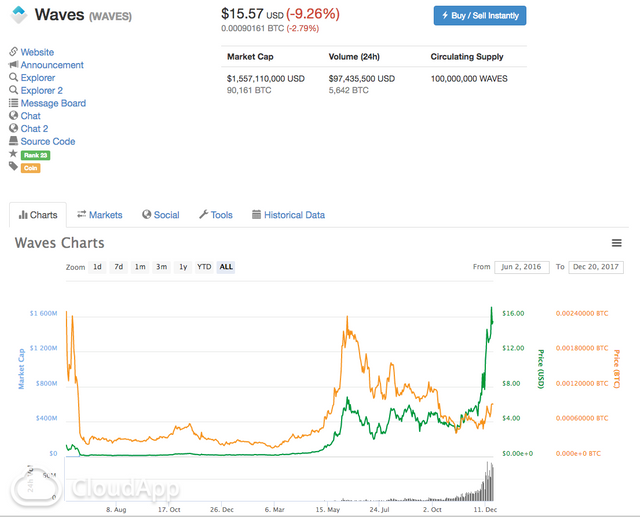 As you can see, I mentioned there is a lot of risk making this trade. Do your own research before spending any money.