VeChain (VET): Ethereum based solution for businesses. They are focussed on bringing blockchain to the enterprise, using blockchain and RFID-tags to guard luxury goods from counterfeit, food safety, quality control in the car industry, ...
This is a project that is aimed at solving real problems, it has a lot of potential to become a big player.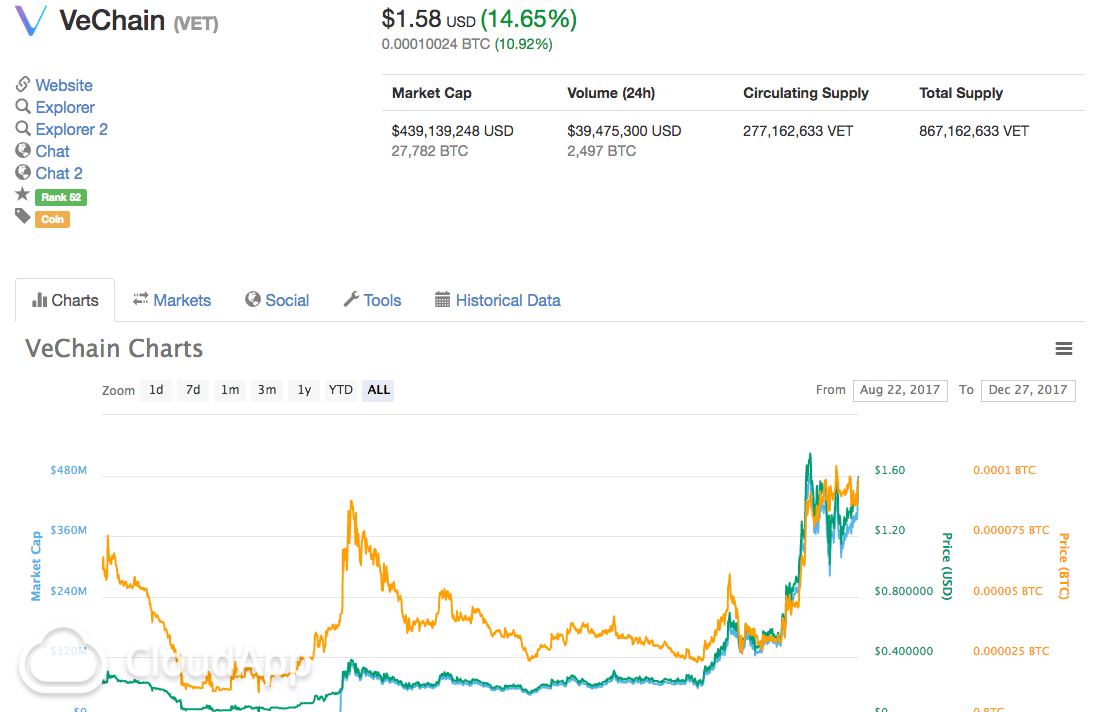 VeChain is a Singapore based company. Fenbushi Capital invested in VeChain. Vitalik Buterin (founder of Ethereum) is one of the 3 partners of Fenbushi Capital. They have a strong team with ties to the business world, something that is sometimes missing in other projects.
Given the fact that it is still a very young project, ranking place 49 in Market Cap, there is still a lot of growth possible.
More reading material:
https://cointelegraph.com/news/blockchain-revolution-for-luxury-industry-counterfeit-exposed
https://medium.com/@vechainofficial/vechains-national-level-partnership-b3bc792cb1f1
https://www.crowdfundinsider.com/2017/05/100740-singapore-based-blockchain-vechain-joins-pwcs-incubation-program/
https://medium.com/@vechainofficial/vechain-apotheosis-the-beginning-d9f0fdbdc910