With the work of our fine CTO Samuel Grenier, we were able to launch an ERC20 token and offer smart contracts on the Ethereum Blockchain. This is a major advantage for investors and traders, as they can now enjoy a greater ease when purchasing GODcoin through a trusted network.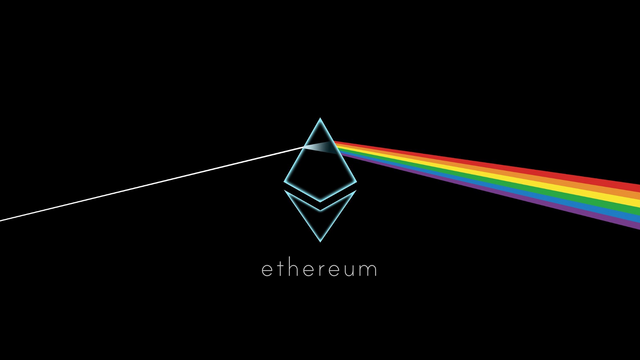 The entry price of GODcoin changed. The current rate is now 0.0036 Eth to 1 GODcoin token (approximately $1), far different from the old entry price of $1299.45 for 1 Gold token. Also, tokens purchased on the Ethereum blockchain will be split accordingly to gold and silver tokens on the GODcoin blockchain when we launch.
This comes with a couple of advantages; buying tons of GODcoin up front will be cheaper for investors, and the potential to see immense returns during GODcoin's open market phase will be greatly increased.
Purchases already made will be matched as though the tokens were bought in Ethereum. All bonuses will remain intact.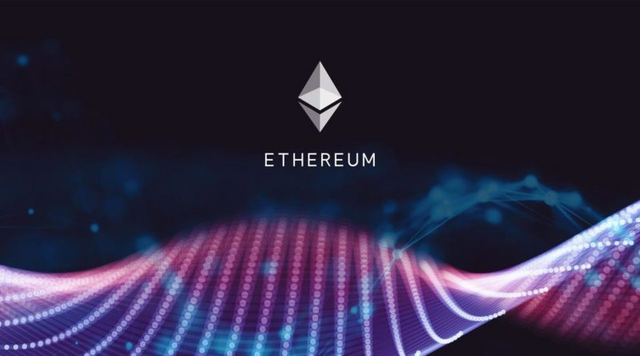 If you wish to buy GODcoin using Ethereum, send Ethereum to our smart contract at 0x1071E563DEC99740AeD8acEcB12Dc228d769d565.
The ERC20 token can be added to your Ethereum wallet. When adding a custom token to your wallet, ensure it is configured to use 18 decimals and GODcoin is your symbol. We still accept Bitcoin and fiat options, and if you need more info, visit our purchase link at https://godcoin.gold/ico/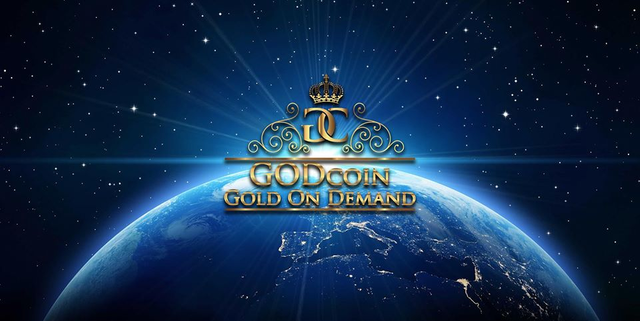 Anyone who has been around for a while knows that gold and silver have been real top drawer material for longer than any other material on Earth. Since GODcoin is a cryptocurrency, it will be able to survive the global economic collapse not only because it will be safely stored and backed by gold and silver, but because it is the official currency of the returned Christ, Lord RayEl. This official currency will be the ONLY one used in the New Kingdom, so it is guaranteed by Christ.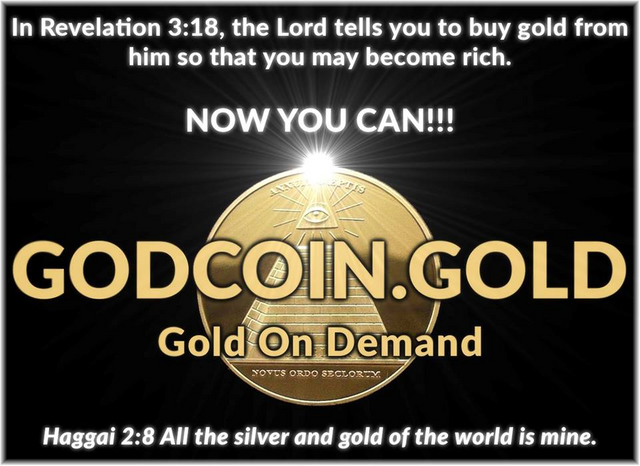 The time to invest in GODcoin is now, and if you want a slice of security, find out more information below!
---
This article was authored by Eric Logan, @rasgriz311
There are many advantages to GODcoin especially since it is one of the few coins that will be backed by gold and silver. Not only does GODcoin offer the illuminated path towards a prosperous future, but very soon, it will be the global currency. To learn more, visit the following links:

View the history leading up to the white paper

View the white paper
---
All information provided is available on the official website at https://godcoin.gold
PREPARE TO INVEST WHILE YOU CAN
Social
https://www.facebook.com/GOD.coin.gold/
https://twitter.com/GodCoinGold
https://plus.google.com/110351809386138038654
https://www.linkedin.com/company/GodCoin/
https://www.youtube.com/channel/UCRmsiytZnbMg-O_b2zBNuTg
https://vk.com/god.coin