Top names in crypto: Charlie Lee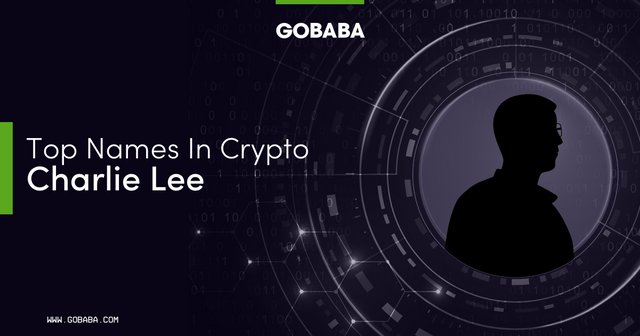 Hello!
Greetings and happy holidays to all!
Our top name in crypto this week is Charlie Lee — the mind behind Litecoin.
Here are 5 interesting facts about Charlie Lee:
Charlie Lee was born in Ivory Coast, a west African country. When he was 13 years old, Charlie and his family moved to the United States. Upon graduating from high school, Charlie got into MIT (Massachusetts Institute of Technology) and earned his BS and MS in computer sciences.
Chaelie Lee first heard about Bitcoin through a Silk Road (an online black market and the first modern darknet market) article in April 2011.
Like many other early crypto adopters Charlie Lee was a talented computer scientists and he first began to experiment with Bitcoin by mining it.
The first cryptocurrency Lee created in September 2011 was called Fairbrix. The project failed a few weeks after its release. A few weeks after, Lee released Litecoin — adopting the proof-of-work protocol from Fairbix. Litecoin was modeled after the core Bitcoin code with a number of adjustments that Lee thought would improve Bitcoin.
In his early years as a software engineer, Charlie had a successful career working for a number of reputable tech companies — the most recent of which being Google. Charlie left his Google gig to join the Coinbase team. He was one of the first three employees that was hired by the popular digital currency exchange.
A year ago from now, Charlie Lee sold or donated all of the Litecoin he was holding. He did this in response to the criticisms suggesting that he was using his fame and influence to manipulate the market to better his position.
Read his original Reddit post here: https://www.reddit.com/r/litecoin/comments/7kzw6q/litecoin_price_tweets_and_conflict_of_interest/
In the comments section, please let us know who you would like us to feature in the coming weeks.
Watch this space for updates about our platform and don't forget to hit the upvote button below if you enjoy our posts.
Join the Gobaba Community
Instagram: https://www.instagram.com/gobabaofficial
Facebook: https://www.facebook.com/gobabaexchange
Twitter: https://twitter.com/GobabaExchange
Telegram Chat: https://t.me/gobaba_tr
Telegram Announcements: https://t.me/gobabaannouncements
Medium Blog: https://medium.com/gobabaexchange
Discord: https://discord.gg/2d3Wafe
YouTube: http://bit.ly/gbb-youtube