What is my favorite cryptocurrency wallet?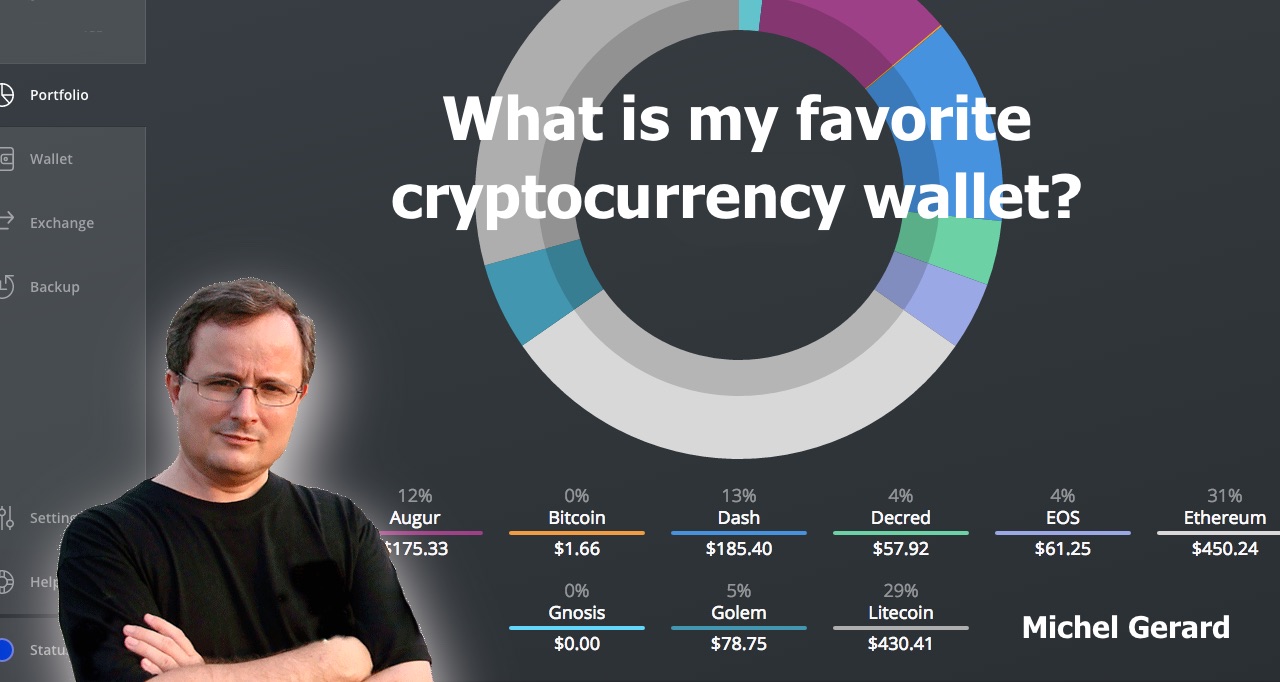 Would you like to see what my favorite cryptocurrency wallet is?
There are many different online wallet for Bitcoin that you can use and each cryptocurrency normally has their own wallet that you can download and install on your computer.
As it is always safer to have your coins stored on your computer with a wallet you have control on, it can be challenging to have a dozen of different wallets to store your favorite altcoins.
Hopefully, there is a solution. 
What is my favorite cryptocurrency wallet?
 
My favorite multi cryptocurrency wallet is Exodus and it supports Aragon, Augur, Bitcoin, Decred, Dash, EOS, Ethereum, Golem and Litecoin.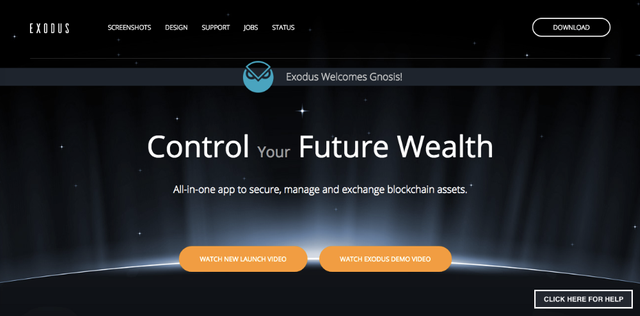 Exodus is available for Mac, Windows and Linux.
Download your version here today: https://www.exodus.io/releases/
There are many more cryptocurrencies that will be added to the wallet in the future. The latest one they have added is Gnosis.
Exodus is free to use.
Watch this video to learn more about Exodus
The main features of Exodus are a chart where you can see your portfolio, ShapeShift integration to exchange your currencies, and multi-asset wallets.

You control your private keys, track the value of your blockchain assets with beautiful charts and you can also personalize Exodus.

Want to watch a demo?
Installing Exodus on your computer is very easy and the first thing you will have to do is to create your backup. Write your 12 backup words on paper and keep them safe. An email backup is sent to you as well. This is in case your computer dies or is stolen, so that you can re-install Exodus and recover all your coins.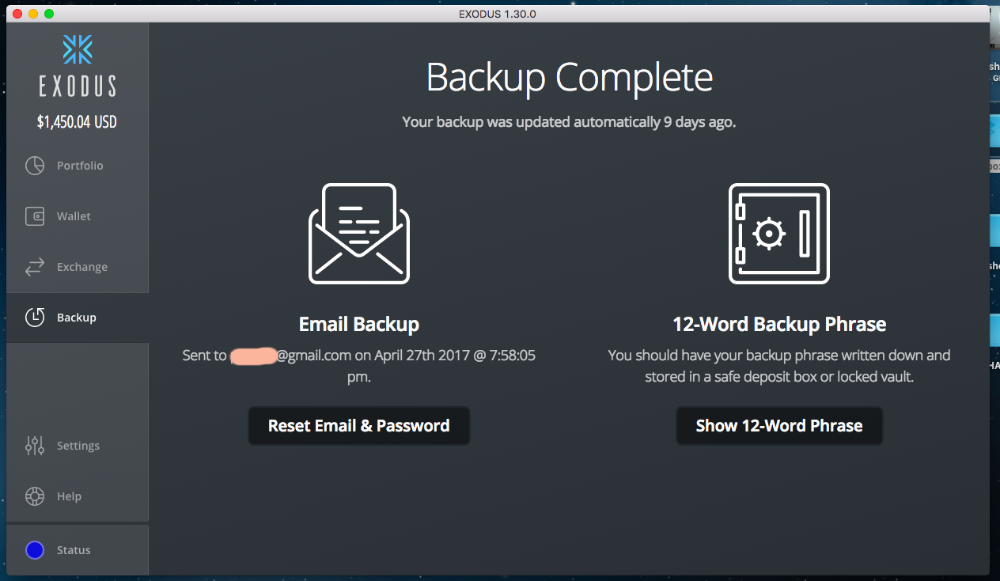 One important thing is to also note your password and keep it safe as it can't be recovered. You need this password to open your wallet. If you have lost it, you can't get to your coins.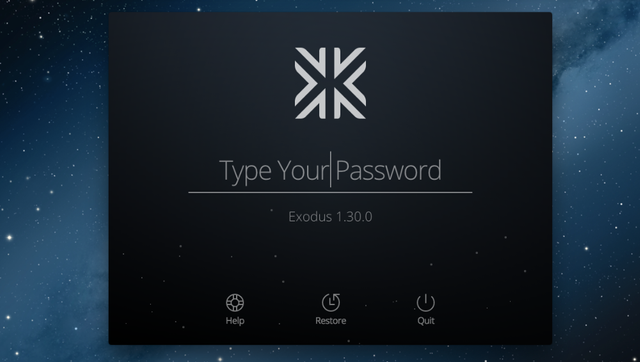 The main screen you see when you log into Exodus is your portfolio. A pie chart shows you a representation of the assets you have with the detail in percent and value noted individually. The value shown in $USD is in real time and changes according to the market.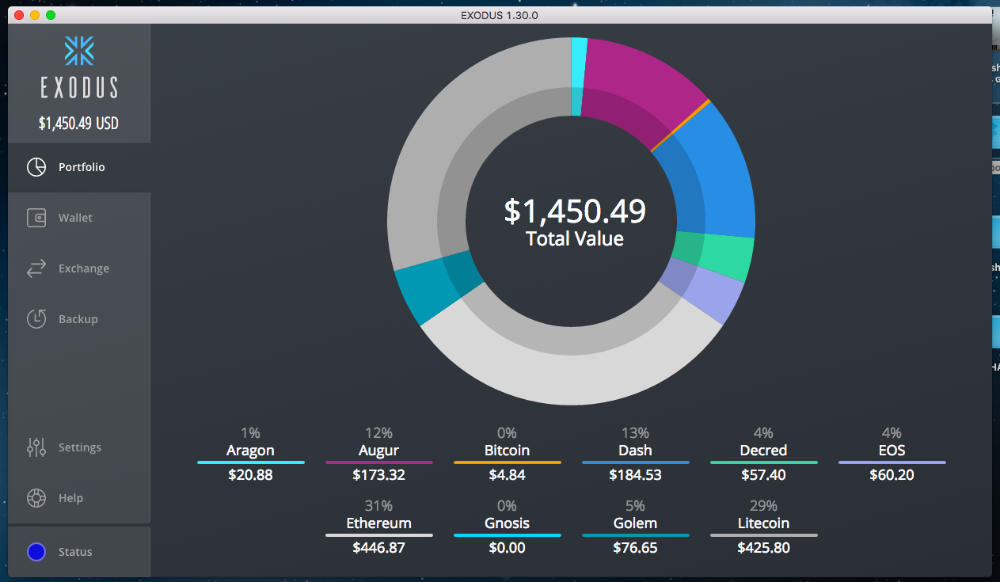 The second tab in the left menu is for your wallets. You can access each asset's wallet by clicking on their name and it will show you how much you have with a clean history of your transactions.
In the settings, under "Assets," you can decide which currency to show or hide. Bitcoin and Ethereum are the default wallets and are always active.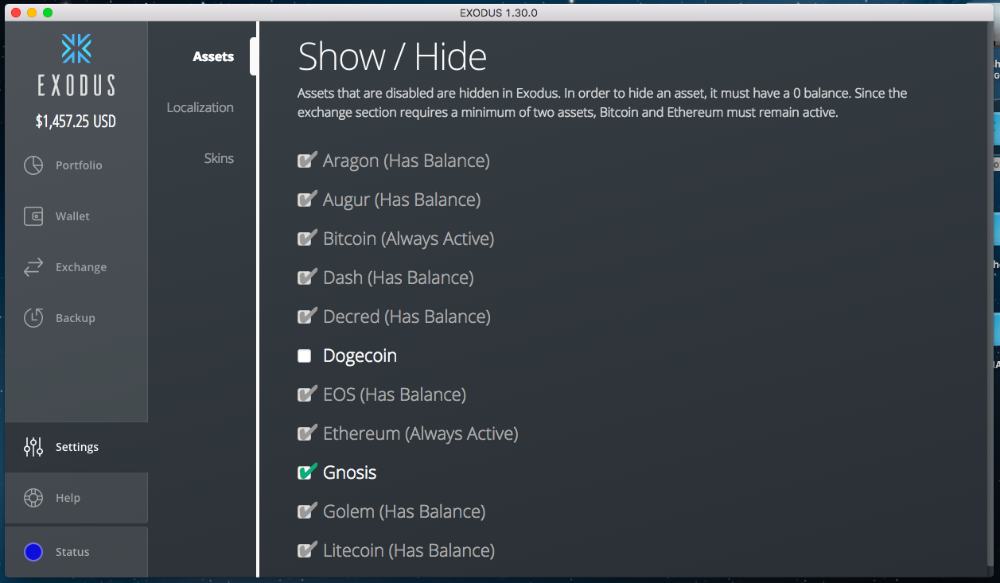 Note that Dogecoin is going to be removed soon from Exodus.
While we are in the settings, you can select under "Localization" the Fiat currency that you want to show.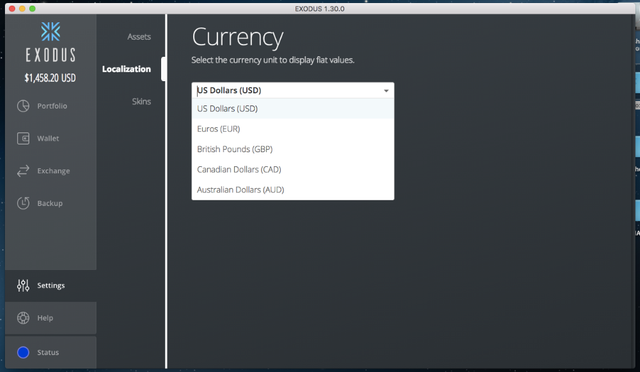 You can also change the skin of Exodus if you wish to.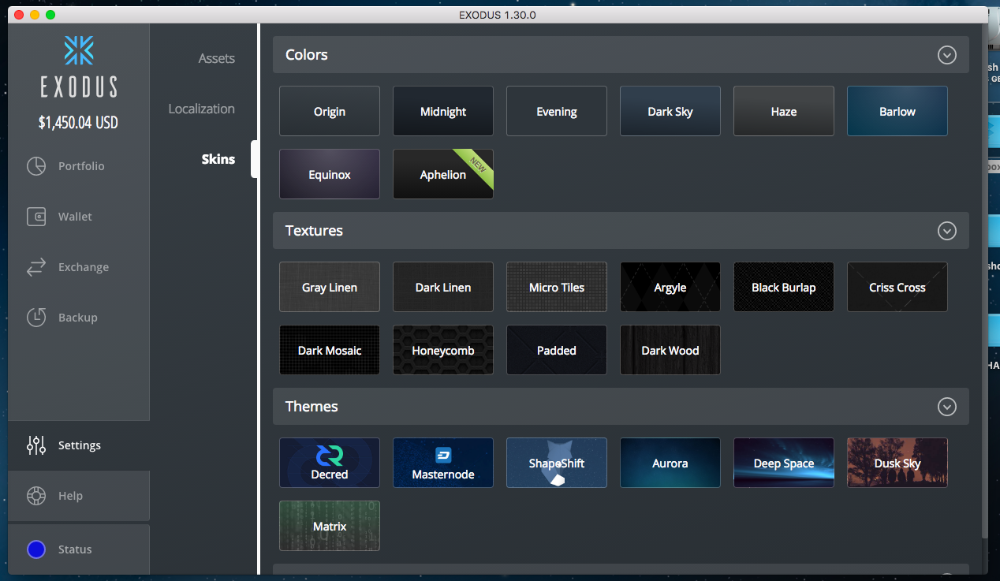 Now, what's very neat in Exodus is that you can exchange your currencies directly in the wallet as ShapeShift is integrated. This makes it very easy and fast to exchange Aragon into Ethereum for example, without the need to send them to an external exchange.
Sending and receiving any of the currency this wallet supports is very straightforward and fast.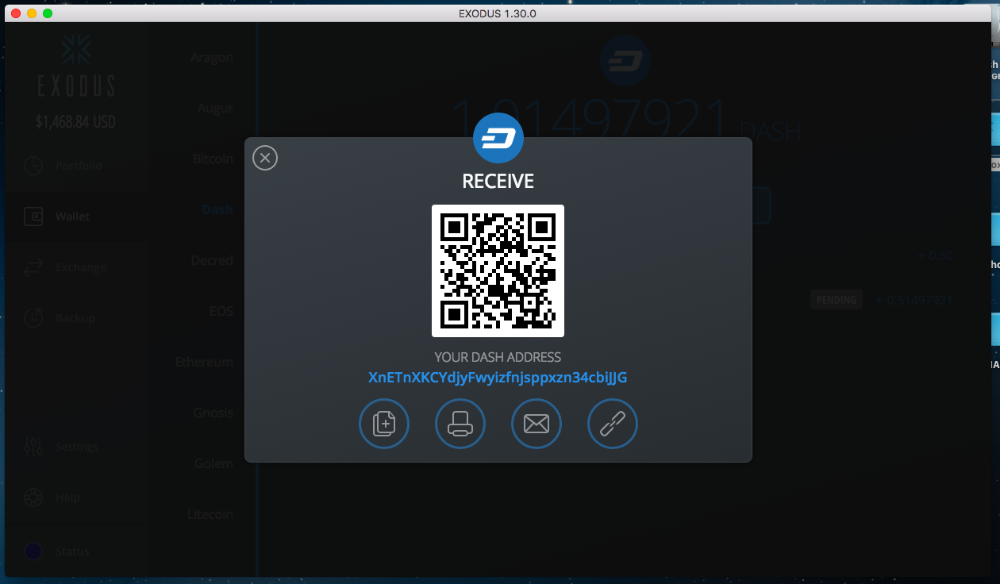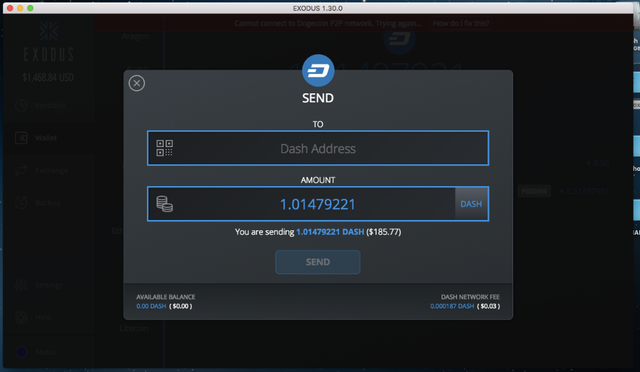 The process to send or receive any of the supported currency is the same.
Thank you very much for reading until now and if you don't have Exodus on your computer, give it a try.
I really love Exodus and I am sure you will too.
If you enjoyed reading this post, please upvote and follow me for more like this.
Michel Gerard