Hello Everyone!
If you know me, you would probably know that I am a gold digger and I keep digging until I get something for you to write about. I came across this project a day ago while searching for someone to do a short term gig for me. Honestly, at first I rubbished this project but then I took a careful look and realized the potential of the freelance industry and what they were bringing to the table.
We all have been freelancers at some point. And you know the hurdles one can face while cashing out via these centralized payment gateways. And don't forget the ridiculous amount of time - Time is money, right?
Well, now you don't have to struggle as much as you did in the past. If you are a freelancer or looking for short term gigs you got it all covered under the wings of DigiWage.

Credits: DigiWage
🔊 Introducing DIGIWAGE
Digiwage is a decentralized workplace hub for developers, entrepreneurs, blockchain enthusiasts, startups and resources where each of them find solutions corresponding to their current projects or kick start new projects. Digiwage token 'WAGE' is used in exchange for different services.
Digiwage workplace acts as an umbrella for multiple projects across diverse categories. Every project holder has full pledged authority on the project along with every user on the Digiwage platform and community. A connected world, large global community of people sharing their knowledge, skill-set and resources for a shared collective growth, to create a strong link between virtual connections and tangible physical results and outcomes.
Digiwage aim to become the goto marketplace for all freelancers, entrepreneurs, and firms in the cryptocurrency sphere for any sort of talent or skills. Not just that, but DigiWage is also making their marketplace decentralized by adding a payment processor that can be used anywhere, which I think would bring a lot of value to the project in future.
Please note that DigiWage is the re-branded version of PHILSCURRENCY. The latter is now swapped on a 1:1 ratio for DigiWage.
This is where it gets interesting. DigiWage offers a platform for Freelancers, Developers, Entrepreneurs, and Hiring Managers to find talents and skill-sets that fit their criteria. Anyone can post their job or seek a job. Users quote their price in WAGE and get paid in WAGE when the job is performed.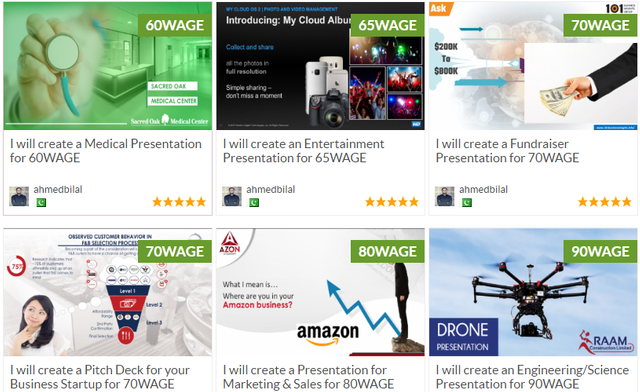 A screenshot from Freelance workplace
I personally value coins that have built-in usability and I am sure many of you prefer that too. DigiWage has a working product in place that uses the WAGE coin in exchange for different services that users seek on the Freelance Workplace platform. Feel free to check it out here.
Coin Specs
Please know that DigiWage is a Masternode coin. You can go to Mnode.Club to check out the ROI on masternode.
| Label | Value |
| --- | --- |
| Name | DigiWage |
| Ticker | WAGE |
| ALgo | Quark POS Masternode |
| Block Time | 60 Seconds |
| Difficulty Retarget | Every Block |
| Maturity | 101 blocks |
| MasterNode Collateral | 12000 WAGE |
Credits: Mnode.Club
DigiWage MasterNode
Masternodes are a great way to make passive income. There are many coins that offer the Masternode capability but they are fairly famous and don't offer much ROI or just in case they do, their coins don't hold much potential to excel.

Many of the crypto enthusiasts that I talk to, are often fascinated by the idea of having a Masternode of their own but what keeps them away is the maintenance requirements. Although, there are some Shared-Masternode services that do the maintenance for you but the ROI is not usually that tempting.
DigiWage offers a Single-Click Masternode Setup facility for the less-educated crypto users. You don't have a reason not to have a Masternode now, do you?
...And moving onto the best part xD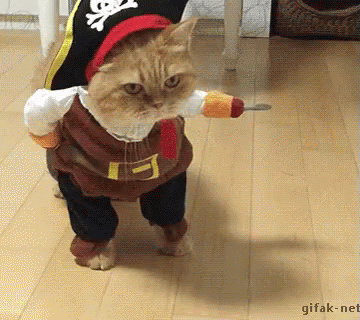 The Pirate Kitty
Bounty and Airdrop
If you would like to receive some free WAGE coins, check out their Twitter Faucet page. First, you will have to register. Once you get registered you can make one tweet a day to receive free coins depending upon the number of following you may have.
To get qualified for the airdrop, you must send a certain amount of coins to a new personal address. The coins must stay on the registered address until the airdrop ends. The airdrop period will be held bi-weekly and will last for 3 months. You must only register one address. The airdrop consists of a 3-tier structure as follows;
| Amount To Send | Airdrop Share |
| --- | --- |
| 1k to 5k (5%) | 50 to 250 WAGE |
| 8500 to 15k (3%) | 250 to 450 WAGE |
| 45k to 75k (1%) | 450 to 750 WAGE |
You can register for airdrop here
If you would like to read more in-depth about DigiWage, the Whitepaper might be a good place to start.
Resources and Links
Web Page: https://coin.digiwage.org/
Freelance Workplace: http://www.digiwage.org/
GitHub: https://github.com/digiwage/digiwage
Discord: https://discord.gg/822ezXx
Telegram: https://t.me/joinchat/FVQq4xE67-6qCduxbfoxEA
Twitter: https://twitter.com/digiwage
As always;
~Thank you for reading~