Greetings everyone, and welcome to another weekly report from The GameCredits Foundation. As usual, in this week's report we'll present everything GCF has been working on since the previous report. Buckle up, 'cuz we weren't lazy!
Willing to help out?
As we've mentioned in last week's report; The GameCredits Foundation is still working hard on setting up a solid and substantial funding sources. Only after that we can come up with first concrete action towards achieving goals which we've set in front of us.
The message still stands; GCF is willing to properly, simply and transparently cooperate with anyone who respects and believes in our open-source project - GAME. With that said, we are happy to share that we've opened public GAME, BTC and ETH addresses which will altogether serve as a donation centre where GAME community, and anyone interested to help out GCF can donate an amount of crypto they want. Here goes nothing!
The GameCredits Foundation's funds addresses:
GAME: GaPoGLMYyHYGuU5RPhRKJ7ZtKrCZmeZoiE
BTC: 38JGgZ43a3Mqb5AU2iX25cU1HzuZLHCHFs
ETH: 0x5D51f2983272eca5e0E2503A52Bc41168B5d3314
As we're not huge fans of repeating ourselves, and some of you might open a question of trust, we're just gonna let GCF's official documents/letter from the people responsible of it speak for itself. You can read them here: https://gamecredits.org
Current fund balance is 0 (nothing). We're going to continue to update you on the situation in every week's report. Thank you in advance!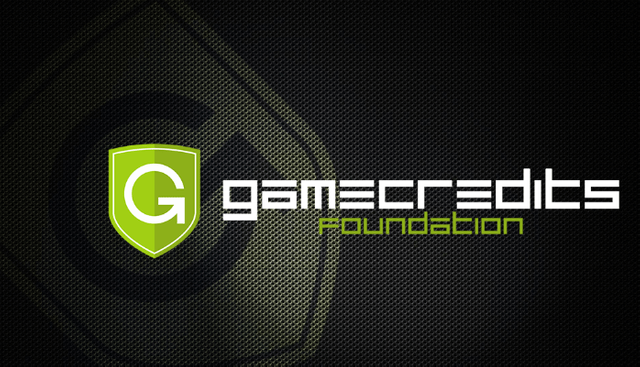 What have our groups/departments been up to?
GCF's Technical Department has been busy organizing our development forces. In the next few weeks, we should come up with a clear and concrete strategy of setting up a realistic roadmap, what products/services GCF will build, as well as first GAME integrations.

For some time now, GCF Business Development department has been creating a strategy of making a strong and effective partnerships which will push GCF towards accomplishing reliable and advantegous connections in whole crypto world. We've been using some existing connections (such as with CryptoCurrencyMagazine, Cointelegraph, Cryptopia, etc.), but we've also outreached a couple of organizations/businesses which could potentially help GAME in further development.
We're happy to announce that GCF's Business development team has moved pretty far partnering with Qlear , a blockchain company building a decentralized network to perform trust-sensitive gaming functions. More information and details about this partnership will come in following days/weeks.

GCF Marketing/PR Department is occupied on multiple battlefields as we speak. Some of them include creating a new, freshly-designed and optimized website for The GameCredits Foundation. We should go live with it in the next couple of days. But as always, we'll let you know!
Besides that, our PR/Marketing team has worked on including GAME on a new exchange, which fits perfectly in our vision of getting back GAME right where it belongs - among the very best crypto tokens. This one is gonna be hella good ! Stay tuned.
'We want more!'
Okay, okay. How's this: The first 'Sector5' - (a video game that integrated GAME in its' system, and which fully supports GAME as an in-game currency) tournament has ended last Saturday. That means that few very skilled gamers won their first amount (a humble one, but better something than nothing, right?) of GAME inside a competitive video game! Whooray! Congrats to them! Here's the list:
1st place; 'Aesis' won 0.63856530 GAME
2nd place; 'seanzee' won 0.51085224 GAME
3rd place; 'Whoami' won 0.40868179
4th place; 'emdje' won 0.32694543 GAME,
5th place; 'rwinkel' won 0.26155635 GAME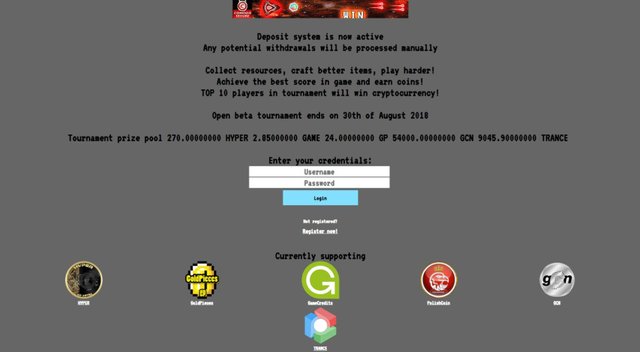 With more tournaments laying just around the corner. Join 'Sector5' Discord server to stay updated.
We want your opinion!
We're eager to hear you out! Make sure to give your opinion on what could we build once we setup enough funding and work forces in one of our Discord channels named 'community-suggestions'. Let's hear your thoughts!
Aaand, that's it for this week, folks! Thank you for the continuous and kind support. Don't forget to contact us for any GAME-related issues or concerns via our communication/social media channels;
See y'a around.
The GameCredits Foundation