Why DigixDAO is growing. when everything else falls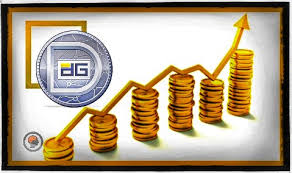 In recent weeks, the cryptographer offers us red numbers. Most cryptos, headed by Bitcoin and Ethere, are in downtrend and as if they did not know how to get rid of him. In the Top 50 cryptomas, however, there is one exception (as opposed to Tether, which works completely differently to most cryptomeni), which resists market situations very well. She is DigixDAO.
DigixDAO
DigixDAO is cryptomized, which has 2 million tokens and is currently traded at $ 372.83. It currently advises it on the 26th place in coinmarketcape with a total market capitalization of over 742 million dollars. This cryptoma is mainly traded on the Binance Stock Exchange where it enjoys great popularity. Currently, it is one of the top 10 most-traded cryptos on this stock exchange.
Why is DigixDAO moving away from cryptography?
A question that does not have to be as easy to answer. However, the most characteristic features can help us to clarify this anomaly in the world of cryptomeni.
One of the greatest features of this currency should be its credibility. The DigixDAO token should be covered with gold. Unfortunately, something has not been officially launched yet, so it is uncertain whether the team will really succeed behind this currency and whether it will really be a trusted system.
The second, much more likely reason for growth is the fact that the whole network of this project is officially launched in two weeks. DGD was one of the first ever projects to run on the Ethereum platform and has been under development for nearly two years.
Especially because of this, we can still assume that this cryptoma will continue to rise, even if the market has fallen. Interestingly, DigixDAO went in the opposite direction, as long as the entire cryptotropes went up and up.
We can perceive this phenomenon even now. Although most cryptomeni recorded red numbers in the last 24h (thanks to the Binance Coin exceptions), DigixDAO rose by almost 15.03% on the last day,
conclusion
The DigixDAO market is at least partially accentuated. Surely it is not one of us pleasant morning to wake up, look at coinmarketcap and see only red numbers. Thus, at least DigixDAO and, quite often, Tether care for occasional greenery in the Red Sea.