South Korea sees no obstacle in co-operation with the bank and the crypto burza,Storj introduced a new update,OceanEx launched testing its platform,Coinbase plans to add more cryptocurrency,Stellar is working on its own version of Lightning Network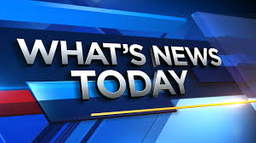 Choi Jong-Ku, a representative of the Financial Services Commission (FSC) of South Korea, said he sees no obstacles or security risks in providing accounts and banking services provided by standard banks for the needs of the individual crypto stock exchanges in the country.
As a result of the State Audit carried out by the South Korean government, if the cryptocurrency business platforms adhere to Know Your Customer (KYC) and Anti-Money Laundering (AML) standards, they can use bank services from commercial financial institutions in the country. As a result, the stock markets in South Korea do not threaten to move to other countries due to problems with the banking sector, as has already happened on some platforms in the past.
Read more here: https://www.ccn.com/koreas-finance-minister-approves-banks-working-with-crypto-exchanges/
OceanEx has launched its platform testing
OceanEX Crypto Exchange, a business platform created using the VeChainThor ecosystem, has opened registrations for its clients. Dev said that the development phase had already been successfully completed. At present work is being done on internal testing and external security audit. The exchange could therefore be put into full operation in the first quarter of 2019.
OceanEx is a business platform that uses artificial intelligence within the VeChainThor ecosystem. The integration of artificial intelligence serves primarily to achieve the active security of the liquid market with cryptocurrency. At the same time, it has a wide range of investment tools and products to meet the expectations of all investors using a wide range of investment strategies.
Read more here: https://ethereumworldnews.com/vechain-vet-based-oceanex-to-start-testing-in-november/
Storj Announces New V3 Update (Version 3)
Crypto Storj, which addresses the issue of a decentralized cloud storage solution, has announced that a new update to their network, which is labeled V3, is already available. Developers can now test and use the above-mentioned developed network to design decentralized storage applications.
According to the words, the team is trying to distinguish Storj from competing projects such as Filecoin, Sia and MaidSafe and become a leader in the field.
Read more here: https://bitcoinmagazine.com/articles/storj-launches-version-3-its-decentralized-cloud-storage-platform/
Coinbase plans to add more cryptocurrency
Representatives of the popular American Crypto Exchange, Coinbase, said they are actively working to create new business couples. This is also linked to the announcement of a new $ 300 million investment. It is intended to finance technology security to add new cryptos.
According to the statement of July this year, the stock market is considering the integration of cryptocurrency Cardano, Basic Attention Token, Stellar Lumens and Zcash. Tron and XRP are also listed. Until this happens, clients can coinbase with cryptocurrency such as Bitcoin, Bitcoin Cash, Ethereum, Ethereum Classic, Litecoin, USDC, and 0x.
Read more here: https://zycrypto.com/coinbase-affirms-its-plan-to-add-more-cryptos-as-tron-trx-and-xrp-could-be-next-listings-on-the-platform/
Stellar is working on his own version of Lightning Network
Stellar, the sixth largest crypto by CMC, said it was actively working to create a second layer of payment system that could potentially open the door for instant off-line clearing and free of charge.
Starlight, as the project is named, could become the Lightning Network for Litecoin and Bitcoin.
Read more here https://cryptodaily.co.uk/2018/10/stellar-announce-the-launch-of-starlight/
Thank you very much for your support!