Hardware wallet Safer extended support for Cardano, XRP, Stellar and Monero • SWIFT denied cooperation with Ripple • Crypto Stock Exchange Poloniex introduces "pre-fork" trading for Bitcoin Cash • Alexa from Amazon can support XRP and other news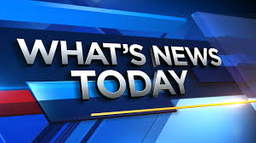 SatoshiLabs, the Czech manufacturer of the popular Safe Wallet Hardware, announced that for its latest product, Treasure Model T has added support for new cryptoscopes. Specifically, they are Monero, Cardano, Stellar, XRP, Tezos, Decred, Groestlcoin, Lisk, Zencash, and Zcash Sapling hardfork. By installing a new firmware (version 2.0.9), its owners can store the above-mentioned coins in one of the safest ways. Owners of the older Treasure One will be able to store cryptocurrency Lisk and Stellar after installing the new firmware 1.7.1.
Read more here: https://sludgefeed.com/trezor-model-t-adds-multiple-major-altcoins/
SWIFT denied cooperation with Ripple
When the news began to spread by the Internet that SWIFT is preparing to upgrade its Global Payments Innovation (GPI) system that focuses on cross-border payments, many have suggested that Ripple might be working with this company. The goal of innovation was to speed up and simplify this type of payment, which Ripple specializes in. However, the speculation is over, as the SWIFT spokesman denied any plans to cooperate with Ripple in the near future. The opinion states:
"We are not sure where the GPI update information relates to RippleNet. In any case, there is no common cause. Our primary goal is to ensure that all payments include a link to their monitoring that will enable banks to track their real-time payments in real time. "
Read more here: https://ethereumworldnews.com/swift-denies-partnership-with-ripple/
The Crypto Stock Exchange Poloniex has introduced a "pre-fork" trading for Bitcoin Cash
The American Cryptoburza Poloniex came up with an interesting novelty. As part of the expected hard fork, Bitcoin Cash has allowed its clients to trade two new Bitcoin Cash ABC (BCHABC) and Bitcoin Cash SV (BCHSV) tokens before the Force itself. This will take place only one week, on Thursday 15 November. As far as the exchange rate is concerned, the Exchange has prepared a simple converter that will convert the specified amount of Bitcoin Cash into the BCHABC or BCHSV.
Read more here: https://www.cryptoglobe.com/latest/2018/11/poloniex-launches-pre-fork-trading-support-for-bitcoin-cashs-november-15th-hard-fork/
Alexa from Amazon will be able to support sending XRP
XRP Tip Bot, which can be used by reddit, diskroducts or Twitter users to send to other members of the crypto XRP, will be integrated into Alexa's Amazon. The new app tweak with the video below is a new app already developed. However, it is awaiting approval from Amazon. If she decides to join her App Store, Alexy owners will be able to send XRP in a simple way.
According to the published video, it will be enough to enter the recipient crypts and the value you want to send, and then confirm it. Everything else will take care of the application. It sounds simple, but it is a question of how far this method of sending coins will be safe.
Read more here: https://sludgefeed.com/xrp-tipping-may-soon-be-available-on-amazon-alexa/
John McAfee is already promoting cripples through his tattoos
Eccentric computer programmer, biznismen and keen cryptocurrency advocate, John McAfee, no longer know what to do with you. After announcing the Bitcona price prediction, which if it does not work out, it will properly "hurt" it, published a new promotional video for Skycoin.
This is a crypto, which is described as a project using the most innovative blockchain technology, and whose development has been going on for seven years. With its own hardware that acts as a service node across its entire network, SkyCoin claims to be able to offer a scalable Internet alternative that is censor-resistant.
This McAfee project seems to have said so much that he did not hesitate to get the logo of this crypto on his back.
Read more here:https://www.icoexaminer.com/ico-news/john-mcafee-publicises-his-latest-endorsement-with-a-tattoo-on-his-back/