There is no problem in the Messi boat, I have a problem in the boat
Pagba replied to the criticism of walking in the field
Two years ago, Juventus came to Manchester United, France midfielder Paul Pogba, as the world's most expensive player. But one of the most valuable players in the world at one time, his impression of that faith is rarely found in his game. In a recent friendly match against Italy, the duo heard the duo from their supporters in a rage and got a hand of critics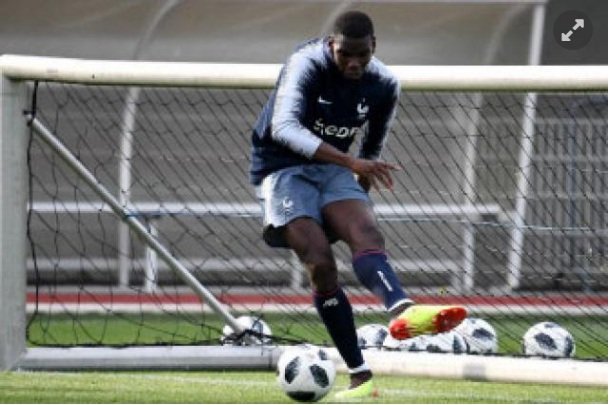 World record of transfers (89 million pounds) two years ago, from Juventus to Manchester United, Paul Pogba After that the record was broken, but the French hope for Pogabara was not available. Everyone thought that the 25-year-old midfielder would become the rightful successor of Zinedine Zidane in France. But in these two years the fans did not show the reflection of the Pagba field. The supporters of the opposite are going to be victims of dowry.
A few days ago, in the second half of the Italian-France preparatory match, when French coach Didier Desmond was picking up Pagba from the ground, many French supporters offered him blows. According to critics, Pagba did not play with the responsibility of running in the field, although the team was in danger, but he was seen playing in the Gadi-Laskri field. And in this way, Pagba has been criticizing critics.
United star 'France Football' in an interview with the magazine said, "I played today, how I played today. When I won something, I won it like this. 'Pagba did not stop here. His reply to Lionel Messi's example is, "If Messi walks in the field, someone will say something? Will not say Messi has three goals, what would he say, Messi was walking to walk! No one can tell me the same way, how should I play?
Angry to Pagba supporters too. The footballer said, "It's not possible to satisfy everyone, everyone will love me - it's not even possible." Because nothing in this world is faulty. I play football, whatever I like, I'm doing that. Those who are my Aponjon, they like me, and that's the most important thing to me! '
Russia's first World Cup match against Australia, on 16 June.