NEO: HE IS THE ONE!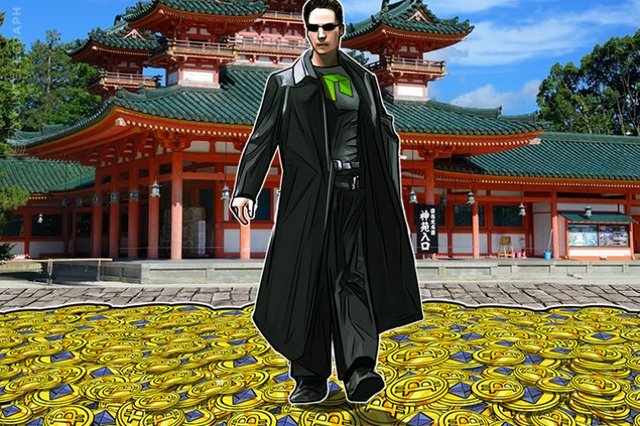 Coin Telegraph
GOOD EVENING STEEMIT!
If you don't follow me on Twitter, then please click this link and smash that follow button. I post a lot of charts and thoughts day to day and craveee the interaction (lol) over there, so come say hello and get the trading discussion rolling!
Well for those of you that do follow me, you'll have seen I tweeted this today:
#NEOUSD is probably the crypto chart I like the most right now. Excellent risk reward for tearing the faces off shorts.
The chart is pretty self explanatory, so we'll get to it a bit deeper into the post. What I wanted to talk about was a quote that came from an interview that NEO founder, Da Hongfei did in Shanghai yesterday.
For those of you that have had your head buried in sand and haven't heard, the crypto world last week, was hit with a massive dose of China driven FUD. Heck, even my Mum and Dad brought it up and were asking me questions about it. His conclusion was that he was too old for this stuff, but he wishes me all the best with it. LOL!
Anyway, back on track. So NEO is described as the Chinese Ethereum. Meaning NEO's potential is next level, but that is also matched by the risk of China simply saying 'nope, no more of this shit'.
But as fucked up the Chinese are on the surface, they're not idiots. Ironically to us in the 'free world', China are actually one of the few countries that have identified crypto and blockchain technology as a game changer and have been an early mover in the space. China will NOT ban Bitcoin. China will simply make it work for them.
This is why the following quotes from Hongfei is potentially so massive: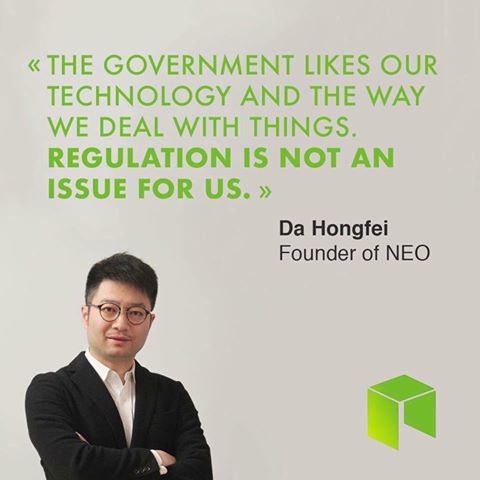 (Watch the full video here:)
Sounds pretty certain?
China is all about saying one thing and doing another. It is not outrageous to think that some sort of backroom deal has been done between the Government and NEO.
Now if that is in fact the case and China sees NEO as their licensed gateway to the crypto world, remember the entire market fall on Chinese news? Well put that fall into just NEO and reverse it into a rally. We're talking UNPRECIDENTED moves if this turns out to be the case.
I'm getting a buzz just typing this again. This has the potential to be so massive that it's just nuts.
Check out the chart:
NEO/USD 4 Hourly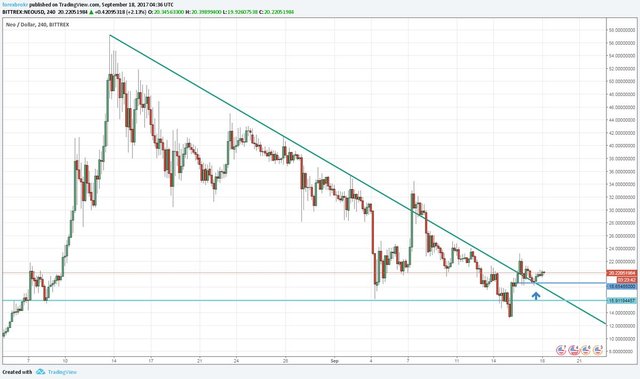 Higher time frame horizontal support holds. Followed by price breaking out of the descending trend line and retesting previous short term resistance as support.
It's just waiting for that fundamental driven nudge. Come on China. Give it to us!
Peace.
---
Related @forexbrokr CHART ART Blogs
If chart setups that I've spoken about before are related out then I'll leave them here.
JUST HOURS UNTIL QTUM MAINNET RELEASE - 10PM BEIJING
IN SEARCH OF THE NEXT CRYPTO 10 BAGGER: WHAT IS QTUM?
---
Please leave a comment with your ideas or just share a chart.
Blogging about markets is all about sharing ideas and making us see all possible angles. I look forward to having you follow along and reading what you throw at me.
Twitter:
@forexbrokr
Instagram:
@forexbrokr
Website:
www.forexbrokr.com