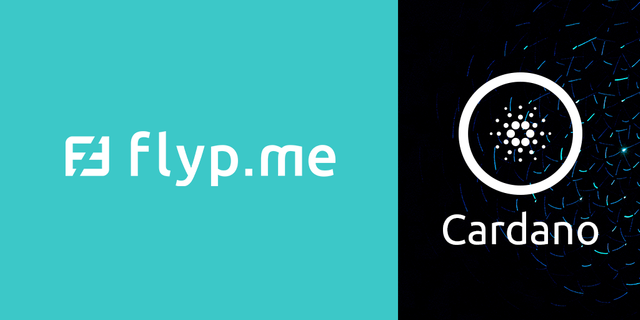 We are very happy to share with our community that starting today Cardano (ADA) is available on Flyp.me accountless exchanger!
Flyp.me is the fastest, safest and most private way to exchange 30+ cryptocurrencies straight to your wallet. No registration, no email, no account. Just one click to exchange seamlessly and instantly.
Cardano is a proof-of-stake cryptocurrency with a different infrastructure-level design than Bitcoin, Ethereum and the rest of the cryptocurrencies you are familiar with. It benefits from having Input Output Hong Kong (IOHK), a fully-funded development team led by Charles Hoskinson (a co-founder of Ethereum).
Cardano's proof of stake protocol called Ouroboros has been designed by a talented team of cryptographers from five academic institutions led by Professor Aggelos Kiayias. The core innovation it brings is a modular and flexible design that allows for the composition of many protocols to enhance functionality.
This modularity allows for features such as delegation, sidechains, subscribable checkpoints, better data structures for light clients, different forms of random number generation and even different synchronization assumptions.
Flypping to Cardano, you can now be part of a project that began in 2015 as an effort to change the way cryptocurrencies are designed and developed. The overall focus beyond a particular set of innovations is to provide a more balanced and sustainable ecosystem that better accounts for the needs of its users as well as other systems seeking integration. Cardano does that using a science-based philosophical approach.
We are very pleased to bring you instant access to Cardano (ADA), just using your preferred wallet while maintaining control of your private keys. It's so simple, like sending a transaction.
As the team at Cardano says, a cryptocurrency is more than the sum of its protocols, source code and utility. It is ultimately a social system that inspires, enables and connects people. We cannot know the future, but we are glad to be trying to make it a better one for everyone.
At Flyp.me, we embrace Cardano's purpose, drive and ambitions. We welcome them to Flyp.me accountless exchanger and invite our users to look into this project.
Head to www.flyp.me to flyp to Cardano (ADA).
Stay tuned through our social networks. Keep Flypping.
https://t.me/@flypme
https://twitter.com/flyp_me
https://facebook.com/flypme
Visit Flyp.me
Flyp.me is developed by HolyTransaction, the first multicurrency web wallet since 2014. Created for the community, trusted by hodlers everywhere.