The importance of a wallet's private keys and how to back them up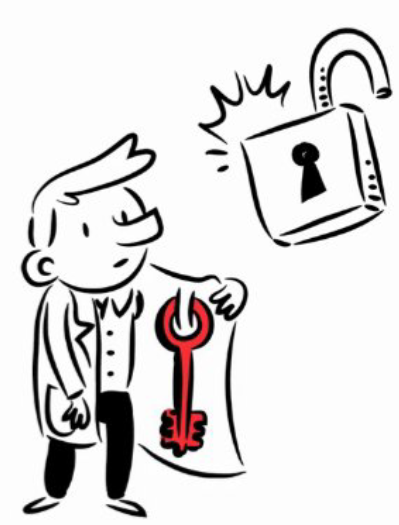 In this guide I will introduce you to private keys, their importance inside a cryptocurrency wallet and the reasons why you must back them up securely. I will also be making a recommendation on where to safely store your private keys.
As always anything I write is not financial advice and I am simply sharing my experience with private keys and cryptocurrency wallets.
What is a private key?
A private key is a string of numbers that represent a cryptocurrency inside a wallet. Below is an example of a fictitious private key:
3a6af90e29ec9XXXXXXXX5c98973cbe3bd4a669XXXXXX5c0285599597c
Much like a key unlocks a door, a private key unlocks a crypto asset inside a wallet.
What are private keys used for?
The role of a private key is to give anyone who knows the private key unrestricted access to the crypto asset (Bitcoin, Dash, etherium etc) it represents. The private key by definition proves ownership of a crypto asset.
In the physical world you use a pen to sign a cheque to authorise payment. In the cryptoverse the private key is used to sign a transaction and authorise payment. The difference being that the private key is encrypted, not publically visible and authorises the transaction in the background - neither the sender nor the receiver see the private key.
What is a public address?
Public keys or addresses are very different to a private keys - a public address is again a string of numbers that you "publicly" disclose to someone you wish to do a transaction with. For example when you want someone to pay you 0.5 Dash or you want to send 0.75 Bitcoin from the exchange to your wallet you would give the sender your public key.
Why you should backup a private key?
The majority of mainstream cryptocurrency wallets like Exodus or Jaxx have a seed consisting of at least 12 words. You can use this seed to restore the contents of the wallet to a new computer if your current computer is stolen, lost or doesn't work anymore.
Restoring by seed is a great way to restore wallets like Electrum, Jaxx, Coinomi and Exodus to another computer but what if the software wallet provider is no longer in business and you can't download it? Whilst this is unlikely, how about if the wallet software stops supporting a particularly cryptocurrency? This happened in 2017 when the Exodus wallet stopped supporting Dogecoin.
In either of the eventualities I mentioned previously, you would need to move your cryptocurrency assets to different software wallet - the only way to do this is by backing up the private keys and importing them to the new wallet.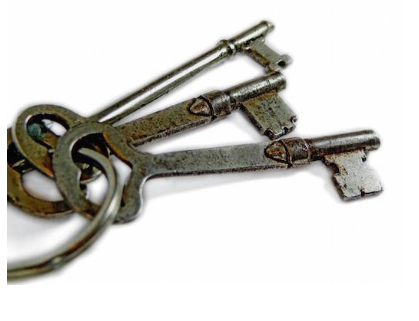 How to backup your wallet's private keys
There are so many different types of wallet, each cryptocurrency has its own wallet and there are wallets that support multiple currencies. So it would be impossible to cover how to backup every wallet's private keys, however I will be detailing how to do this for the Exodus, Electrum and Jaxx wallets in another post.
Where to store your backed up private keys
If you do decide to backup your private keys then you must store them somewhere securely so they cannot be found and used by anyone not authorised to do so - remember if someone knows your wallet's private keys, they can spend your cryptocurrency assets!
When you export private keys from a wallet, they will normally save in a csv (spreadsheet) format which can be printed off or saved.
My recommendation is to save the exported keys to two or more quality USB memory sticks like the Kingston DataTraveller and put them in separate physical locations in case of fire.
How to protect your private key backups
When you save the private keys to a USB drive, you must somehow protect the keys from being seen should someone unauthorised get hold of them. I recommend using VeraCrypt, an open source encryption software that runs on Windows, Mac and Linux to do this. The encryption process uses a master phrase to protect the keys and without this phrase your keys cannot be revealed.
Personally I recommend giving that master phrase to a close friend or relative whom you trust.
I will be writing a how to guide in the future on using VeraCrypt to encrypt your private key backup.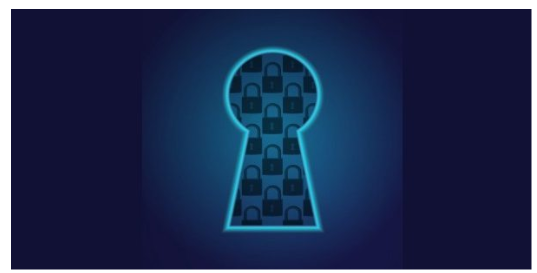 A very private affair!
Remember with cryptocurrencies there is no bank helpline to call and you are the bank manager! Just like your bank has a system of passwords and memorable phrases to recover your bank account, so to do you need a system to recover your wallets should something happen.
==========================================================
Need more help with Cryptocurrencies?
My name is Carl the "Crypto Hound", a Cryptocurrency and Blockchain consultant.
I love helping you manage your cryptocurrency portfolio easily and training you how to use crypto wallets securely. If you need assistance do get in touch.
==========================================================
[email protected] | +447919 562 418 | www.cryptohound.me
Buy your Ledger hardware wallet here
Buy your Trezor hardware wallet here
3% off a Genesis Mining contract today using KLH1UD code
Receive free £6 worth of Bitcoins when you do your first Coinbase Trade
If you like what you have read and are feeling generous, feel free to donate any amount to one of my Crypto public addresses:
Bitcoin: 1A2xKHeHz5JrvACogHfvuEmMqdV1yAJrPt
Etherium: 0x28861D7CCd578342C4fAA533131abF3F0Aff402a
Dash: XuXtbotFfyn3NkVwz2jZXdZDKuZ9kzHtpR
Dogecoin: D7fkirEXpu2wdnpGxUHh2Q9fwCwoczJjvZ
Litecoin: D7fkirEXpu2wdnpGxUHh2Q9fwCwoczJjvZ