FLASH — Technical Development and New Team Members
FLASH — Web Wallet Upgrade and Android/iOS Wallet Release:
March 31st 2018 will be a landmark day for FLASH. The Flash Web Wallet (FWW) will be upgraded to be compatible with bitcoin, allowing users to send, receive, and store bitcoin in the same web wallet they use to store FLASH. The FLASH development team will also publicly release the official Android version of the wallet, moving FLASH closer to global adoption.
In the upcoming weeks of Q2, the team will be releasing the iOS version of the wallet, allowing anyone with a smart phone to send and receive FLASH conveniently.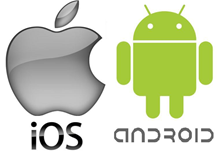 FLASH — Whitepaper and Blockchain Upgrade:
In the early days of Q2, the new, updated FLASH whitepaper will be released. The FLASH TestNet is due to go live at the same time, corresponding with a complete upgrade of the FLASH blockchain. The blockchain upgrade will include new functions and updates that give it more user friendly features.
The new whitepaper will answer many pertinent questions, including important information concerning the requirements regarding hosting a GOV node. It will also dive deeper into the new concept for voting consensus; Delegated Proof of Work (DPOW). DPOW will allow the FLASH community to collectively make decisions regarding development upgrades.
FLASH — Five New Members Added to the Development Team:
FLASH is proud to welcome five new members to the development team. The new members will focus on blockchain and GOV node development. Additionally, a few of the previous part time developers will be working full time starting in May 2018.
Top 5 Priorities of the Development Team:
-TestNet
-Blockchain upgrade
-Additional FLASH web wallet features
-Android Wallet
-iOS Wallet
Stay tuned to all the announcements by joining us on Discord.