FLASH — New Exchanges and Merchant Adoption
FLASH — Mammoth.li and Other Upcoming Exchanges:
The highly anticipated Mammoth.li exchange, hosted in Lichtenstein, is due to go live within the next couple weeks. FLASH will make its debut on Mammoth as the base trading pair. This means that FLASH will take on the role of the reserve cryptocurrency, similar to bitcoin's role on most other exchanges.
As of now, Mammoth is finalizing the software testing and distribution before it goes live for crypto to crypto trading. After this, the next goal is to facilitate fiat to FLASH conversion and vice versa through a partnership with Bank Frick.
Canadian Cryptocurrency Exchange to use FLASH:
FLASH will also be listed on a large Canadian cryptocurrency exchange soon. While we are unable to reveal more information at this time, this exchange will offer both crypto to crypto trading services, as well as crypto to fiat services.
Users of this exchange will be able to purchase cryptocurrency from their Canadian bank accounts. Canada is a prime spot for a cryptocurrency exchange, as anyone in the world only needs two forms of ID to secure an account there.
Indian Cryptocurrency Exchange:
Although there aren't many details yet, a large Indian cryptocurrency exchange is talking about listing FLASH.
Large Chinese Cryptocurrency Exchange to take on FLASH?
While no formal announcements have been made, one of the largest Chinese cryptocurrency exchanges are currently talking with FLASH in regards to listing on their exchange. In a country with strict cryptocurrency legislation, FLASH offers an open source solution to regulatory hurdles.
The FLASH Advantage:
In summary, expect to see FLASH listed on more exchanges over the coming months. Using FLASH as the base trading pair is effectively paving the way towards mass adoption. FLASH is an attractive option for exchanges because it offers near instant transactions with fees that are nearly zero.
FLASH — Real World Applications and Global Commerce:
FLASH is not only a store of value but a quick, secure, and reliable way to transfer that value as well. With transactions (person or business) taking only 2 seconds or less, gone are the days of waiting to verify that the payment has been received. FLASH is built to sustain up to 25,000 transactions per second which far outpaces the requirements of VISA or MasterCard.
When using FLASHPAY, users can take advantage of easy payments and transaction fees that are a fraction of a penny! For business owners, FLASHPAY makes it easy to accept payments by directly connecting them to the cutting edge of Blockchain technology.
From a merchant's perspective, FLASH makes sense from a net profit standpoint. For example, a coffee shop selling a $5 cup of coffee would pay about $0.45 in fees, if a customer pays with a credit card, but less than $0.01 if their customer pays with FLASH.
Yes B'ys Social bar in Canada was recently on the news for being one of the first establishments to use FLASH as an accepted payment method.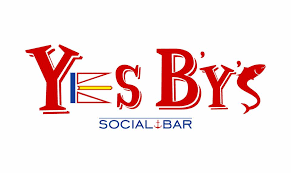 Source: http://ntv.ca/bar-called-yes-bys-accepts-flashcoin-cryptocurrency/
With the merchant tools available in the FLASH wallet, any establishment can begin accepting FLASH easily.
FLASH for Day to Day Transactions:
In Summary, Bitcoin has the potential to be a great long-term store of value but is mired by the limitations of it own technology. FLASH will continue to push the boundaries of near instant transactions with low fees to get you what you want, when you want it, all at the speed of life.