FLASH Mammoth Giveaway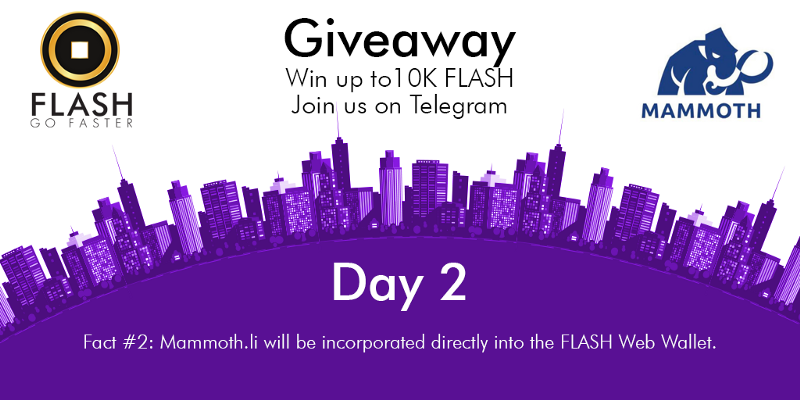 Day 2 — Win up to 10k FLASH — Telegram
Join us on Telegram and post your FLASH address. The giveaway prize, between 1k to 10k FLASH, and winner, will be randomly selected.
https://t.me/joinchat/C5go9ExsGGNeVvForEgb6w
Fact #2: Mammoth.li will be incorporated directly into the FLASH Web Wallet.
Today's giveaway will end at exactly 6 pm GMT tomorrow. Any addresses posted after that time will not be eligible to win. Anyone who posts their address more than once will not be eligible to win.
Note: All members of the FLASH staff and FLASH moderator team are not eligible to participate in the FLASH Mammoth Giveaway.