Hey guys!
A friend and I have been working on a series of ideas that aim to help crypto users and investors through accessible and easy to use tools. This is the first one and we hope you'll find it useful.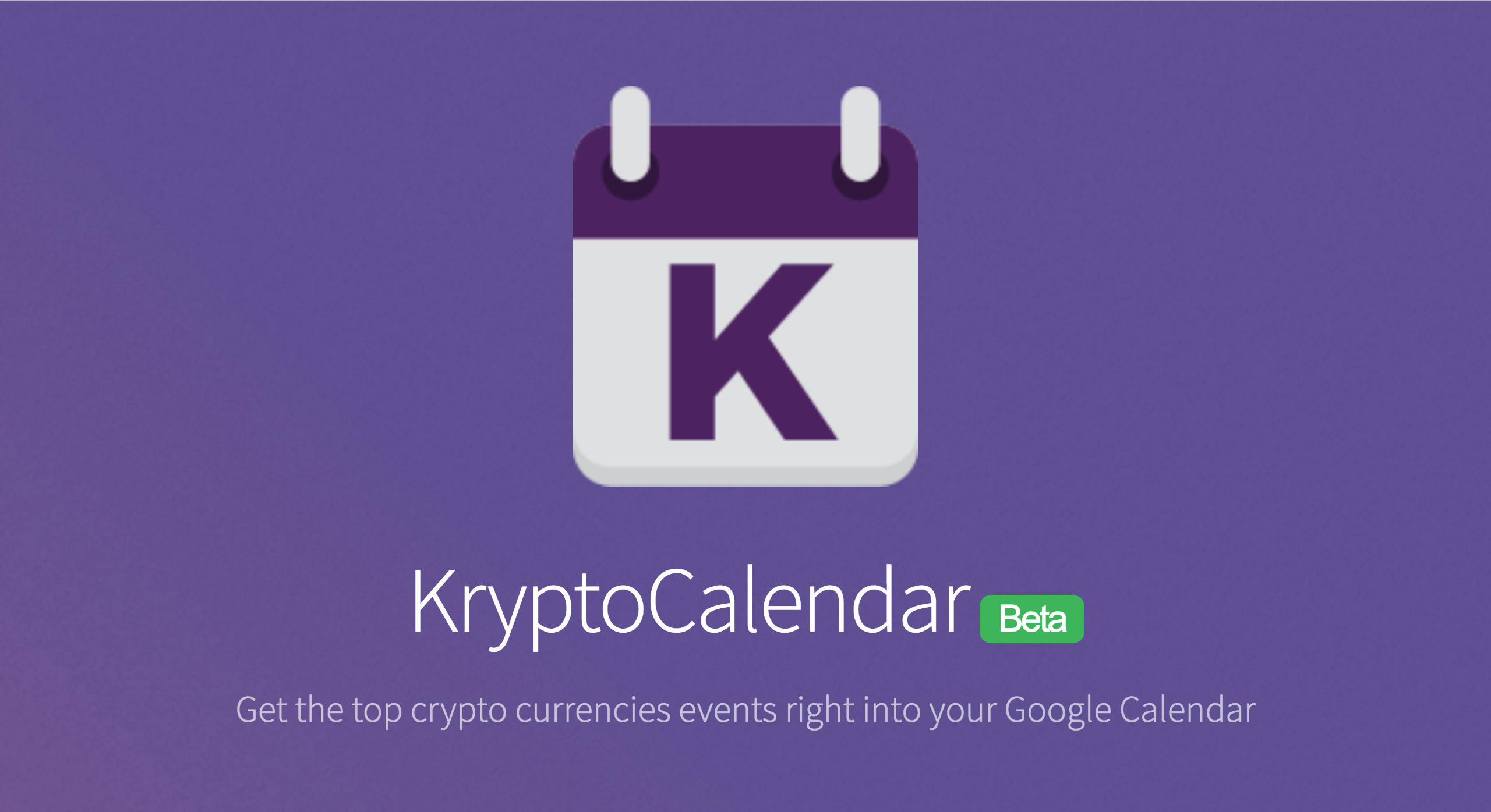 2017 has been a tremendous year for blockchain technology and crypto currencies as a whole. Today, prices from the beginning of the year already seem like a distant memory.

Source
In 2016 and early 2017, you could fairly stay up to date on what was going on in the crypto space. It required passion, excitement and dedication but it was nevertheless humanly possible.
Then adoption accelerated dramatically throughout the year, numerous players jumped in and we quickly reached a critical mass of information to process. It became increasingly difficult to follow up on major events such as ICOs, coins new software versions, (hard)forks, major conferences and so on.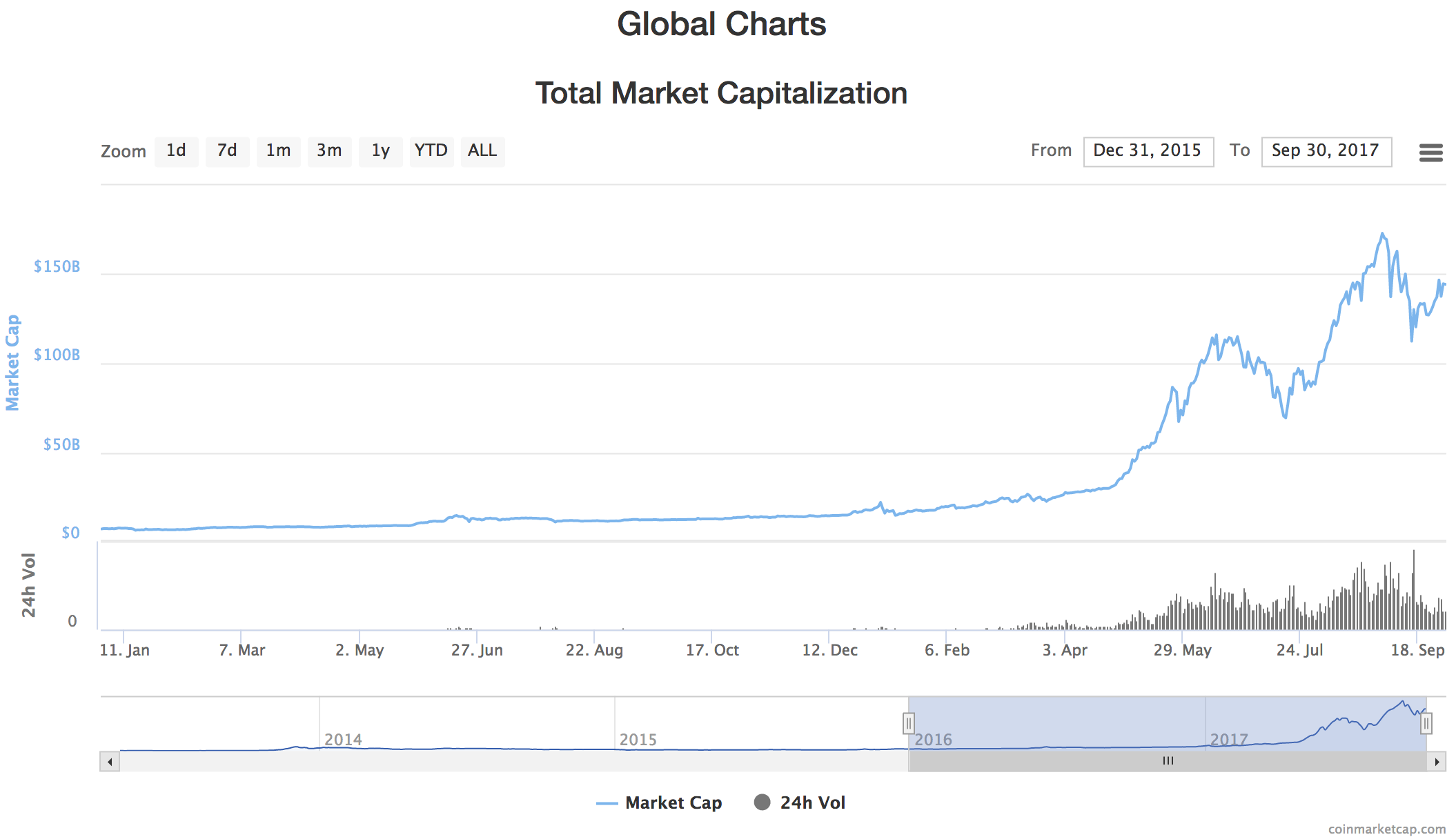 Source
Not only such information grew exponentially, it is also became more scattered than ever. Today even if you are a full time professional investor you probably don't have the time to chase every single event happening in the crypto universe, nor to filter and digest it.
This is the challenge we wish to address with KryptoCalendar: http://kryptocalendar.com/
In a nutshell KryptoCalendar helps you get the top crypto currencies events right into your Google Calendar. All it takes is entering your email to receive a link and install the sub-calendar into your Google Calendar in a click.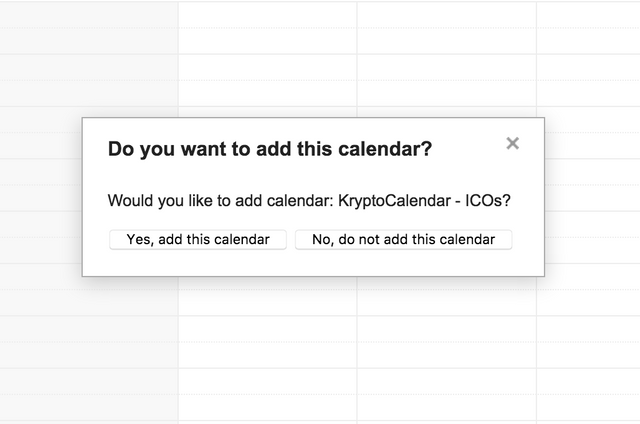 This first version contains ICOs for now. Our algorithm is continuously scanning the web in search of new ICOs and automatically adds them to your Google Calendar, so you don't have to. If you wish to hide KryptoCalendar events in your Google Calendar, simply switch it off in a click. And turn it back on whenever you need it. Additional useful events such as new software versions are coming soon.
That's it! Simple and frictionless! KryptoCalendar can only get better with your support and feedback. Help us help you by filling our 3 minutes anonymous survey. Your feedback and recommendation might well end up in the next KryptoCalendar update ;)
https://kryptoapps.typeform.com/to/l73SS7
We hope you enjoy this first tool! We're working on an Android app that aggregated prices, news and events to help you digest what's going on in the crypto space! We'll be opening a private Android beta very soon! Follow us and stay tuned!
Happy Krypto!