Site that generates charts comparing SBD & STEEM (And Other Coins)
This isn't my product - but I thought i'd share it anyway - feel free to tip the author as I think this is a very helpful tool to compare the progress of coins against each other as opposed to having to compare everything back to bitcoin and fiat.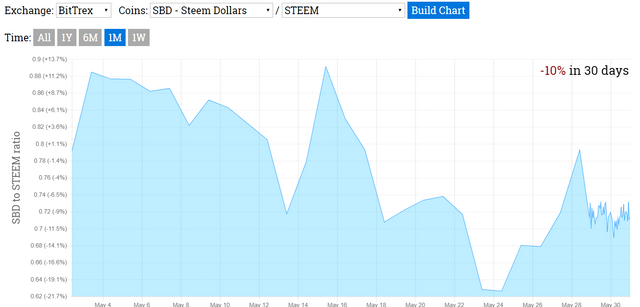 It's a simple tool but effective. The charting isn't exactly advanced, and it only supports area graphs, but it still offers something that I have not seen elsewhere. It allows different exchanges and a selections of coins from each exchange to be compared.
Enjoy.