Seal network ICO update Review. If you are a fan of Vechain you should also pickup Seal.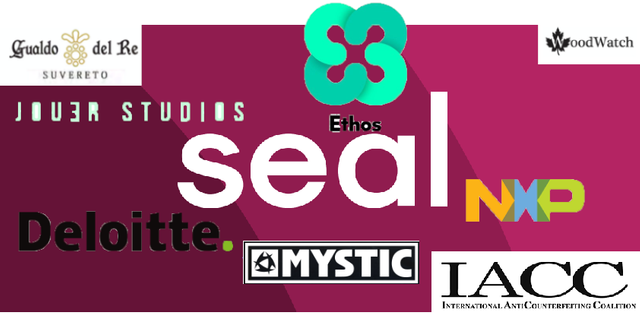 Seal is very above board and with all the partnerships and deals they make. They provide thorough details and information about what the partnership involves and proof that it is real and not a vague twitter post that tells you nothing. These are REAL partnerships with substance. Check them out.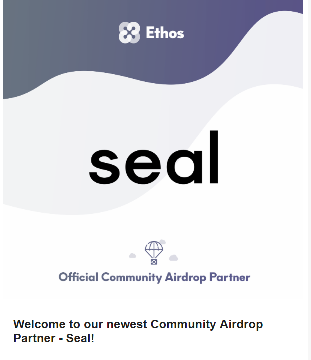 Ethos seal partnership. Ethos and seal partnership could just be the beginning. Seal could require some of the services Ethos can offer such as Fiat gateway and other services. Seal will do an airdrop with Ethos's new universal wallet.
Gualdo Del Re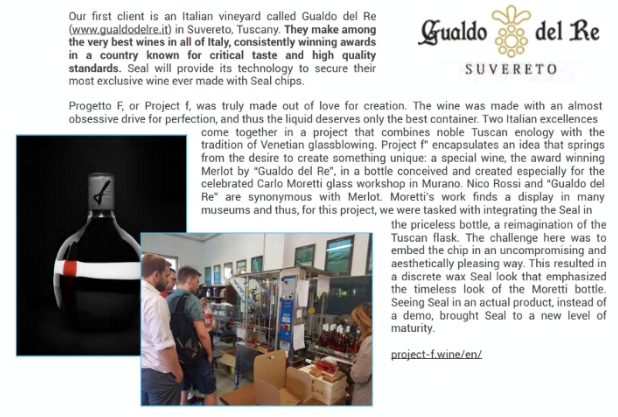 Project "f" | Gualdo del re Winery
The piece of art that surrounds this valuable nectar is an artwork by the famous artisan glassblowing company of Carlo…gualdodelre.it
Del Re limited edition wines going for up to $2500 a bottle as well as some less expensive bottles. The chips are installed and ready to go when the wines mature in November. We got to see pictures of the whole process.
Jouer Studios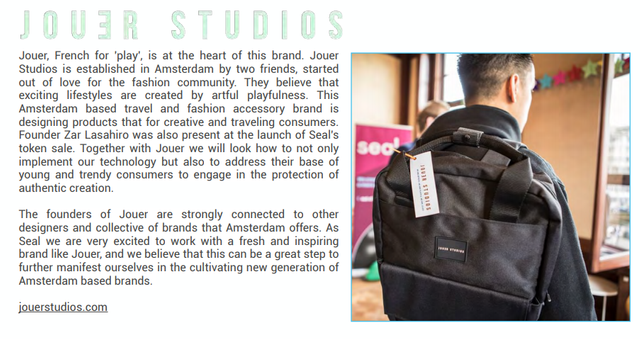 Mystic have been confirmed as one of Seals clients. You can and read about it in seals Q1 results, and a teaser hint was given in a previous twitter interview with Max Bloom.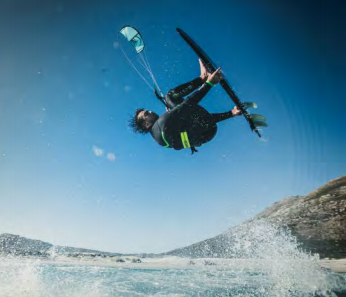 https://twitter.com/seal_network/status/986245781161218048?s=19 www.mysticboarding.com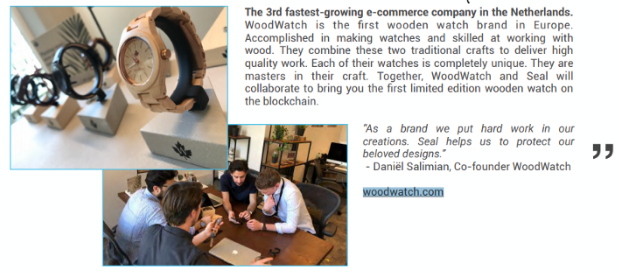 I want one! Another confirmed Seal client. Details can be found in the Q1 report also. www.woodwatch.com

NXP is a Dutch global semiconductor manufacturer headquartered in Eindhoven, Netherlands. The company employs approximately 45,000 people. NXP is the co-inventor of near field communication (NFC) technology along with Sony and is the global market leader with approx 85% of the world's NFC market share. Seal is currently under NDA with NXP.
Former Vice President and Managing Director ofNXP Software and Former CEO Philips Software **Cees Geel is an adviser to Seal as well as Petri Kuivala who currently works for NXP as Chief Information Security Officer NXP.
Partnerships with the IACC and EEA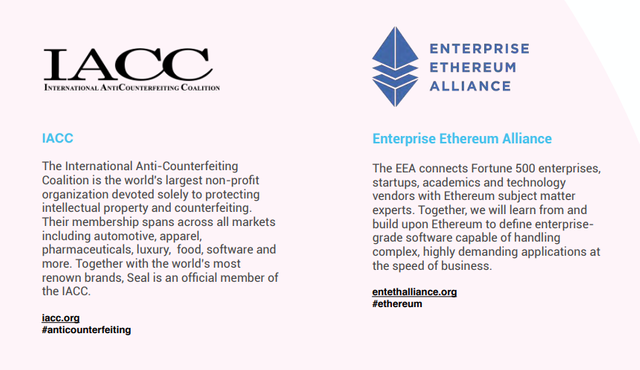 Partnership with Deloitte who pitched seal to 250 different brands and has helped introduce Seal to new clients.
Deloitte presents Seal
Seal and Deloitte to work with the EU counterfeit commission.
** Link to Seal Network and Deloitte to build blockchain anti-counterfeiting network with the European…**
This is a BIG deal. Seal being EU based means they can make these kind of connections. There is little to no chance of them working with companies based in Asia.
Max Bloom and Bart summarize the Deloitte meeting.
https://twitter.com/seal_network/status/986245781161218048?s=19
0chain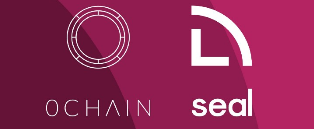 Seal has announced a partnership with 0chain.
https://medium.com/sealnetwork/strategic-partnership-0chain-and-seal-7bbd49c991dd
Exchange listing
Seal confirmed they will be listed on a top 10 exchange and that will be announced in the next few days and will be ready to go a few days after the ICO ends.
Update: exchange listing is HitBTC a top 10 exchange. There was some chatter about which exchange they should have gone with. With Binance now charging over a million dollars to list, it is not really an option for all ICO's. Many popular coins such as Tron and ZRX and much more started out on Hitbtc. It is about volume and maximizing the funds they raised in the ICO. I think Hitbtc is a great choice based on funds available.
Quarterly report
The Seal team is very active in the crypto conference and biz dev scene as you can see in their Quarterly report. You can read more details about all of the above things and other partnerships I haven't mentioned. They release new deals and partnerships every other day with the promise of some pretty exciting announcements coming.
https://seal.network/seal-2018-q1-report.pdf
Pitching Seal to Ian Balina at a conference
Bart one minute Seal pitch. Demo of the working application.
Ian Ballina interviews Bart the CEO of Seal.
Summing up
So that is what they have been up to over the last month since starting their ICO. Going forward ICO's at a minimum are likely to require a working product, MPV or prototype for a successful ICO. Seal decided to go down this path where as other similar companies ran their ICO's then built worked on releasing a product.
Seal network has landed some solid partnerships and landed some serious talent all the while having a working product ready for market.
Seal network ICO has less than a week to go. They have met a quite strong resistance from fierce Vechain supporters threatened by the newcomer.
Seal and Vechain are focused on very different markets. Vechain is very broad while Seal is focused on Brands specifically Luxury brands. We have seen Vechain switch tactics recently and focus more on this market.
The market is huge and both companies have huge potential. While very similar, Vechain is focused on the Asian market with almost all Chinese suppliers for chips and mostly Chinese customers. Seal is based in the Netherlands and has a partnership with the Top NFC supplier in the world NXP semiconductors. They sell over 85% of all NFC chips and are also Netherlands based. Seal will focus on luxury Brands and target the European/American market first.
Seals model heavily focuses on providing the brand with revenue on both new and second hand sales as well as providing customers with a way to prove authenticity should they wish to sell their product on the second hand market in the future. This will allow Seal to quickly build partnerships. I see Vechain has vaguely outlined something similar recently but is not as generous as Seal to the brand.
As a Venchain ICO investor you would have seen your investment grow around 60x the price. There is still room to grow but how much could it possibly grow from here? It may double I guess or even triple. Seal is starting at 8 cents per token and has a potential to multiply far higher than 3x based on the fact that they are at a similar progress stage as Vechain, ahead in some areas (NFC supplier partnership) and behind in other areas such as blockchain dev.
Seal Review
Very detailed review. You can skip the the good parts with are the pictures showing all the metrics etc.
https://medium.com/@ICOProReivews/seal-network-205904581c72
Buy Seal
You can still purchase Seal. There were some discounts of 10% in a presale but you can't get that anymore. If you have a friend who refers you both of you can gain 2.5% bonus on whatever you buy.
US was excluded from the sale so I will be picking some up on the exchange, but I did manage to get a friend to buy some for me at the ICO.