How Scatter Will Provide Accountability and Security on the Blockchain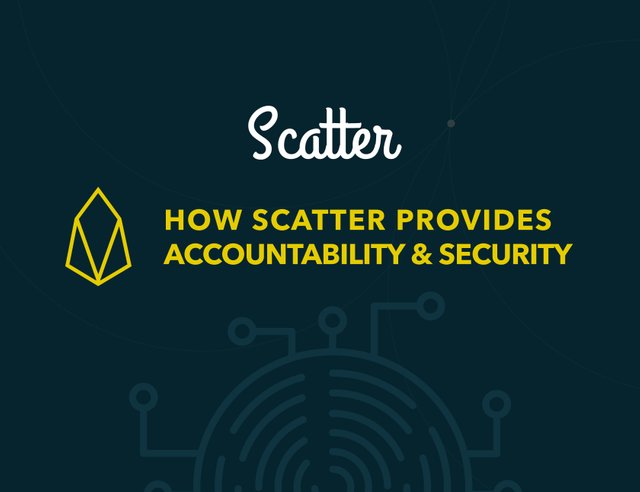 What exactly is Scatter?
If you are new to EOS, you may not have heard of Scatter yet. If you have ever used MetaMask in chrome to access an Ethereum based DApp, it's like that - but a whole lot better.
Scatter is much more than just a Chrome extension, it's an ecosystem for creating accountability and security in the blockchain space through reputation.
Scatter has two main parts, the web application, and the blockchain.
The web application is an interface for users to interact with the blockchain applications. Users can sign transactions, give personal details and repute, to ascribe a particular fact or characteristic to, blockchain applications. The second part of the Scatter system is the Reputation and Identity Layer (RIDL).
RIDL is an EOS based system for computing reputation between users and blockchain applications. The two main types of identities within the system are User and Application identities. Users can have multiple identities but applications must be connected with their smart contract address.
Users can control their identities with the Scatter web app, currently a chrome extension. The Scatter web app will communicate directly with the RIDL contract on the EOS blockchain so there can be no counterfeiting reputation.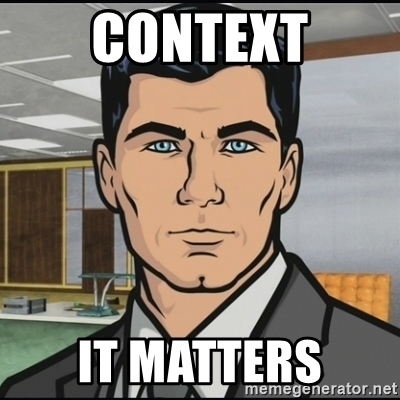 RIDL's reputation system is a unique approach to solving the problem of distinguishing between good and bad actors in the cryptocurrency space.
The first key feature is the limitation of the amount of RIDL tokens any identity can have. Each identity can only have 100 RIDL tokens and once they reach that limit then they have to repute others or transfer tokens away in order to obtain more tokens and reputation (applications can still receive reputation to avoid reputation locking). Limiting the amount of RIDL tokens that an identity possesses helps fight spam and coordinated Sybil attacks against users or applications.
Applications can only repute a user once every 24 hours and if they are in good standing. These application limitations help to limit applications' repute power. Users can only repute an application once but it can switch its reputation when the user deems it necessary.
Reputation standing is determined based on a growth/decay logarithmic algorithm which will tell what entities have a good or bad standing. Reputation is not a singular bias but is partitioned by context.
For instance, an application can be reputed based off of security, competence, confidentiality, and User-experience, whereas users can be reputed based off of etiquette and solvency.
The amount of RIDL tokens you have does not factor in with the reputation you have. The tokens are used with a utility within the system to submit reputation. 1 RIDL token is needed in order to make a repute along with a memo on the reason they received a +1 or -1.
Scatter Airdrop and Name Reservation
Scatter will not be initiating an Initial Coin Offering (ICO) and all of the RIDL tokens will be airdropped and given to all token holders' EOS public keys from the EOS snapshot.
EOS token holders will receive 40 RIDL tokens. An additional 10 RIDL tokens will be distributed to those who register an identity and the first 5000 reserved identities will be given an additional 50 tokens.
The RIDL tokens will only be released on the EOS blockchain once the network is launched and there is no value associated with them. You can go to airdrop.scatter-eos.com and register your username on the Ethereum network with metamask (until the EOS mainnet launch).
You will need 1 EOS to register your username with your EOS public key and around $3 worth of ethereum on your metamask wallet for transaction fees.
Below is a screenshot of the name reservation prompt with your reserved name in the top textbox and your EOS public key in the bottom textbox.
You can learn more about Scatter here.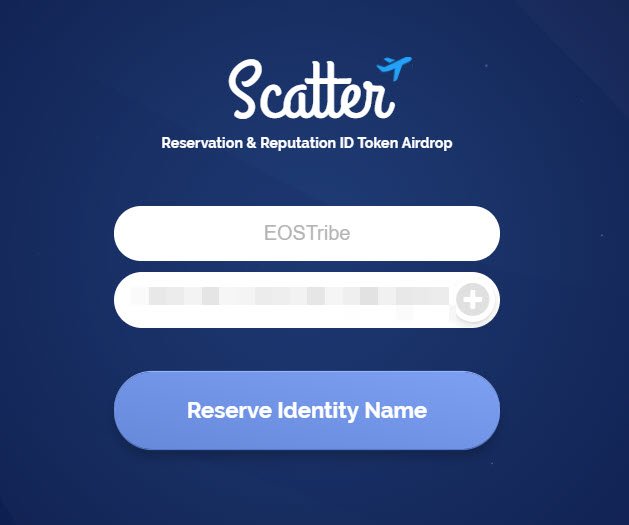 Written in collaboration with @bryanj4
---
Connect With Us
---