EOS Tribe Code of Conduct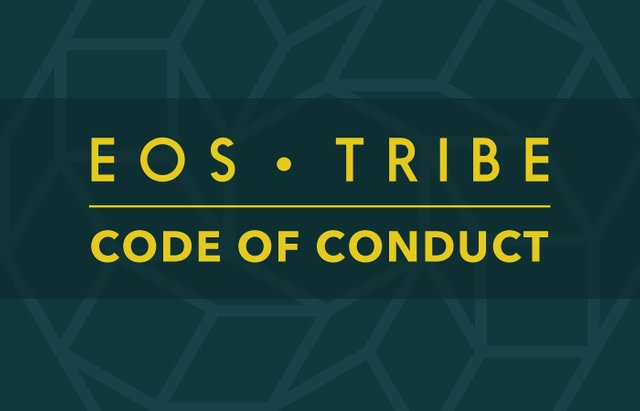 Over the last month many Block Producers (BPs) have come forward with their code of conduct. We believe in this practice for all BP Candidates so token holders have a clear understanding of how BPs stand on key issues that could affect the EOS network and ecosystem.
After some thought and evaluating many of the issues presented in EOS Gov and other channels, we have created the EOS Tribe code of conduct for the communities consideration.
As a Block Producer, EOS Tribe will abide by the following code of conduct:
Code of Conduct
---
EOS Tribe will uphold and adhere to the rules set forth in the EOS Constitution.

EOS Tribe will adhere to the Block Producer Agreement as defined in the EOS Constitution.

EOS Tribe agrees to full public disclosure of all salaries and ownership in the EOS Tribe company.

EOS Tribe makes all operational decisions in compliance with the best interest the EOS network.

EOS Tribe will never have ownership in another Block Producer organization, including DAC based block producers. EOS Tribe pledges to only operate a single Block Producer node per network.

EOS Tribe pledges to abide by and enforce community voted arbitration. In addition, we will maintain complete silence regarding any open cases on the network.

EOS Tribe values it's independence and under no circumstances would ever pay for votes or attempt to collude with other Block Producers.

EOS Tribe promises to always strive for cooperation, open-mindedness and understanding to the community we serve. To the best of our ability, we will always work towards mutual consensus on all matters that relate to the EOS network.
More Information
EOS Tribe has made an encompassing proposal for our BP candidacy which can be found here. If you have any questions then please reach out to us on any of our social media channels. We look forward to create a better world with EOS and you.
---
Connect With Us
---