Block Producer Candidates by Region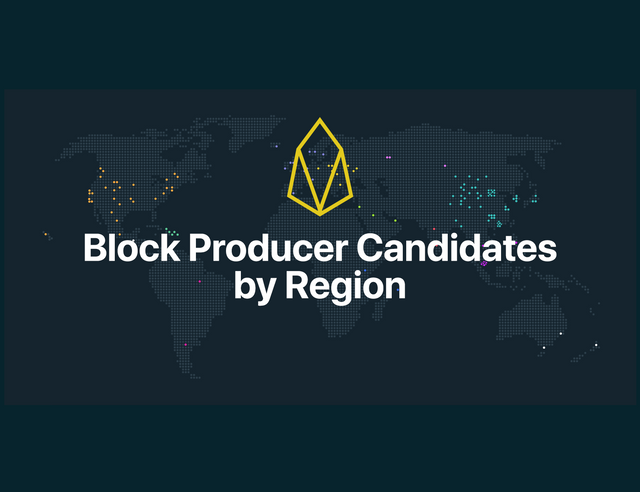 Over the last 3-4 months we have seen the number of block producer candidates explode. A vibrant international community is emerging that represents an inflection point in blockchain technology, and it has been a pleasure to be part of such an amazing community.
The amount of Block Producer Candidates (BPCs) has increased over the last several weeks. The BPCs are from all around the world. Below is a chart EOS Go made detailing the amount of BPCs by region. Most are from either Northern Asia or North America.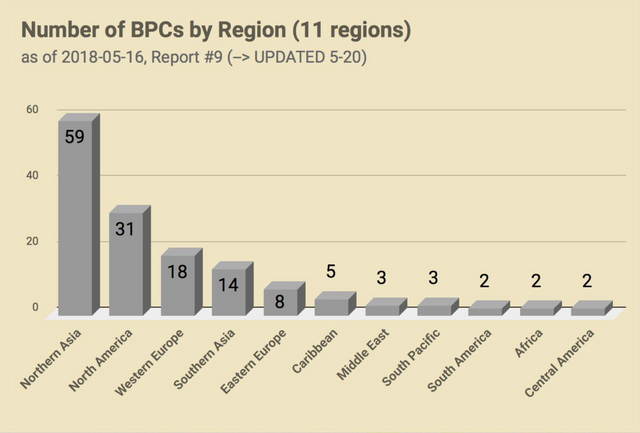 With the statistics above in mind, EOS Tribe has decided to make an infographic with better visualization of the chart above. Below we made a map of the world noting where the BPCs are located by region. Enjoy!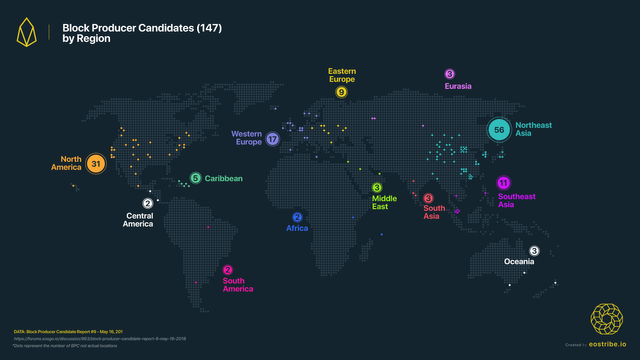 Infographic by @raleighfelton
---
Connect With Us
---