Big news in the world of OmiseGo, it's holders and in general the whole Cryptocurrency Space!
The CEO of OmiseGO (OMG) met with APEC board today to talk about the power of Ethereum (ETH) to advance payments and financial services. APEC stand for Asia Pacific Economic Committee and they coordinate free trade between over 20 countries including China, US, Canada, Australia and all major SE Asian countries. Very promising stuff for Ethereum and OmiseGO!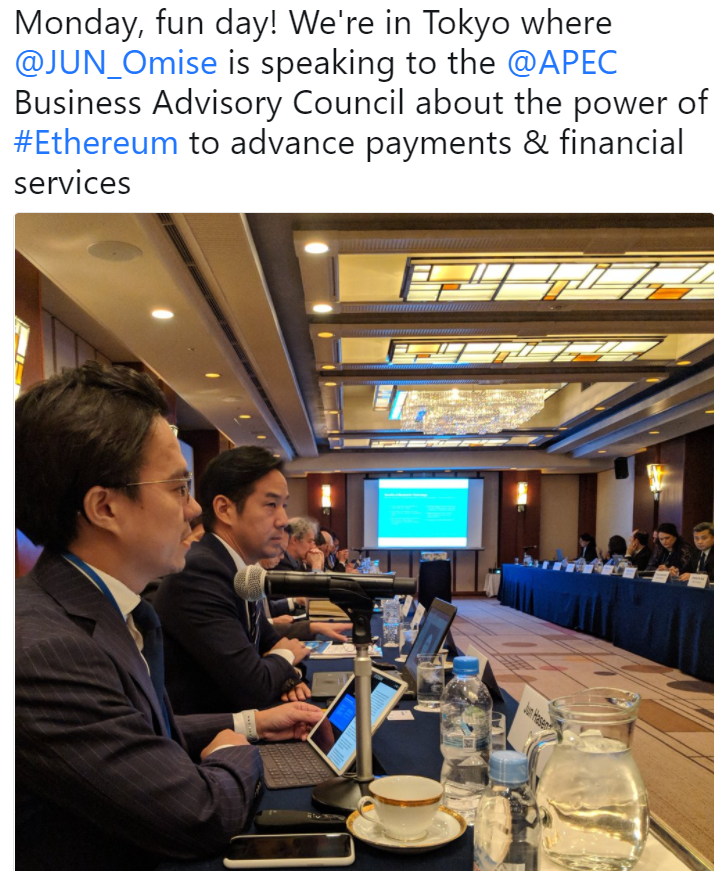 If you like this content please UpVote, Re-Steem and Follow!
Cheers,
Enoch87