VERITIUM - Veritas Mining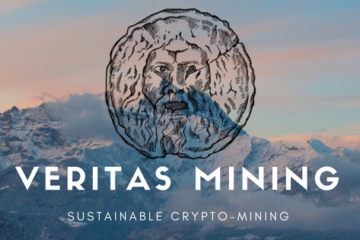 The newest crypto mining which is called Veritas Mining.
First of all we need to know what is crypto mining means:
Crypto mining is finding the next right block in blockchain and being rewarded with whichever cryptocurrencies you are mining,for doing so. You can find blocks using a few ways. Veritas Company uses graphic processing units(GPUS) for mining. They are turning energy into digital assets.
Normally this is very expencive way and very bad for nature. But Veritas Mining Company have a huge advantage here. They have sole access to realy cheap energy. 0,028 $ to 0,035 $ per kilowatt hour. Which is the cheapest all over the WORLD!
The Veritas Mining Company's sources of power are also eco-friendly, renewable and sustainable. They are using Solar, Wind & Bio-Gas/Waste energy sources to power their mines and natural flowing water sources to keep them cool. Which is very exciting! Because this system is future proof. They are an advocate of moving hash power to renewable energy sources. Allowing PoW algorithms to be sustainable.
With cheap operating costs and optimization of their mines, they aim to be among the most profitable.
As Veritium token holders, 60% of net profits are paid out in Ethereum every quarter, forever.
Marketplace & Wallet Exchange Platform
They will be developing a marketplace & wallet platform to allow their token holders to exchange to other cryptocurrencies and/or use Veritium to trade and invest fiat instruments.
Also they have a good team over there. Jeremy Tan as Co-Founder & CEO/CFO, Egor Ledovskih as Co-Founder/CIOCo-Lead Developer, Kittipon Kankhunthod as CTO and more powerfull names behind the Veritas Mining.
So, it is time to explore the future. Greatness Awaits!
For more information check https://www.veritasmining.co
Bitcointalk thread link https://bitcointalk.org/index.php?topic=2407235.0
Whitepaper Link Click HERE
Follow on Twitter https://twitter.com/VeritiumMining
As always GOOD LUCK!