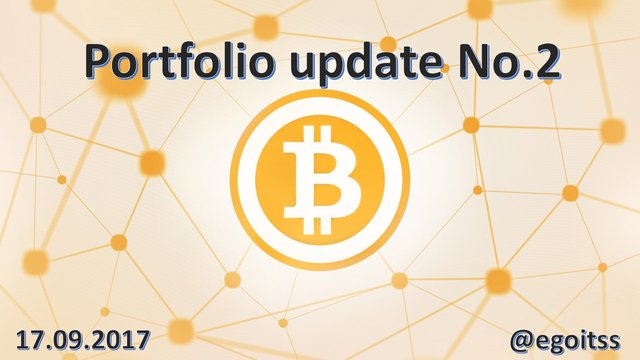 Hello steemians.
This week was full of different speculations what ended with massacre in crypto space followed by longest 4h candle after that. It was hard to stick to tactics I chose. In the end I even deleted Blockfolio from my phone, now are considering to install it back, but only to put in warnings when desired price for coin is present.
So what happened!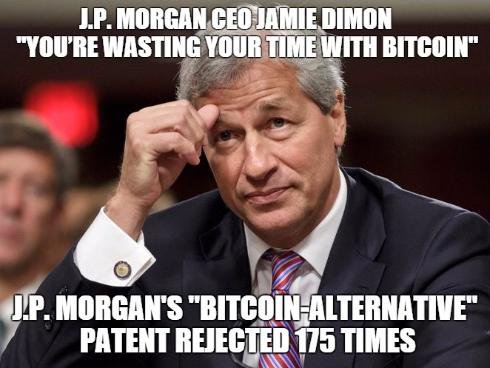 A lot of people think that it was JP Morgans CEO Jamie Dimon's fault, because crash started at a time he announces that Bitcoin is fraud. I think his announcement didn't cause selloff, because if You are in crypto announcements like this shouldn't bother You. The positive outcome of Jamie Dimon's announcement is that Google search for Bitcoin spiked up now its at all time high.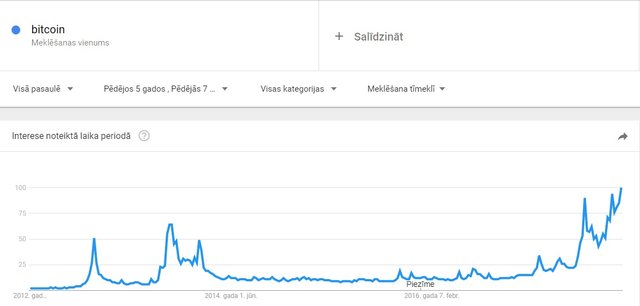 What actually happened.!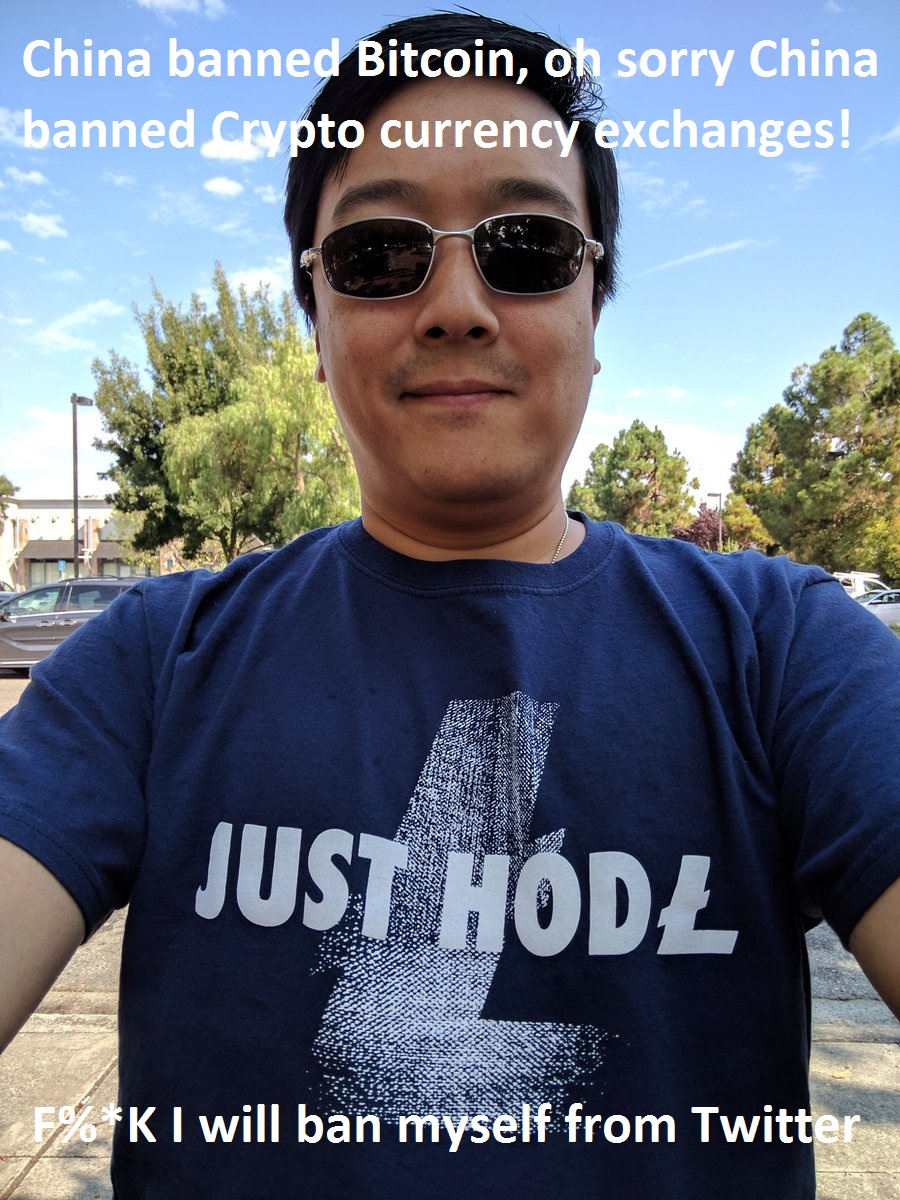 In the same time was an announcement from Charlie Lee in Twitter that China is closing exchanges. With 136k followers who all are in crypto he can swing this market easily so it made chain reaction and price heavily dropped.
What is happening in China, first ICO now exchanges;
As I understood China don' t like that CNY is leaving country and they will not allow to trade against CNY. Also there are plan to make official crypto what will be traded for CNY.
Second what everybody need to take in consideration is that Chinise exchanges operating without licence, so if exchange will get licence they can work in Chinese market.
My portfolio update 17.09.17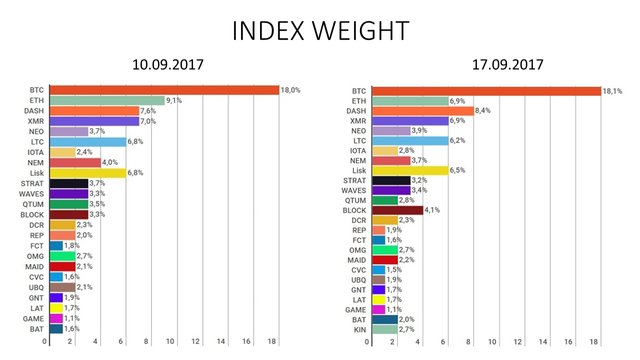 As you see in this chart BTC is still rising, what means that everything else is falling.
I have one new coin it's KIN token, if You ask why answer is;
they have running application,
they have tested successfully point system in it,
company net worth is one billion in traditional market.
Top gainers and losers against BTC.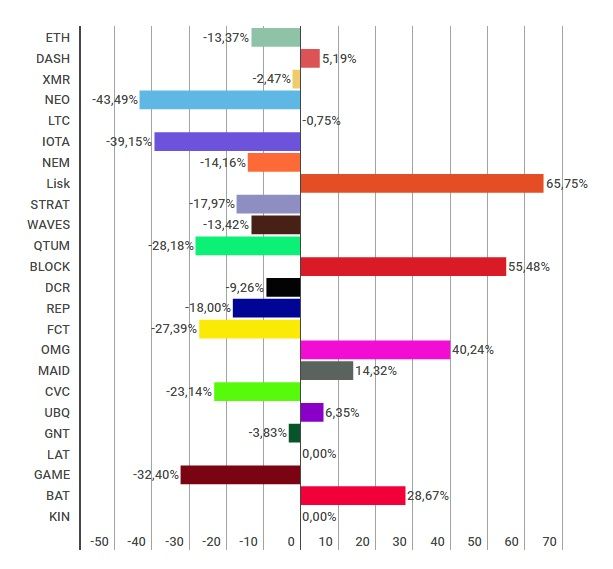 As You see it' s already two weeks when Lisk is best crypto in my portfolio.
Portfolio weekly changes.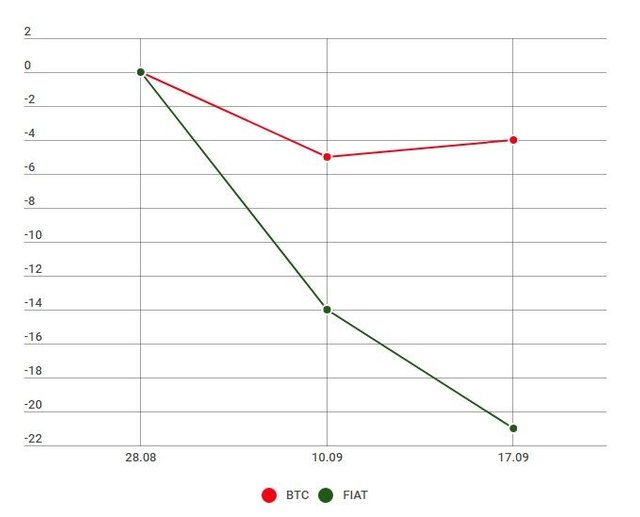 As you see in chart I am still under my initial investment, 4% against BTC and 21% against EUR.
Have a nice week, don' t forget to up-vote!