Do you know the basic differences between security and utility tokens?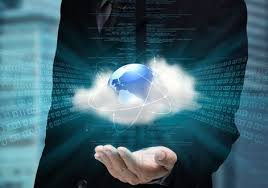 In the world of cryptocurrency, it is necessary to constantly learn, because technology is moving at a dizzying pace ahead. Cryptoscopes themselves offer innumerable options where one can learn. From technical, security, to economic. But today's article will try to focus more on the theory. It explains the basic token distribution.
Security tokens
If you would try to translate "security," then almost all translators will almost certainly write the Slovak equivalent - security. But here man can not be mistaken. When we talk about so-called "security tokens," we mean tokens representing some stock papers cryptosvet.
Such a statement appeared for the first time in 2016 when SEC (Securities and Exchange Commission) stated that most of ICO should fall into the same category as security papers. SEC chief Jay Clayton thinks that even if something is called a token or a coin but still meets the security features, it should fall under the "security."
He explained the reason for this viewing as follows:
"If an investor inserts a financial amount into an ICO and the value of his investment grows only on the basis of the company's performance, the ICO may be considered security."
Utility tokens
Utilities tokens or utility / token tokens are the second largest token group we can find on the market. They could be defined as tokens that will allow access to the service or product that will be encrypted in the future.
Therefore, these cryptomas should not be perceived as an investment. If you follow the correct procedure for developing your projects, you should never be in a situation where this token could be labeled as a security token.
Vinny Lingham, CEO of Civicu, thinks that there are several successful token utilities at the moment (of course he did not forget the Civic himself).
"Civic has created one billion token utilities that will allow you to access authentication data. All this will be made possible in a decentralized ecosystem.
These tokens in the given system have one of the most characteristic features of money. They act as a unit of account. Therefore, the larger the network, the higher the token, the higher the number of tokens. In addition to the already mentioned Civic, this category could include, for example, Storj or Filecoin.
conclusion
If you would like to learn more about this topic, you will write down to comment on whether we should dismantle it even more. Understanding the difference between utility tokens and security tokens can help you, for example, in choosing the projects you plan to invest in.