If you're still trading on BitMex, please STOP
It is now over 8 months since we stopped trading on BitMex. Coincidentally, it seems we are returning to a similar raging bull market and the threat of flash crashes/manipulation is at its highest levels again. After losing some positions during "overloads" and witnessing others getting wrecked beyond belief with laughable response from the exchange; it was probably well past the time to move on, and eventually we did.
Flash Crash / Manipulation / Trolling
We observe here the most recent "BitMex'ing" of traders in the 13 Feb 2020 14:00 UTC candle. We chose to compare the hourly, but you could see this flash crash all the way down to the 5 minute time frame. Volume in this candle was 111M.
This could and has happened over the years in any pair on BitMex, depending on the manipulator's available resources and timing. With lower volume altcoin derivatives its quite a low threshold. One could argue by running the pair they are setting themselves up for it (although the exchange's profit must be nice).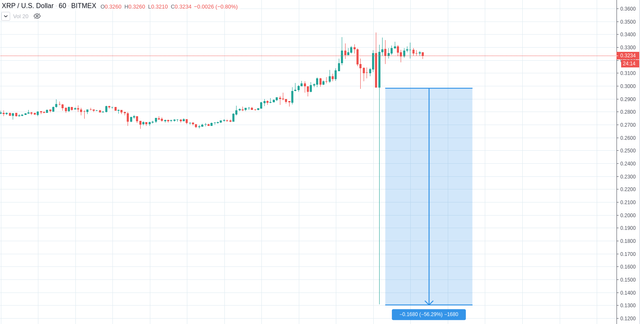 While in the same candle on Bybit, although wicking was present, it was only 3-4% to the downside with a substantially (25% of BitMex) thinner order book.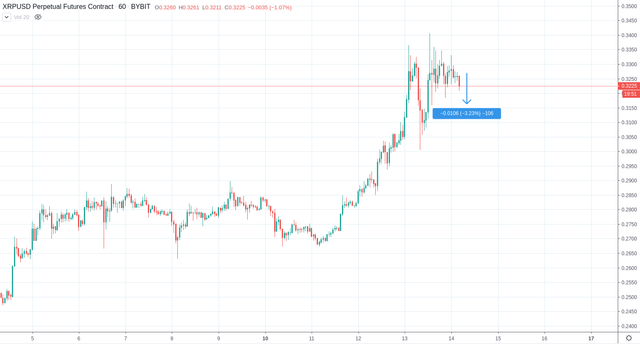 The response
Take it for what it is; system performed as designed. Cha Ching. You chose to use the system. Will you continue to do so?



Source: twitter
We encourage anyone to try crypto derivatives trading, but having as much information as possible is crucial. But remember, THIS IS CRYPTO and you are giving your coins to a 3rd party exchange and may get nothing back. All of them are ultimately vulnerable to manipulation.