APRES. A new freedom of speach tool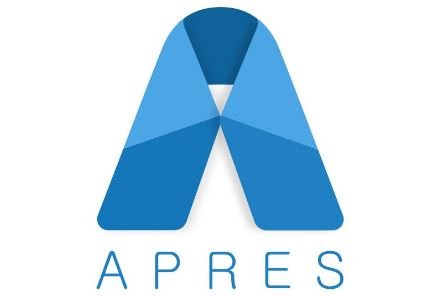 What is APRES? (Introduction)
The blockchain project APRES was founded for creation an anonymous press, which can help to struggle for freedom of speech and for free independent press in whole world. Independent press will help us to confront corrupt governments with their fake news. Where there is no freedom of speech, where government controls all print and online publications, there will always be poverty and hopelessness. If this project receives massive support, then it will be able to form a very high-quality journalistic industry in blockchain world!
APRES, undoubtedly, is the first blockchain platform that will use cryptocurrency as an incentive, as well as guarantee participants protection and 100 percent anonymity. Location of participants will not be available for tracking. For identification and encouragement participants will only have a wallet. According to the creators, such steps can ensure life of clear and open journalism, as well as protect it from the destructive forces that do not need truth.
Platform advantages
Members of the network will be able to comment on the news, but they will not have access to other information.
It is not possible to replace or change reviews. Uploaded file can not be changed by another person and remains on the network until expiration date.
The network can not be closed or deleted.
APRES is based on a decentralized blockchain platform, so it does not have a central server. If at least one member of system is online, system will work.
Offline work will only be possible for seeders.
Here is what Version v.331.C looks like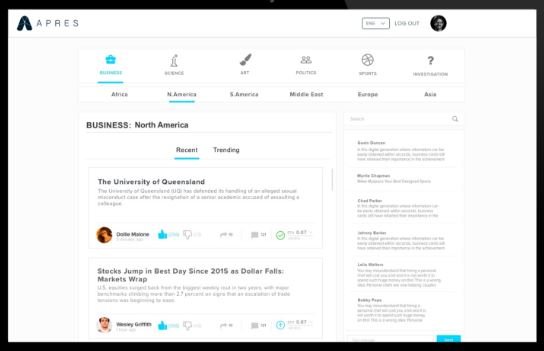 APRES token
Apres token is a social currency intended for platform participants. Tokens will be used as remuneration, donations, wages, etc. Rapid growth of the project will make it's token a strong digital currency that journalists from all over the world can earn!
1 APRES = $0.008
ICO & Public Sale
Total tokens number - 5,000,000,000
Public sale - 75%
Development team - 25%
Hard Cap - 40 000 ETH
Allocation of funds
Business development - 15%
Software development - 50%
Marketing - 15%
Unexpected expenses - 20%
What does the writer's rating depend on?
To begin with, the journalist must be verified. Rating of participant will depend on the scale of his activity, on the quality of submitted material. The number of views, comments, votes for articles also has an impact. APRES will create a rating scale for professional journalists and for all its writers.
Roadmap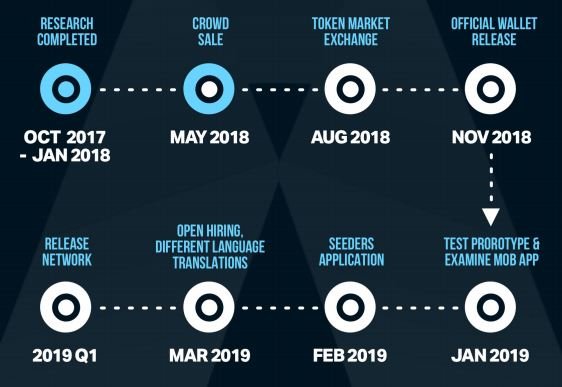 My conclusion
The goal of the project is to create and support a news decentralized platform that provides everyone with freedom of speech. Every person anywhere in the world can tell about acts of fascism, racism, war crimes and other terrible things, and will not be afraid for his life. We need to talk about problems, we need to scream about problems! Dictators and their regimes need slaves, not free people. Only the awakening of humanity will help to bring order to the world.
If you are a journalist who writes the truth, but are afraid of authorities harassment, then this project is for you!
Links
My bitcointalk profile: https://bitcointalk.org/index.php?action=profile;u=2162106
Author name: Dmitriy Stoyanov