Hi Steemit
I recently signed up for 2 exchanges, gate.io and binance exchange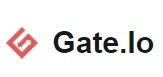 For withdrawals, with Gate.io you need a KYC process by uploading passport and photo of you holding a passport and a few days for approval. And Binance didn't ask for KYC for transactions under 2BTC worth per day. So if you are uncomfortable with KYC and don't want to wait a few days for it to get approved, you should choose Binance, 2 BTC per day is quite ok actually.

I bought PundiX(NPXS) and the withdrawal fee for gate.io is 0%+ 40 NPXS and Binance withdrawal fee was 800 + NPXS. 1 NPXS is around $0.002, so times that with 800, it's around $1.60, still cheap, but gate.io has much cheaper fee in this case
Both exchanges are easy to use and has similar safety features like SMS confirmation to your phones and email confirmations.

There are more coins to choose on Binance as it is a much bigger exchange and therefore the market is more liquid for trading. I also bought some Binance coin while i was there.
What is your favorite crypto exchange and why?