Hi Steemit
I just realised that i had Ontology Airdrop because i own NEOs, it's been on my wallet for months, and there is Token Swap as they are launching the mainnet. Deadline of Token Swap is end of September

I read some tutorials and one of the way to swap token is to send it to exchanges including Binance. So i deposited the tokens on Binance, but then there is a message a month ago that the token swap has been completed on Binance, so meaning i was late for token swap.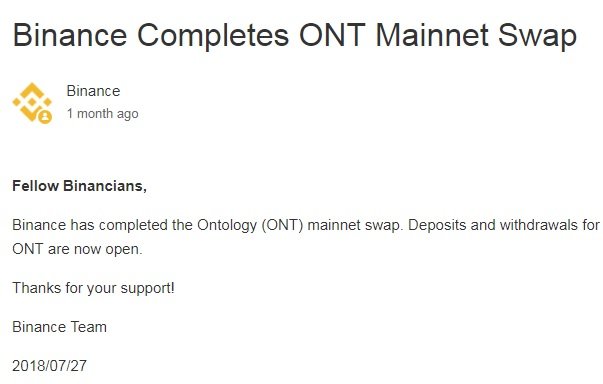 To check if my tokens are the new tokens, i bought some more Ontology from Binance, and the Balance added up, so it seems my tokens are the new ones, and i tried to sell and it was allowed too.
So do you think the NEON wallet did the swap for me or did Binance swap the tokens automatically on deposit?