We've all been searching for ways to buy stuff without cashing out to fiat first. While this method is not 100% crypto-related, it is still a way to avoid selling them, wait for the funds to arrive on your bank account and spend them.
---
Disclaimer
This is not an endorsement of this website/service. It is just a method to get some funds if you are in a hurry. Also, you will need to provide some details about yourself (name, address etc) in some cases, but you don't need to submit legal documents, so while it could become anonymous, it would be an illegal way to do that.
Keep in mind that this site could be 100% illegal too, and they are charging payment fees on everything (which sounds about right, since most of the products have minimal earnings for the seller).
That being said, I'm not responsible if you lose your money, the IRS comes knocking on your door or aliens kidnap you.
---
Before revealing the website, here are some of the most quick methods you can do this. To minimise the fees, convert some crypto to BCH (Bitcoin Cash ABC) and have them ready in a wallet (bitpay is being used).
---
Paypal
I know, Paypal is risky. However, it is also the quickest method with the lowest fees. You order 10, 25, 50 & 100 EUR, pay by crypto and you will receive the money in your Paypal account. I haven't tried this method, so be cautious, try it with €10, to make sure it works as advertised.
---
Order a virtual Mastercard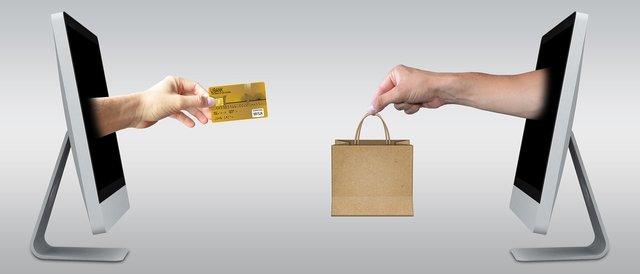 This site offers non-reloadable virtual prepaid cards, usually Mastercards. You can order €5, €10, €15, €25, €50, €100 vouchers that you can use in a website that generates a prepaid VCC. You can't reload or unload this card, you can only spend every single cent you have loaded in the original one. The card is free (there are some fees after some time, but I won't state them, since they are changing all the time, but for now there is no monthly fee). You can combine multiple vouchers to get a card of any amount you want. The cards start with 5338 and are managed via prepaiddigitalsolutions (dot) com.
And since they are virtual cards, you can't use them in store, unless you can type your card details.
---
Various Giftcards
The quickest method is this. If you want to pay for your Netflix subscription, buy an app on Google Play or Apple's App Store, and various other platforms, just like you are buying in store.
---
"Cashback" program
If you order with the same email address every time, you will gather some points, and you can exchange those points with gift cards etc. Right now, with 6 points you get $/€5 gift card for either Google Play, Apple App Store, Virtual Mastercard, Netflix, Spotify etc. Subject to availability of course.
Also, 6 points = 6 orders.
---
The site is...
I've used this site many times and I haven't had any problems so far. It is "egiftcards24.com" and you can also order the equivalent USD or GBP (gift)cards. However, make sure you can spend each and every last cent in the Virtual Mastercards, as you can't get them back as far as I know.
Have you had any experience with this site? What's your opinion? Let me know in the comments below!
---
If you can spare an upvote, a resteem or a few minutes of your time every couple of days, feel free to follow the @aristotle.team account. When everything falls into place, I'll starting posting more regularly pics, songs etc, as I've been doing the past few months.
Also, If you can spare some Steem Power, you can always consider delegating to @aristotle.team! If you are interested in supporting Aristotle and his "gang", we have some convenient delegation links here:
10SP | 20SP | 50SP | 100SP | 200SP | 500SP | 1000SP
---