Ethereum Mining Difficulty Bomb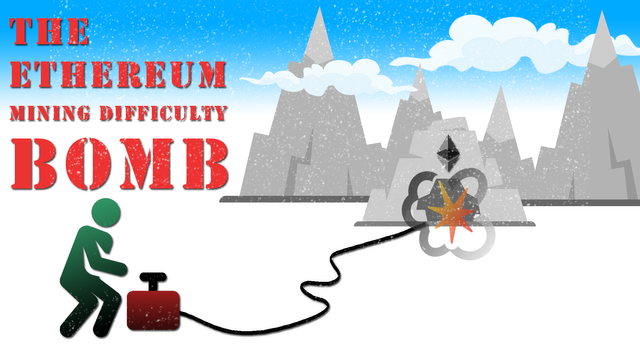 The Ethereum Difficulty Time Bomb was planted on the Ethereum Blockchain almost two years ago on 7th of September 2015. The effects of the difficulty bomb would been felt since late 2016 if it wasn't for the implementation of the Hardfork to "Homestead" version of Ethereum which slowed it down and made it almost unnoticeable until recently.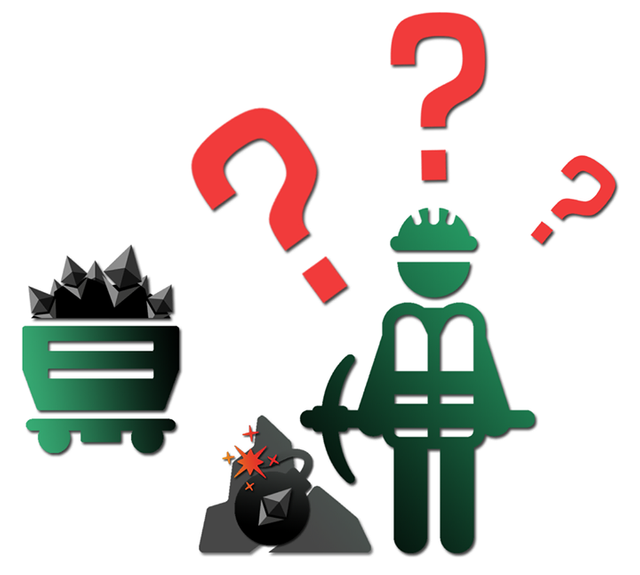 The Time Bomb is designed to increase the difficulty growth rate exponentially with each tick, making it impossible for the miners to keep up.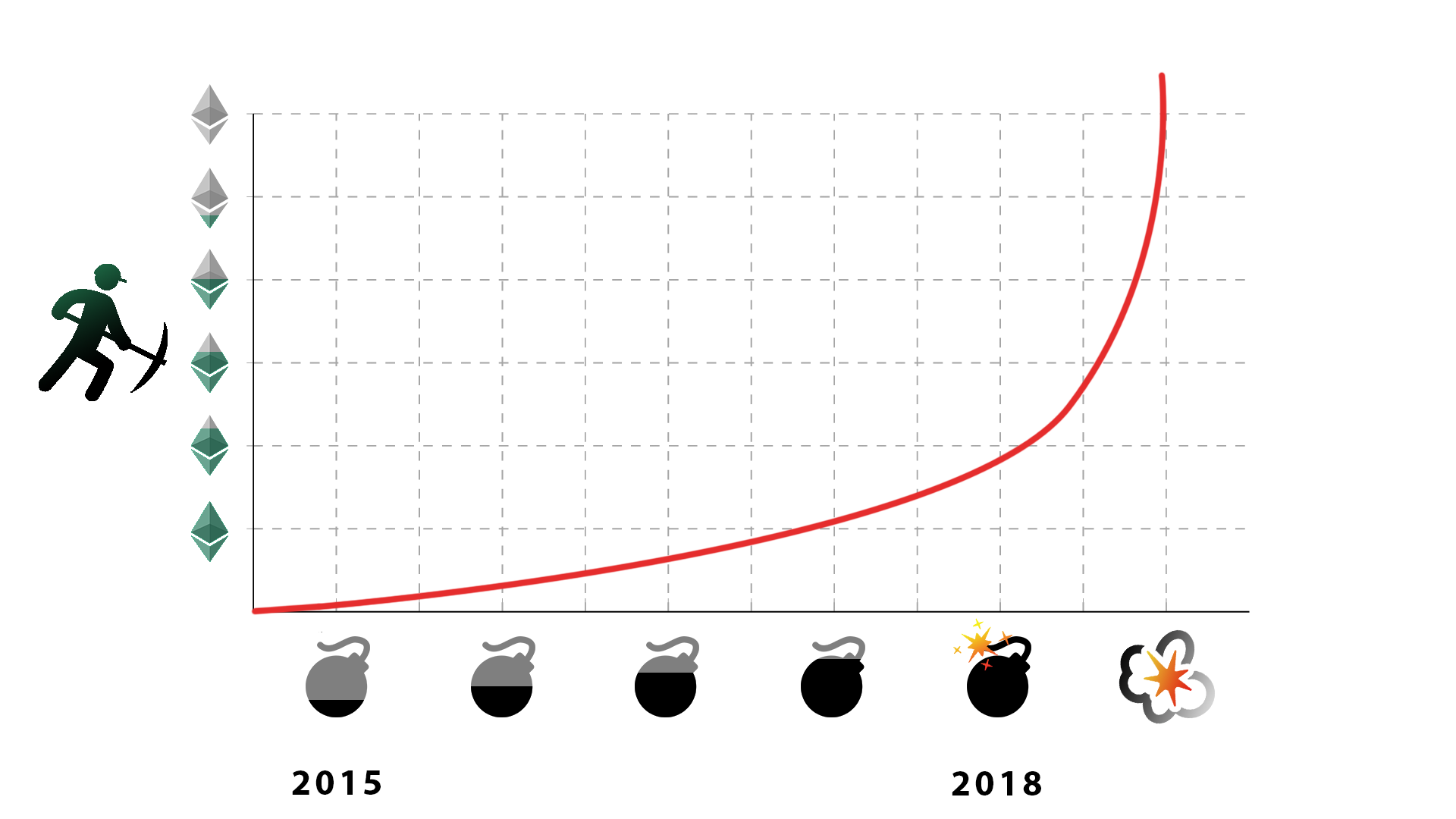 It tick every 1000 blocks mined, adjusting the difficulty acceleration which raises block time and eventually making the Ethereum Blockchain freeze, hence the name "Ice Age". Currently it takes about 15 seconds to generate a block. It is expected that by 2025 it will take up to 15 minutes.
The effects of the time bomb should be felt at the end of 2017 / early 2018, giving us a few more months of profitable ETH mining.
The scope of this difficulty algorithm is to force a transition from proof-of-work (POW) to proof-of-stake (POS) as ETH mining will become less and less profitable.

This means that, instead of contributing hashing power to the Ethereum Blockchain and being rewarded for it, you will now require to hold a set number of ETH in a masternode and passively earn ETH.
A majority of the ETH supply will be taken out of circulation by the masternode holders which can have a positive impact on the price of ETH.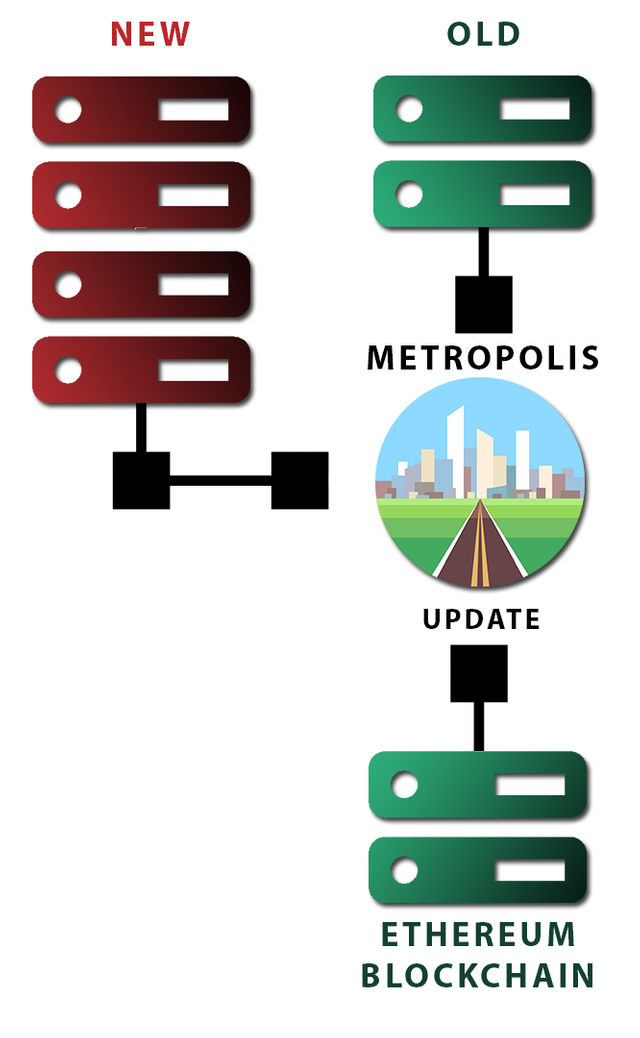 The "Metropolis" update will add, besides increased security and anonymity for the users with easier Smart Contract programing for the developers, the "Casper" protocol.


This protocol will add the proof-of-stake system, forking the Ethereum Blockchain once again. POW and POS will run hand in hand on the new Blockchain until eventually mining will become obsolete.


There is also the possibility for part of the community to retaliate against the Ethereum Fork by deactivating the difficulty time bomb and creating a third Ethereum currency that will continue to run on the old Blockchain.
Miners that built their rigs recently will have to soon find new alternatives to mining ETH in order to get their investment back.
In the upcoming months I plan to cover GPU mining alternatives with complete reviews from profitability to mining guides, along with personal experiences, as I myself am looking for 'new opportunities' for my GPU mining rig.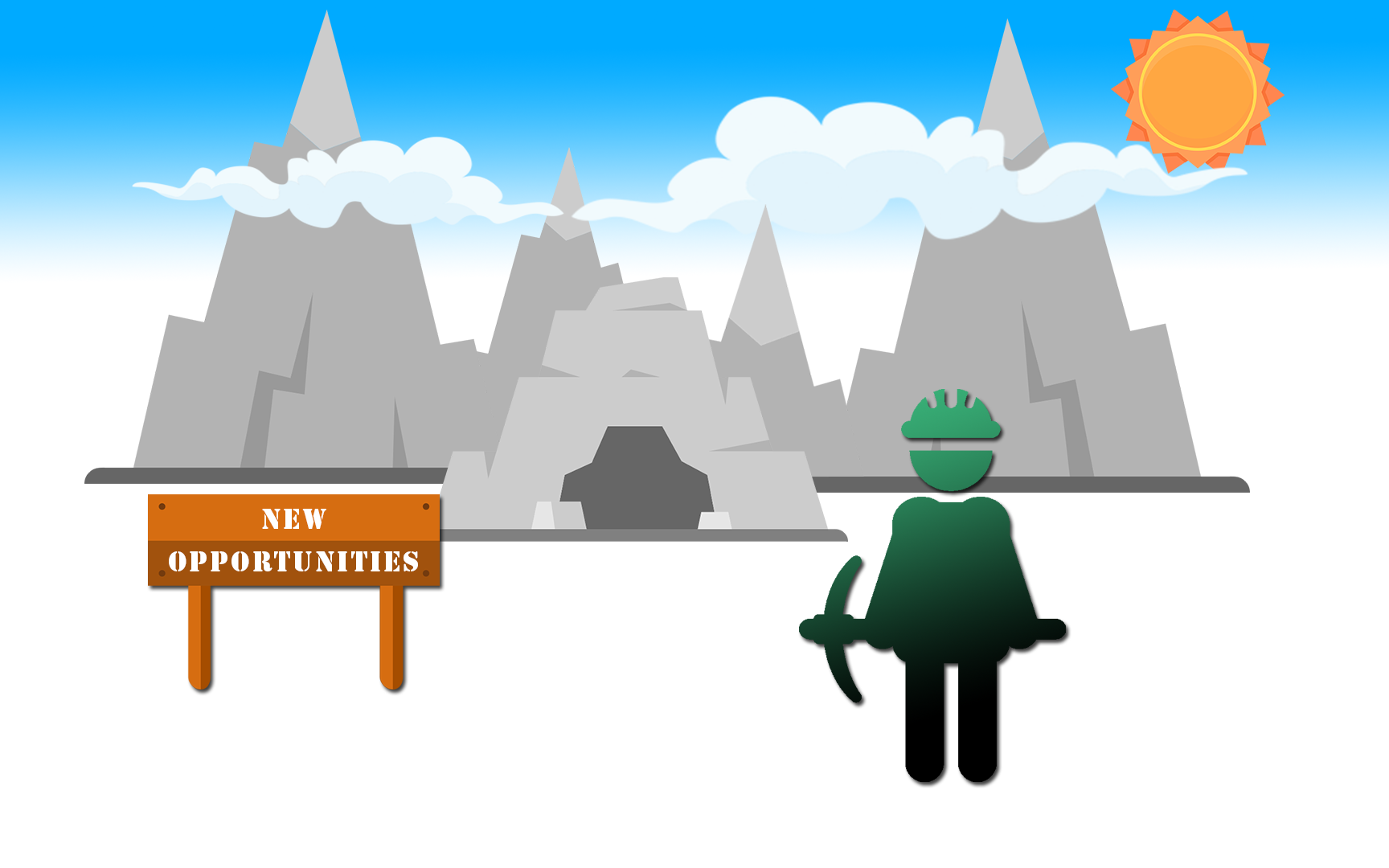 Also I would love to hear your thoughts on the future of mining Ethereum. Do you think the proof-of-stake version will be adopted by the community? How far will the price rise in order for ETH to be still worth mining next year?