Signed Listing Agreement #3 on DEPO Platform – NETSCOUTERS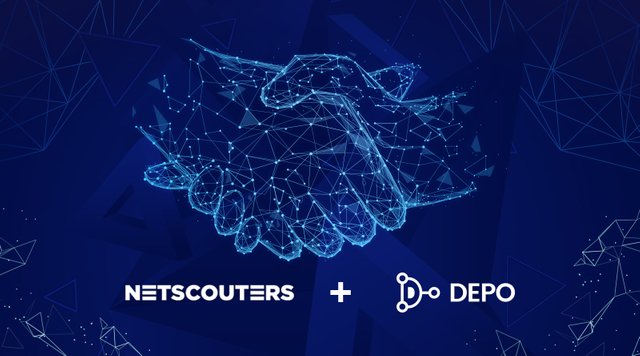 August 15th, 2018
"The interest for listing tokens on DEPO Platform is huge. We have steered signing a few agreements each day. This is in other proof of concept. Thank you for following our project!", Svetoslav Dimitrov, CEO and Co-Founder at Depository Network.
After signing agreements with CargoCoin and DICE Money projects, Depositoty Network has signed a 3rd listing agreement. The project is called NETSCOUTERS – Decentralized football funding ecosystem, based on a meritocratic and unified platform.
By providing a large list of all types of blockchain assets on the Depository Network Ecosystem, we enable numerous benefits for lenders, borrowers and unlock the true potential of the blockchain assets.
Why should projects join DEPO platform?
The asset will be included in a list, offered to all type of lenders worldwide.
The asset will be easily adopted by the traditional financial world.
The asset will be part of a huge ecosystem, among many another assets.
Tokenholders will have one more functionality – to deposit the assets/tokens as guarantee.
One more reason for token holders to not sell the asset.
In order to start procedure projects need to fill in the application form at: https://depository.network/depo-listing/