Changelly doesn't need an introduction if you're into buying and selling cryptocurrencies. But just in case - it's a service similar to ShapeShift that allows a person send one type of coin or token and exchange it for another. It's good to note that Changelly and Shapeshift are not exchanges, but instead pair the exchange of coins with 3rd party exchanges while maximizing the exchange value. The goal is to sell one currency at the highest value and receive the most possible amount of coins in another currency.
I've been using Changelly for a while now, without any issues. I've also used ShapeShift on some occasions since it supports a broader range of currencies/tokens, although Changelly has been expanding their support widely in the recent weeks.
The reason I've been preferring Changelly over ShapeShift is because I've read some pretty bad reviews on how people lost money when their Shapeshift exchange transactions failed.
Well, yesterday, for the very first time, one of my Changelly transactions failed.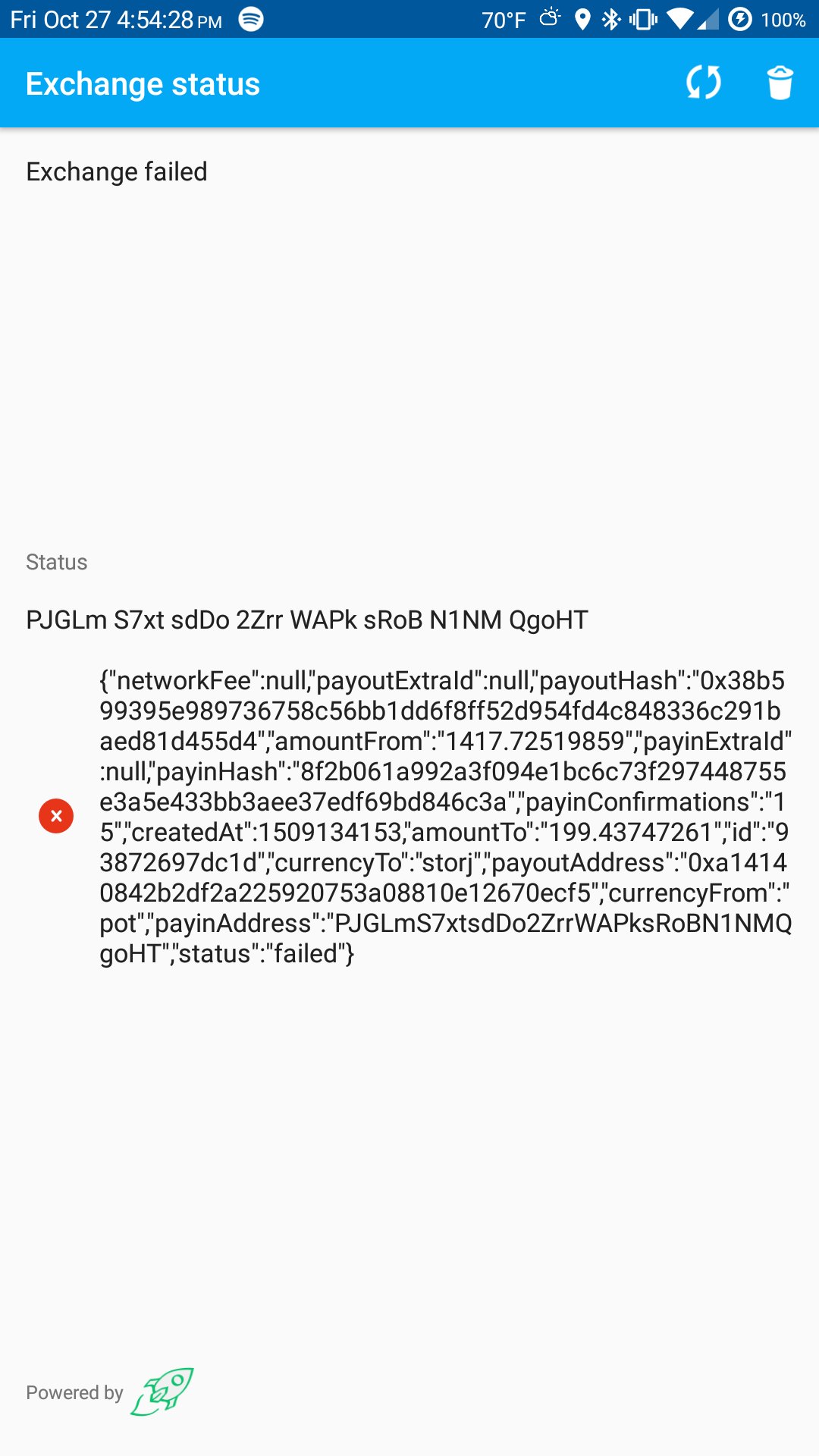 At first I freaked out. Then a sudden realization came to me that if I lost my money, it's only about $118 worth. I could live with that. But better, there had to be a way to straighten it out.
I quickly found a contact for Changelly Support and emailed them with screenshots at support@changelly.com.
I immediately received the following automated response: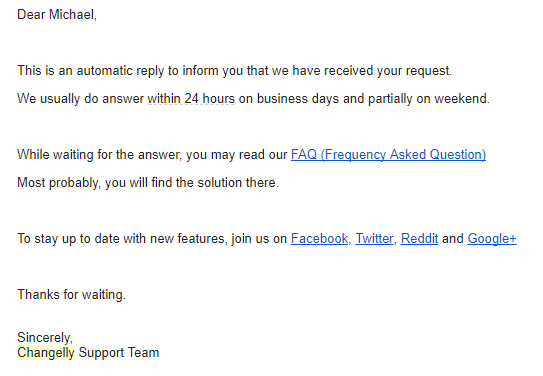 Just a few minutes later I received a reply from a real person:


Then this morning I received the following email:


I was able to confirm that my wallet received the missing tokens.
All in all, I must admit I did not expect this level of support. Reading about some of the experiences people have had I was sure my request was going to never be answered. I not only received a very fast response, but also did not have to jump through any hoops to get my tokens back.