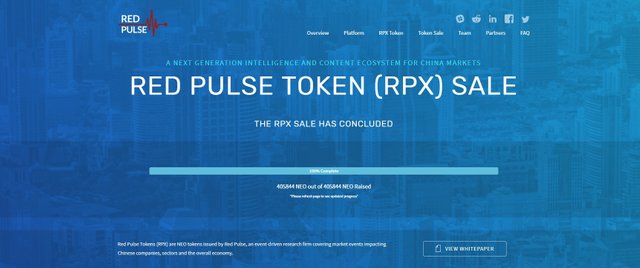 In preparation for the RedPulse ICO (which runs exclusively on the Neo Blockchain), developers at City of Zion have worked hard to release their latest version of the neon wallet: version 0.0.6.
After inspecting the new wallet's code, I noticed the new API functions that were implemented are a downright breakthrough for Neo. This is what many developers have been waiting for: invoke smart contract functions with an API.
Where developers could previously only build individual smart contracts, and apps with basic wallet functionalities, developers can now build completely functioning decentralized apps (dApps) on Neo.

Previously, Neo Smart Contracts could only be executed from the Neo core and dev wallets.
Developers could build their back-end infrastructure with smart contracts, but it wasn't possible to connect the smart contracts' functions with a front-end using client-side APIs.
Think of the possibility to build posting functions similar to Steemit (CRUD: Create, Read, Update, Delete), but no interface to interact with these functions (i.e. Steemit's website and submit page). This was a dealbreaker for a lot of developers, resulting in Ethereum being used over Neo for development (considering Ethereum already offered the full dApp-building package).
Now, thanks to the developers at Neo & CoZ, Neo allows for building the back-end (smart contracts), and connecting it to a front-end client (APIs) for consumer use.
This update makes Neo a serious contender for dApp development, and we'll definitely be seeing an influx of dApps releasing on Neo in the near future.
To start building dApps on Neo, take a look at neo-js, a Javascript module built by City Of Zion for interacting with the Neo Blockchain and (soon) Neo Smart Contracts. For building smart contracts, check out the official Neo Wiki.
Special mentions to CoZ devs lllwvlvwlll, snowypowers, unignorant, and localhuman for working around the clock to integrate these features!
For faster updates follow me on: