This coin is.. IoT Chain
ITC is designed to solve the severe safety problems of present IoT. ITC applies a combination of asymmetric encryption of cryptography, semi-homomorphic-encryption ciphertext computing technology and distributed architecture without data center.
Core technology
Asymmetrical encryption

ITC nodes protect the users privacy
The blockchain cannot be tampered with

Scalability

The future ITC will have tens of thousands of nodes to meet the needs of IOT data storage with the blockchain.

Consensus system

PBFT consensus, the DAG network
basically IoT Chain is a Chinese answer for IOTA and utilising the DAG technology.
See market cap of different DAG's (I made it a few days ago):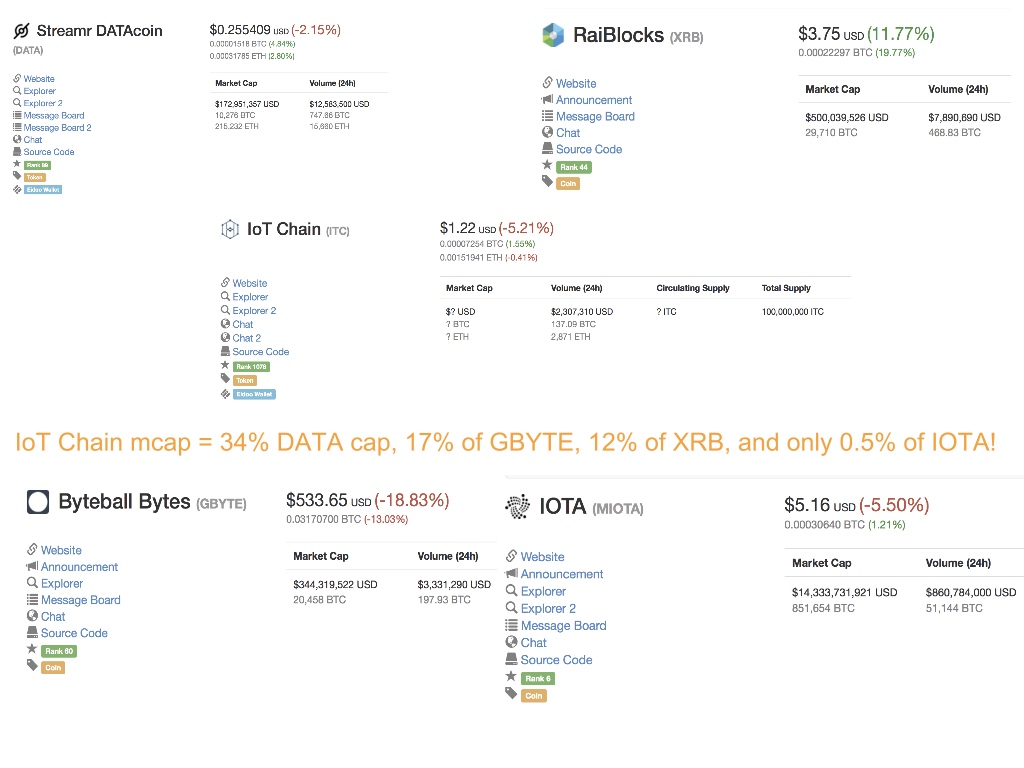 Undervaluation of IoT is heavy from every point of view:
it's the only Chinese coin using DAG technology,
biggest Chinese crypto fund (FBG) invested in them
Partnerships with:

Shanghai High flying electronics technology
Peoples daily digital communication
Shenzhen Galaxywind Network system
Shanghai Shuncom Smart Technology
Telink semiconductor
Shanghai BeTiger Network Technology
Shenzhen LEnze Technology

so far no advertising and under the radar of the whole western world
-will be listed by Binance if their telegram reaches 5000 people: https://t.me/IoTChain
very low cap, only about 60m USD,
only 420 token holders - strong hands! Just look at the chart: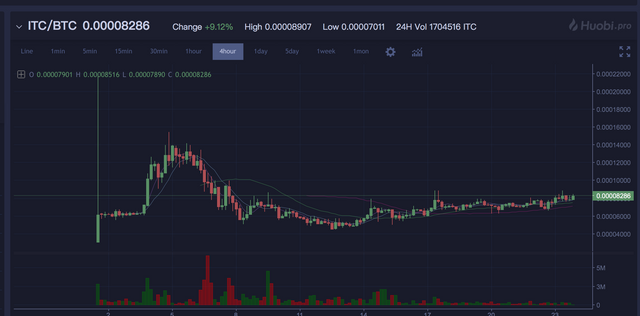 You can clearly see a slow but sustaining accumulation, in fact I bough 25k of it at the current prices and I know many whales getting it because with that tiny market cap it will easily blow up 500% in next 3 months.
It's trading on Huobi and Okex.
https://www.huobi.pro/coin_coin/exchange/#itc_btc
Private sale of IoT chain raised 10m USD.
1 ETH in ICO = 1000 tokens
Total supply of tokens = 100m.
Circulating supply = 50m.
https://coinmarketcap.com/currencies/iot-chain/
Still awaiting to be added to blockfolio and coinmarketcap properly visible.