Electrify Asia

Why?
it's basically another OmiseGO level project but for electricity market (they even have an advisor from OMG)
very low market cap - just around 40m (ico was 30m)
over 3000 ETH volume and it's listed only on IDEX!
soon will be listed on one of the big Chinese exchanges (don't ask me how I know this, let's say I have a good ,,feeling" ;)
lot's of demand, every dip is heavily bought
very deep order book
not much profit taking (it's currently trading only 50% over the ICO price fiat wise)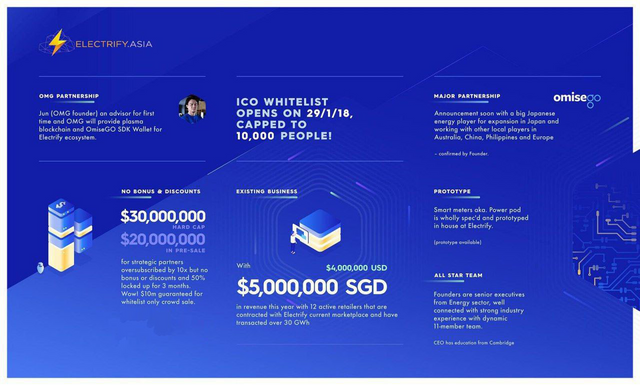 Elec currently trading only on IDEX:

I expect it to reach over 100m market cap this week which means price could go over 2.3x from this point.
In terms of a few weeks after listing on a big exchange I see it reaching 200m market cap.\
To know this project better watch this review: