Big whales entering ITC
You can clearly see 3 accommodation candles on OKEX. The middle one 2x above the current price was a market order to buy over 400 000 tokens! That was almost 2m USD worth of ITC! Because his average was above $4 per coin. You might be wondering why would anybody buy so high? Well the answer is simple, there is not enough volume around the market price so if you are a serious player and want to enter before other whales you buy with market orders. They are sure that buying even 200% over the current daily price will give them profits. As I do. It's a no-brainer.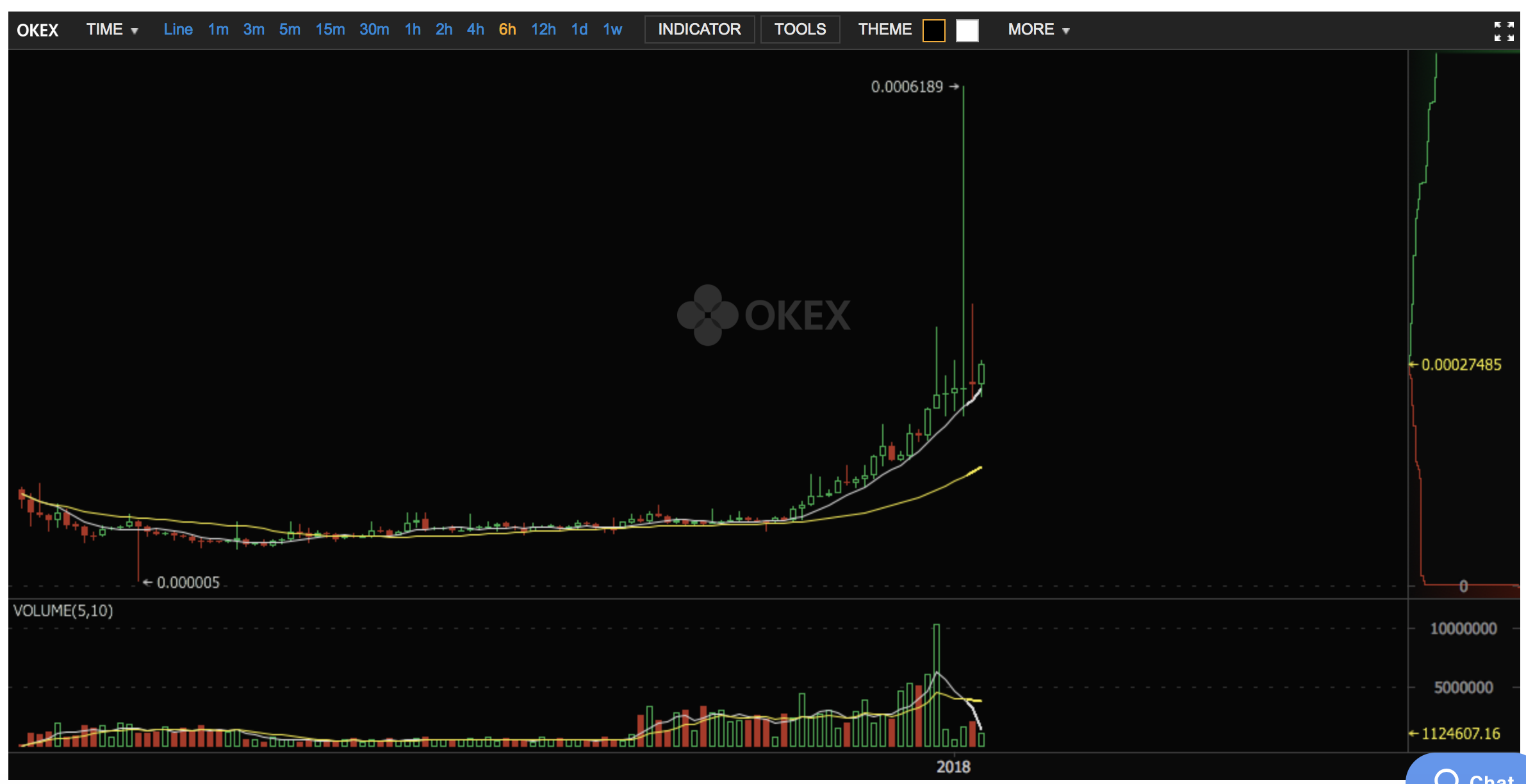 People keep asking me, Dawid is it too late to buy? I can tell you that in cryopto once a bull ran starts it won't wait for you. There aren't many stations in between the bottom and the Moon. For example MAs looks like two projectiles just launched and heating engines to enter higher layers of the atmosphere.
Here is my screenshot of the volume but it was even higher, over 100m USD! Twice the overhyped ICON volume! Twice! And only on two low key exchanges mostly used by Chinese people.


I'm getting 74 questions a day when US investors will be able to buy. Yes I'm still accumulating. Bought yesterday, bought today and will keep with this bull run.



I'm telling them look who holds tokens: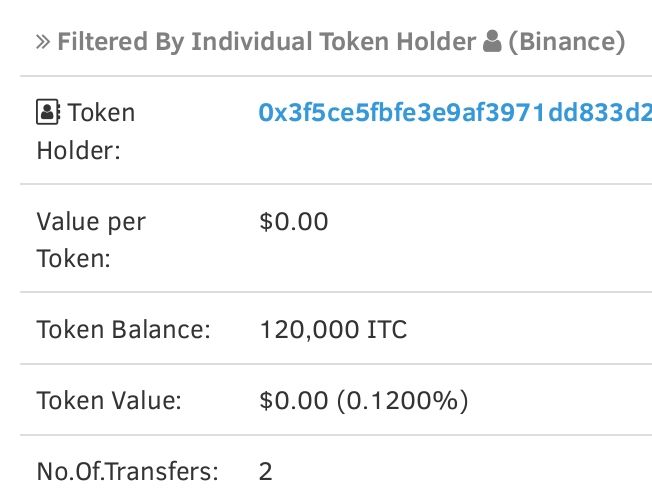 PROOF:
https://etherscan.io/token/0x5e6b6d9abad9093fdc861ea1600eba1b355cd940?a=0x3f5ce5fbfe3e9af3971dd833d26ba9b5c936f0be
With daily volumes over 50m USD up to 100m like yesterday listing on another exchanges will be imminent. That's another reason why whales are willing to buy now at any price.
Your only problem with this coin will be that you didn't buy more.
My price prediction:
$5 by the end of the next week
$10 by the end of the month.
$25 this year.
Will update it in a week.
What makes me sure about this coin?
it's still under the radar, only private investors in ICO (gib VC from China)
only 800 token holders
low cap compared to other DAGs
listed only on 2 exchanges which exclude US citizens from trading!
When it will get on Binance finally it will be available to the wide market. Currently the price is suppressed by lack of market exposure. Pool of liquidity on Huobi and OKEX is tiny compared to Binance. Bibox works for US citizens but it's a really low key exchange and 99% won't be using it.
Join ro discuss: