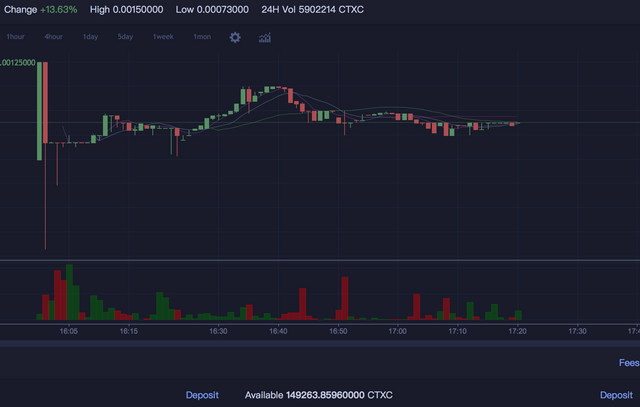 Launched 1 hour ago and trading barely above the fiat ICO price.
Already heavy filled my bags because it's a no-brainer.
I expect easy 5-8x from here in a month.
Trade here:
https://www.huobi.pro/ctxc_eth/exchange/
https://www.huobi.pro/ctxc_btc/exchange/
Total Amount
299,792,458
Circulation
149,792,458
Token Price
1ETH=1500CTXC
No presale bonuses. Only private ICO.
Supported by Bitmain, GBIC, FBG and many other big Chinese investment funds.