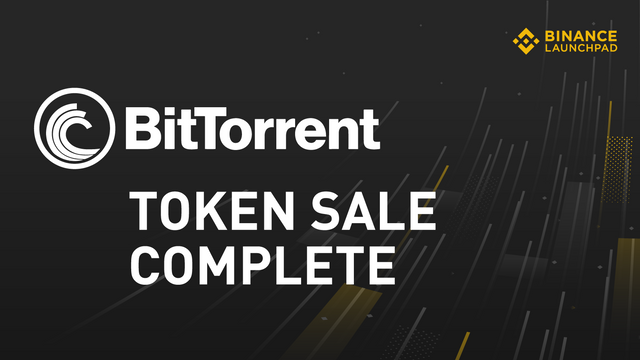 Bittorrent ICO conducted days ago by Binance Lunchpad platform might be an end to the bear market.
There was an insane demand for BTT token to the point it broken the platform for a few minutes.
I was trying to participate and at first I couldn't but then I saw that the ICO is still progressing and I got in by seconds uff...
There were only 926 people able to buy BTT and they will be heavily rewarded with at least 4x on their investment based on the post ICO demand seen on OTC groups.
I think that BTT ICO is worth buying up to 3x from the ICO price which would be 6 sats because ICO price was about 2 sats.
https://support.binance.com/hc/en-us/articles/360022429812-Binance-Lists-BitTorrent-BTT-and-Completes-Distribution-for-Successful-Launchpad-Participants-and-Additional-Airdrop
You can start buying tomorrow at 10:00 AM (UTC).