Litecoin or Digibyte which do you prefer and why?
Lately I have been trying to determine which coin is the better bet. Now we all know that the market cap of Litecoin is around $3.3 billion vs $275 million for Digibyte, or about 10x. Litecoin is more well known, ever since Coinbase picked it up last May 2017. Clearly Digibyte is the underdog.
===
---
---
-Litecoin has been around since 2011 vs 2014 for Digibyte.
-1 mining algorithm (less decentralization) vs 5 for Digibyte(more decentralization).
- 2.5 minute transaction speeds vs 15 seconds.
---
---
===
Which is the better coin?
Why?
---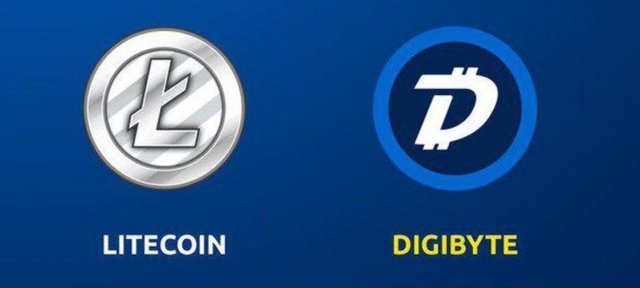 ---
---

---

Thanks to @papa-pepper for creating these logos!
---
---