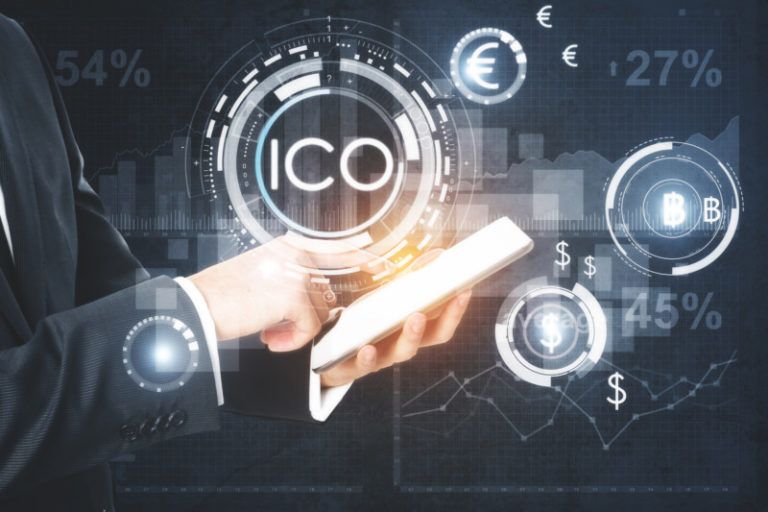 The best ICO offers for new cryptocurrencies and altcoins in 2018 as overview. With this current ICO list in Englisch, you can find new cryptocurrencies and buy new coins. Thus, you can invest early in new blockchain projects. Get your new coins as the first investor in the ICO token sale.
Early investment in top ICOs allows for high rebate bonuses. This allows you to achieve high-value increases through new digital currencies, as long as concept and startup spread successfully. There is an ICO selection of the best new releases and IPOs with analysis and recommendation.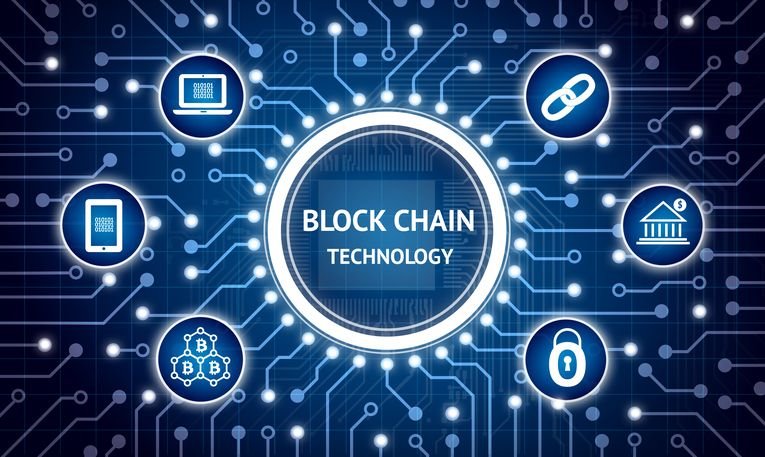 ---
The best ICO overview for new cryptocurrencies in 2018 (ICO list).
---
Here's the list of new ICO projects in 2018. Find new Altcoins with the potential of the best blockchain startups. I tried to find a colorful mix. This ICO list is constantly updated and is an inspiration for ICO investments. The numbering reflects my personal selection as a top list of the best ICO startups:
1) Ice Rock Mining
Ice Rock Mining is a bitcoin mining concept from Kazakhstan. The project has two competitive advantages: Firstlyis the mining facility built in a mountain range with 12 degrees Celsius, so no cooling of the hardware is required. Second, the average cost of electricity in Kazakhstan is only about $ 0.03 per kWh. Because of its efficiency, bitcoins can be sold at a lower cost. 87% of ICO revenue goes into new mining hardware. As of July 29, 2018, mining revenues will be generated. The profits are distributed to the Coin holders in the form of dividends by 50%. 20% of the profits will be reinvested in new hardware. The provider already operates a mining facility under the same conditions (ROCK1). At this facility and the current rate of hashrates, the ROI for investors is over 200% per year and could go up as the price of bitcoin rises.
-ICO Token Sale: 11.02.2018 till 25.05.2018
-ICO Category: Bitcoin Mining
-Buy Ice Rock Mining Coin at icerockmining.io
---
2) Dorado
Dorado from Switzerland is a delivery service with robots and drones. By artificial intelligence all kinds of deliveries should be made by everyone. This would make Dorado the new UBER for On Demand Delivery Services. With quarterly dividend payments for Dorado token holders, this crowdsale must not be missing from any ICO list.
-ICO Token Sale: 07.02.2018 till 16.05.2018
-ICO Category: Drones, Robots and Artificial Intelligence
Dorado Coin (DOR) buy on dorado.tech
---
3) Well (Presale)
Well from the US is a blockchain platform for medicine and quality healthcare. The solution connects healthcare and eliminates borders to connect doctors, therapists, psychologists and other healthcare professionals directly with patients worldwide.
-ICO Token Sale: 15.03.2018 till 15.05.2018
-ICO Category: Medicine Network
Buy Well Coin on joinwell.io
---
4) Viola
Viola from Singapore is a dating app with artificial intelligence. This makes Viola the first Blockchain and AI based marketplace for dating, partnership and marriage. The team comes from the dating scene and has so far 4 dating apps and 2 online dating sites, already generated 1.1 billion Data Points and 30.1 million matches. The concept and the team are very convincing.
-ICO Token Sale: 14.03.2018 till 14.04.2018
-ICO Category: Dating Community (APP)
Buy Viola Coin on viola.ai
---
5) Beat
The Beat project from Germany wants to enable athletic users to earn money with their smartphone data. Through the use of apps, smartwatches, fitness tracker sports activities should be measured and recycled. This is intended to transform the burdens of sport into rewards. Sponsors can reward athletes with goods, services and money based on contracted goals. In return, the sponsors benefit from verified and unchanging health data and fitness data. Decentralized controlled by the athlete as a mature user. The project is already the market leader in Germany and was developed for 3 years with 40 full-time developers. There are already more than 1,000 business customers and more than 1 million members for the Fitness APP.(Working Product).
-ICO Token Sale: 20.02.2018 till 15.03.2018
-ICO Kategorie: Sport and Fitness (APP)
Buy Beat Coin on beat.org
---
6) Minerone
Miner One is a new mining concept from Sweden. Here, coin holders are involved in the mining proceeds through monthly dividends of up to 13%. Competitive advantages due to low electricity costs and an efficient hardware architecture are sought. In addition, 100% green energy is used. This project has tremendous potential because 50% of the soft cap tokens were sold in the first 27 hours.
-ICO Token Sale: 15.02.2018 till 14.05.2018
ICO Category: Coin Mining
Buy Miner One Coin (MIO) on minerone.io
---
7) Faceter
Faceter from South Africa is the first decentralized consumer monitoring system. With this project, video surveillance becomes intelligent by allowing cameras enhanced facial recognition and object recognition in a real-time video analysis. With Blockchain technology, cameras can better understand situations and react via artificial intelligence. Facet's technological core is the absolute respect for privacy and the use of neural folding networks to share tasks. Thus, sensitive data is always processed in an absolutely trustworthy environment and forwarded to the decentralized network.
-ICO Token Sale: 15.02.2018 till 30.03.2018
-ICO Category: Camera Surveillance System
Buy Faceter Coin (Face) at faceter.io
---
8) Repux
Repux from Poland is a market place for small and medium-sized enterprises (SMEs) to monetize their data. With millions of data sets from small businesses, Repux wants to harness huge unused data volumes for machine learning algorithms. This marketplace gives SMEs the chance to exploit their unused data and fight against Amazon, Google and Facebook.
-ICO Token Sale: 06.03.2018 till 05.04.2018
-ICO Category: Data Marketplace (SME)
Buy Repux Coin at repux.io
---
9) Kepler Technologies (Presale)
Kepler Technologies from Georgia is a platform for combining artificial intelligence and robotics. The ecosystem consists of a robotic factory, a research center and development lab and an education campus for students. There is also an online platform for developers, investors and clients from around the world. Accordingly, Kepler Technologies wants to combine the added value of the future topics of artificial intelligence with robotics. In addition, low production and research costs are a competitive advantage.
-ICO Presale: 07.02.2018 till 30.04.2018
-ICO Category: Artificial Intelligence and Robotics
Buy Keplertek Coin (KEP) at keplertek.org
---
10) Friendz
The Friendz platform from Switzerland rewards people who are ready to generate advertising content. Users can post advertising and news on their social media profiles. Friendz users will be rewarded for this activity on Facebook, Instagram, Twitter or Media through the FDZ Coin. Friendz is already a working product with sales of 1.2 million euros and a community of 200,000 active users (working product). Therefore, Friendz has the potential to become a new standard token to reward people for online activities.
-ICO Token Sale: 01.03.2018 till 20.03.2018
-ICO Category: User Bonus Marketing
Buy Friendz Coin (FDZ) at friendz.io