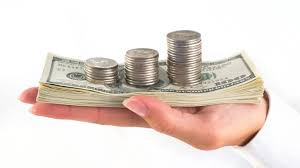 I have been expecting to see days like this for some time now. It is reminiscent of what we often see in the precious metals space. The entities which control worlwide western commerce (Fed, banks, European central band, etc) are fighting to remian in control of currency. They know that the vast majority are suspicious of the reality of cryptocurrencies right now and have heard the stories that it will likely fall from its "silly internet based" rise in value. So, they orchestrate these types of attacks to further entrench those fears into those who were on the verge of considering adoption of the new technology and even striking fear into those that just very recently got involved. Their hope is that they will have suffered a large loss in a short period of time and leave the space and not return until the inevitability of its adoption is obvious to all.
Many of you are asking, how would this manipulation occur since cryptocurrencies are distributed so widely and without the input from cental sources. Well, the answer to that is twofold. First, they have had plenty of time now to arrange the accumulation of a large amount of the various cryptocurrencies to have the ability to move the price over a short period of time. And, mark my words, they will continue to try to game the system. Secondly, they have now intorduced cryptocurrencies themselves, like Ripple, which trade in exchanges with other non-centralized cryptocurrencies. This is a second way that they are able to develop a stockpile. So, don't buy those bank backed crypto's if you want to further the movement away from centralized control. You may be able to turn a profit in the short run, but you are hurting the crypo space.
Finally, as in the gold and silver space, when great things go on sale, BUY! Do not let days like this discourage you. It is those that have the courage to stand in the face of adversity and make the hard decisions in investing who are later more richly rewarded. Just thank those that are fighting our movement for the opportunity to get more of what you want for a better price.