Current Crypto market cap via coinmarketcap :
INTRO:
Good evening ladies and gents. Let me start off by thanking you for making it this far! Without an audience, this all is for nothing. As this is my first Steemit post, I ask you all to bare with me as I attempt to cater my material to the majority of my audience. Please, please, please leave me feedback on what you like and don't like as this will help me moving forward! My goal of these blogs is to create informative material for newcomers while also giving both short term and long term coin suggestions. I'll be doing this via charts, news articles, videos, and maybe even a podcast or two down the road. Enjoy the ride!
TOP COIN PICKS FOR 2018:
COIN - PRICE NOW - (Predicted Price by 2018 year end)
Litecoin $LTC - $213 ($1500)
Tron $TRX - $.04 ($.60-70)
Substratum $SUB - $.57 ($5.50-$6.00)
Lunyr $LUN - $29.50 ($100+)
Bitcoin $BTC - $10400 ($30K-35K)
Binance Coin $BNB - $9.75 ($50)
WaltonChain $WTC - $22.50 ($100+)
Gifto $GTO - $.40 ($4+)
IOSToken $IOST -$.04 ($.50+)
Verge $XVG - $.06 ($1+)
In following blogs I'll be providing charts, TA, and several write ups on each of these coins.
COIN ANALYSIS:
Bitcoin $BTC
So what better coin to start with then the King of Crypto itself, Bitcoin. Everything in the crypto world right now revolves around the success and failure of BTC. If you've watched the exchanges then you will surely have seen that as the price of Bitcoin rises, altcoins will follow suit a day or two later. Bitcoin is the driver of the altcoin FOMO bus. What do I mean by that? When Bitcoin begins a run, Altcoins bleed out on a short term scale (slowly decline) and then will rise as the bitcoin run stabilizes. When Bitcoin falls we see the reverse.
I know I predicted that Bitcoin could hit $35000 and some people would laugh at that seeing as how we just dropped down to $6000 just a few weeks ago.  I would like to remind those people that the price of bitcoin was less than $1000. Just let that sink in:
coinmarketcap.com/historical/20170101/
Where Bitcoin is headed for Q2: 
We broke out of the downward channel here and should continue to climb for the next 45 days or so: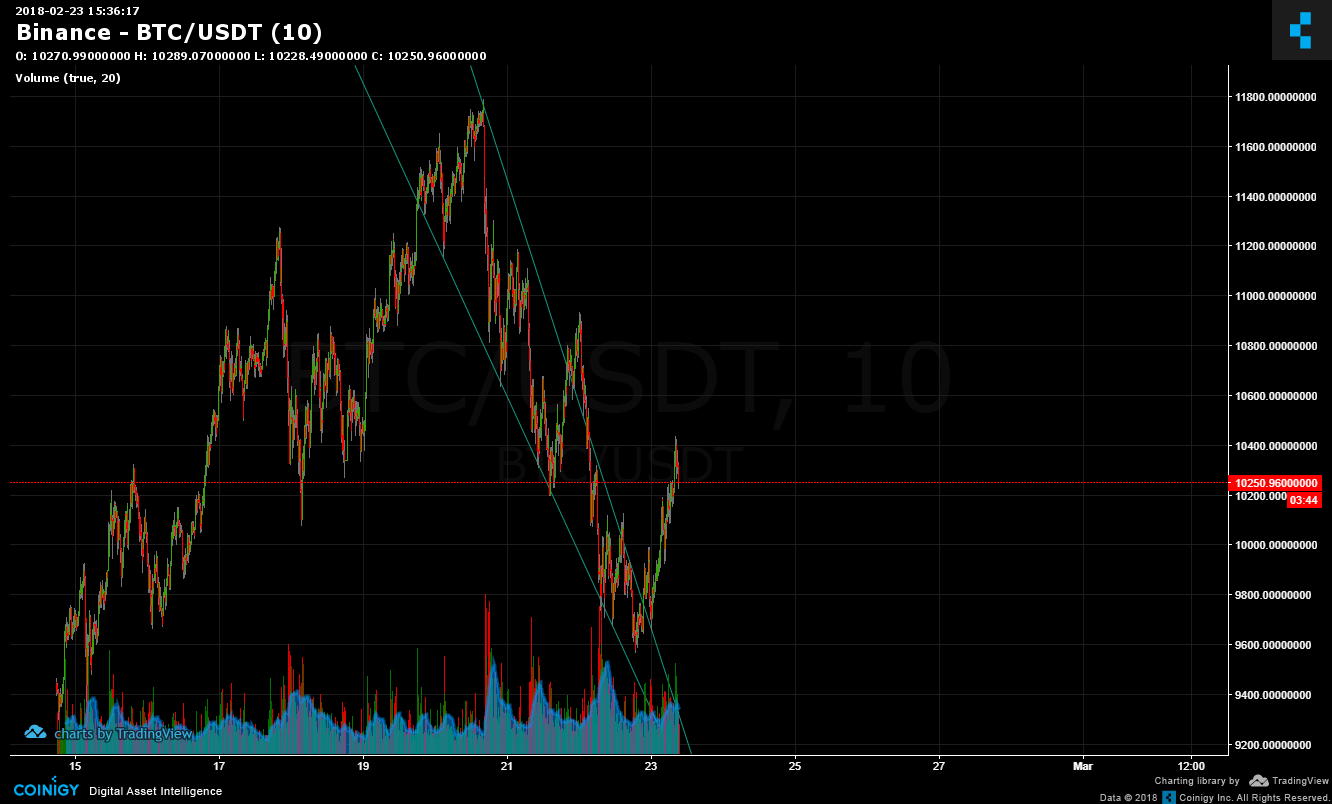 Where I think the next impulse wave will take us: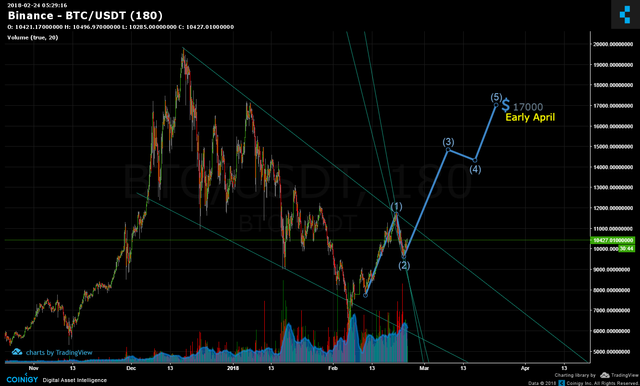 **That's it for now! As I said, the more of these I do, the more in depth I'll go assuming you guys like them! If you liked this blog or even didn't like it please leave a comment/upvote below or shoot me a DM on twitter @Supraman1989 **