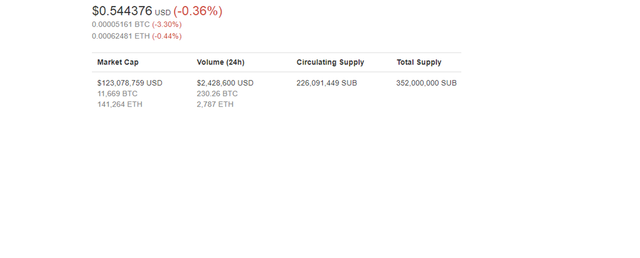 What is Substratum?
The Technicals
The Substratum Network is a worldwide collection of nodes that uses industry-leading cryptography to deliver secure content anywhere, all without the need for VPNs or Tor.
 Substratum runs on Substrate and Atoms, a rough linguistic equivalent to dollars and cents. 
 Substrate, the coin that is the fuel that runs the Substratum Network is a ERC20 compliant token based on the Ethereum Blockchain. 
 Substratum Network will be running a combination of blockchains, developed specifically for the decentralized web 
What are they doing?
Substratum is developing an open-source foundation for the decentralized web, providing free, unrestricted, and uncensored access to content for a new Web 3.0. They take a unique approach to privacy, claiming their security algorithms circumvent the need for a VPN or Tor client. They plan to use a their own complex DNS to bridge the gap between the decentralized web and the centralized web meaning that a website that is hosted on Substratum's network would be view-able by both centralized and decentralized webs. Substratum looks to solve a soon-to-be-relevant-again problem of net neutrality. If you recall, on December 12th 17', the FCC announced the repeal of Net Neutrality. Well folks, the clock is ticking and the time is nearing where we will all be complaining about slow websites and the emergence of subscription services to sites that were previously free. The linked article states the repeal date is April 23rd 2018, but there is still some debate as to the actual timeline in which we will notice a difference as they "attempt to create fair and unbiased rules" for companies to abide by in regards to pricing. One of the largest differences we see with Substratum and other web hosting services is that sites like AWS (Amazon Web Services) charge you a rate for X amount of time that you host your website(currently they charge by the minute) whereas with Substratum, they charge you only when someone visits your site. This gives small business a fair chance to be seen without having to incur huge overhead costs to host and maintain a web presence. On top of all of that, Substratum will award users for hitting certain milestones of site uses as well as users hosting nodes that process requests.
The Team
 The founding Substratum team originated from OverridePro, a web development company with experience working with large brands that embrace technology. They're a tight-knit group with experience across multiple industries and a singular passion for helping change the world. Their varied backgrounds help create products that impact a wide range of people. If you're looking for founders with sparkling degrees from prestigious colleges, these probably aren't your guys, but if you're looking for s dedicated, proven, and successful group of entrepreneurs, look no further.
Charts  
Looking at a 6HR candle chart we can see that $SUB broke out of the pitchfork channel it had been following for the last month or so: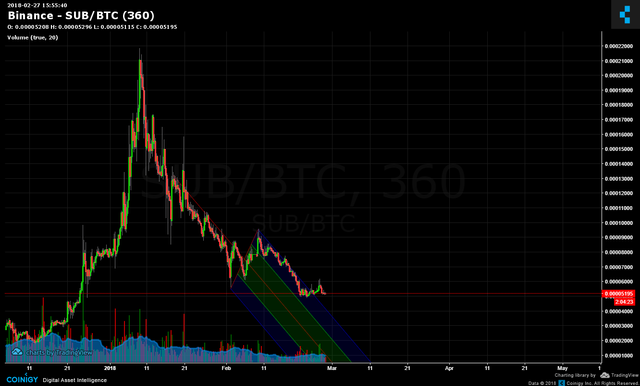 If we take a look at the same 6HR chart but with our Ichimoku indicator on we will notice a few things: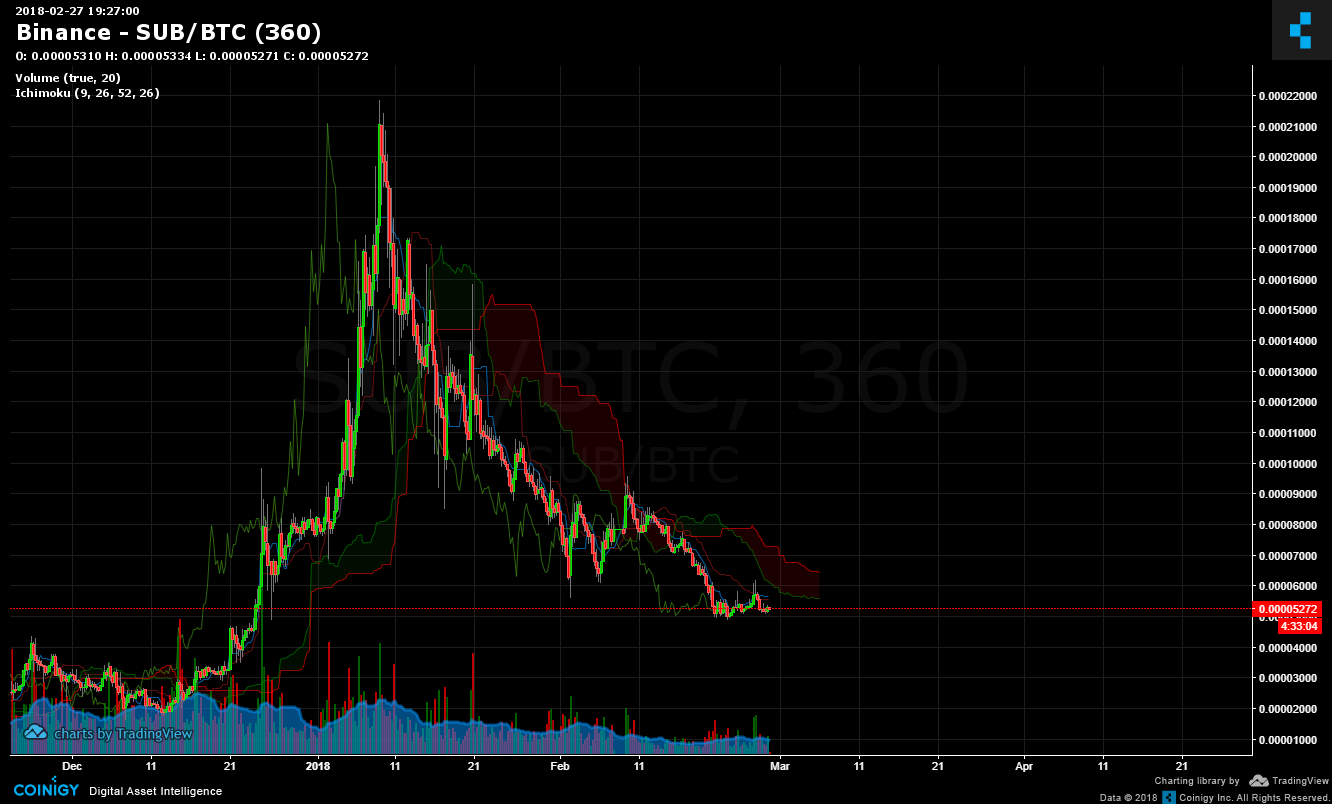 The red cloud on the end of the chart at the right indicating $SUB is currently oversold
Currently $SUB is playing off a very strong support at 5200 sats 
We are starting to see a plateau in the leading legs meaning we should see a rise soon
It could be a litte bit premature to tell but it seems like we have an ascending wedge forming which I believe could result in an Elliot Wave similar to this: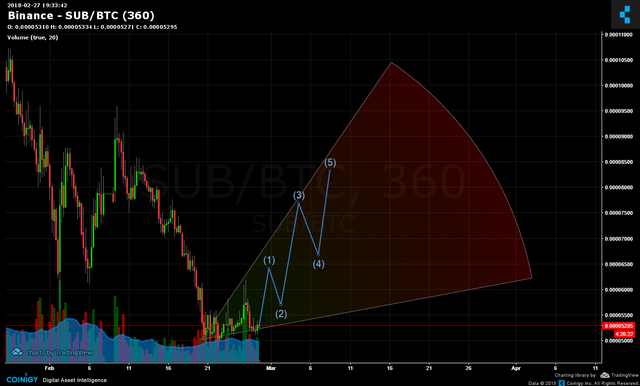 Here is the same chart but zoomed out for perspective: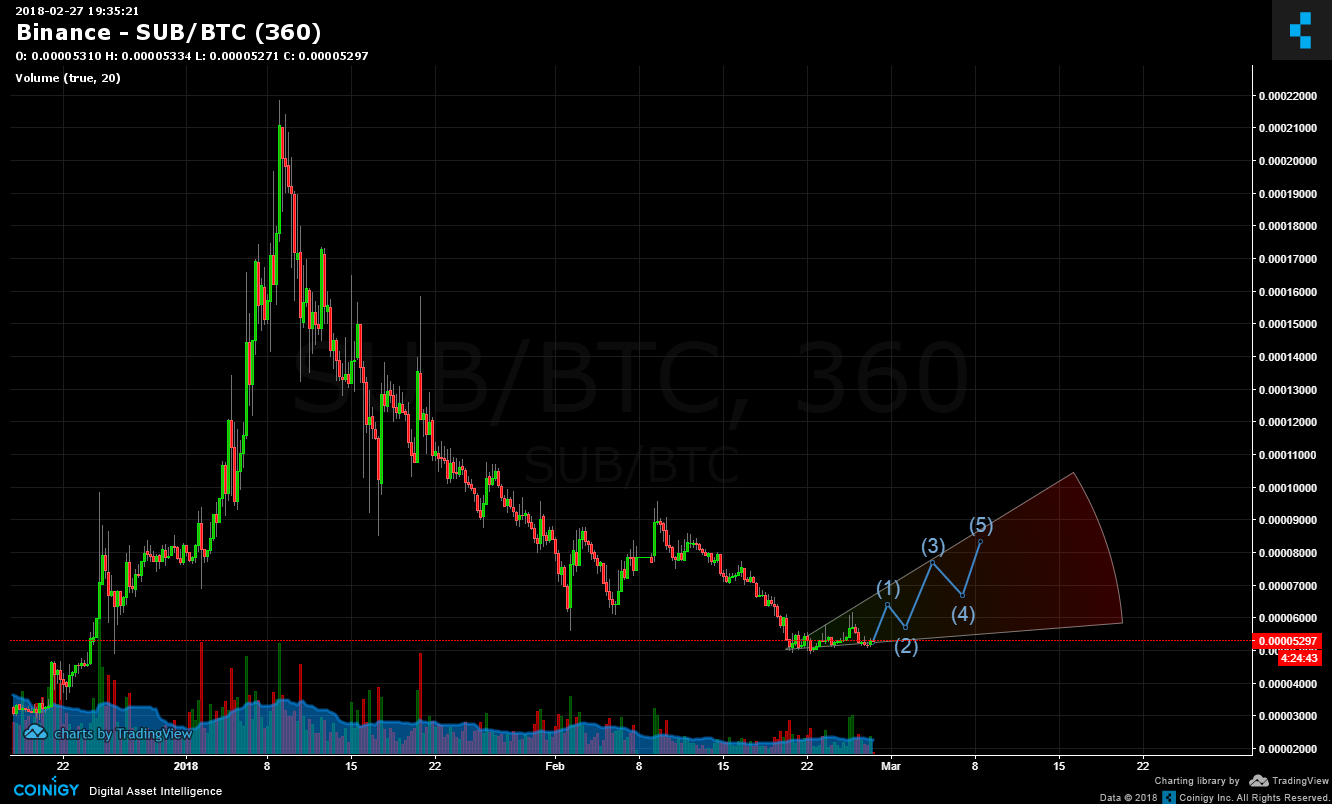 If this TA proves true, we should expect to see Substratum hit somewhere between 8000 and 8500 sats sometime next week or roughly $.85-.90. Again this is a bit early of a call, but I have a good gut feeling on it. Please make sure to keep up with my twitter as I will be updating on this possible scenario.
If you liked this post let me know by leaving a comment and an upvote!