Grin, Privacy by Default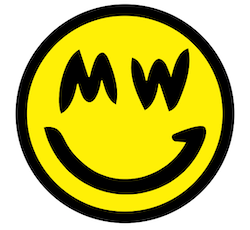 Grin is a new open-source project that uses the MimbleWimble blockchain protocol to address many shortcomings that exist in other blockchain implementations.
What is MimbleWimble?
If you are a fan of Harry Potter, you may remember MimbleWimble as a spell used to tongue tie victims. You may also remember Tom Elvis Jedusor being the French name of the Harry Potter character, Voldemor. An anonymous user, Tom Elvis Jedusor, introduced the MimbleWimble blockchain protocol to the world in a white paper. The white paper outlined some of the concerns regarding the privacy and scalability of Bitcoin. The proposed answer to that was MimbleWimble.
To maintain confidentiality, MimbleWimble does not use inputs and outputs for transactions in a transparent open ledger the way that Bitcoin does. Instead of the UTXO model, the protocol uses multisignature, for a process called "confidential transactions". In confidential transactions, both parties create multisignature keys that are used to verify the transaction. This whole process is employed without addresses. Parties use a method known as the "blinding factor" to encrypt all aspects of the transaction. The encrypted data is shared secretly between the parties. With the blinding factor, only the two parties involved know about the transaction. Coupled with CoinJoin, a method for combining multiple transactions into a single transaction, MimbleWimble further establishes privacy.
By limiting the number of recorded transactions, merging transaction and eliminating addresses, MimbleWimble is able to significantly reduce block size. Beneficially, reduced block sizes help guarantee scalability.
What is Grin?
The new cryptocurrency project, implements an optimized MimbleWImble blockchain to focus on privacy, scalability and fungibility. Grin adopts the main privacy and fungibility aspects of MimbleWimble: no addresses, merged transactions and the blinding factor.
The main goal and characteristics of the Grin project are:
Privacy by default. This enables complete fungibility without precluding the ability to selectively disclose information as needed.
Scales mostly with the number of users and minimally with the number of transactions (<100 byte kernel), resulting in a large space saving compared to other blockchains.
Strong and proven cryptography. MimbleWimble only relies on Elliptic Curve Cryptography which has been tried and tested for decades.
Design simplicity that makes it easy to audit and maintain over time.
Community driven, encouraging mining decentralization.
Consensus
Blocks are created using a PoW consensus mechanism that uses an algorithm called Cuckoo Cycle. Unlike Bitcoin, Grin's use of the Cuckoo Cycle is said to show some ASIC resistance due to memory intensity. In addition, slight changes in the MimbleWimble protocol has also made the blockchain quantum resistant.
Monetary Policy
One Grin coin is minted every second, with the block reward being 60 grin at a block target each 60 seconds. This gives Grin a static inflation and a predictable monetary policy. A static inflation will mean that Grin's inflation rate will steadily decrease as the total number of Grin in circulation increases.
Competition
Zcash, uses computationally intensive ring signatures and zk-SNARKS to transact privately. The results yield slow and expensive transactions. Dash, is suspiciously centralized and users should be weary about total privacy. Monero uses a method known as "mixins" to make transactions private. However, not every transaction contains mixins, leaving those transactions lacking privacy. Given these shortcomings from popular alternatives, MimbleWimble appears to be the most improved technology to insure transaction privacy.
Sources:
What is Mimblewimble?
Introduction to MimbleWimble and Grin
Behind MimbleWimble
Meet Grin.