Cache Previews
Their goal is to make blockchain accessible and usable to existing developers, platforms and end users throughout the world..
Summary
Cache is a token and series of projects aimed at empowering developers, startups, and products to easily adopt powerful blockchain features such as assets, tokens, decentralization, identity management, and more. In fine, we believe that in order to have a more decentralized world we need to make development, tools, and user experience surrounding blockchain an easy choice.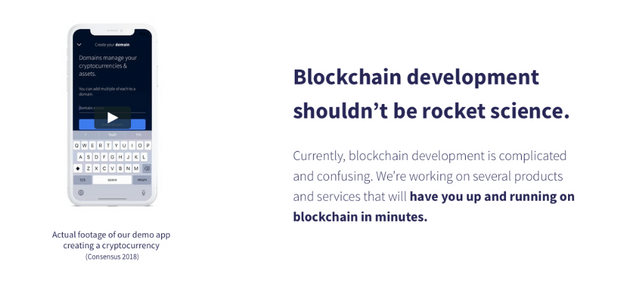 Cache operates and lives within the NEM blockchain platform. NEM operates secure, RESTful APIs that allow developers to build unique, user friendly solutions on top of the platform. To send Cache or make Cache transactions a user will pay a nominal transaction fee in the XEM cryptocurrency. Unlike Ethereum, fees in the NEM blockchain are non-variable, reliable and low cost. The cache-typescript-sdk is an open source library forked from the NEM ecosystem and enhanced by our team. SDK Use Cases Here are some of the things you can do with Cache and the cache-typescript-sdk today:
● Accept Cache as payment in an iOS or Android app
● Accept Cache as payment on your website
● Send and receive Cache in mobile, web, or desktop apps
● Use Cache as a form of in-game currency in mobile or desktop games
● Create an app that lists all of the Cache high-rollers
● And thousands of other ideas and use cases

Upcoming Cache Features
The following Cache features all use the NEM public blockchain (NIS1) and its associated tooling and our custom upgrades, and each is open source. These are listed in order of development priority.
● iOS & Android Wallet Apps ○ We are working on open source wallet apps for iOS & Android.
○ Innovative secret key recovery
○ Transaction histories ○ Address book with aliases
○ Unparalleled crypto wallet UX
● Desktop Wallet App Enhancements ○ Innovative secret key recovery
○ Analytics dashboard
● Devslopes Cache Wallet Integration
○ Devslopes will lead the way in bringing the wallet to its existing users through the Devslopes desktop app
Token Details
Seller: Devslopes CA LLC
Token Name: Cache
Token Ticker: CHE
Total Token Supply: 1,000,000,000 CHE
Tokens Available for Purchase: 800,000,000 CHE
Cache Value @ VIP Sale (28% Off): $0.018 USD
Cache Value @ Private Sale (20% Off): $0.020 USD
Cache Value @ Public Sale: $0.025 USD
Token Distribution:
Founding Team & Advisors: 10%
Cache Reserve: 10%
Cache Developer Incubator Fund: 10%
Public: 70%
Meet the TEAM: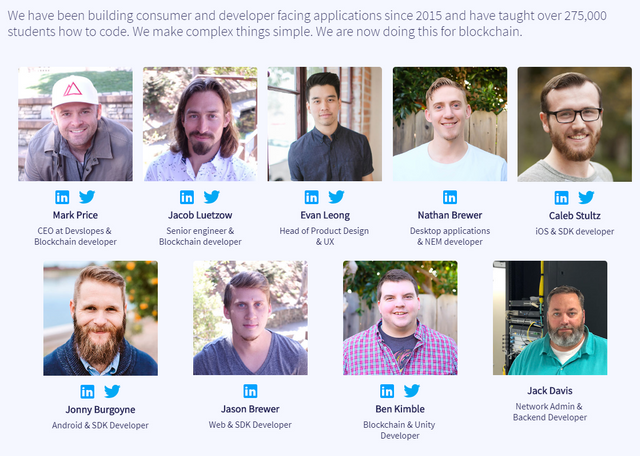 Sources:
Website: https://www.getcache.io/
Whitepaper: https://s3.amazonaws.com/getcache/docs/Official_Cache_White_Paper_USA.pdf
Authored by: Boyong02
BCT Profile: https://bitcointalk.org/index.php?action=profile;u=1023366