Technology Investment Bank Predicts 90% Correction in 'Mass market wipe-out'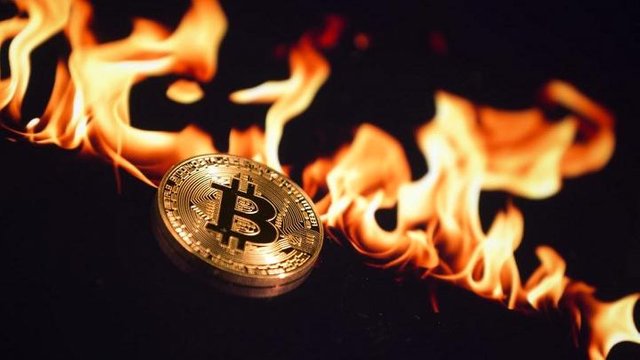 Highlights:
---
• Technology investment bank GP Bullhound predicts cryptocurrencies will experience a 'heavy correction' of 90 percent, leading to a 'mass market wipe-out' with 'very few companies surviving' in the next 12 months.
• Report author Sebastian Markowsky predicts institutional and retail investor buy-in to drive cryptocurrency prices higher, before potential "panic" among investors who bought high may trigger a crash.
• Nonetheless, once this 'crypto-winter' passes, the growth dynamics for the precious few survivors will be unprecedented, Markowsky writes in his report.
Token Frenzy: The Fuel of the Blockchain
---
Cryptocurrencies will see a 'heavy correction' of 90 percent, resulting in a 'mass market wipe out', technology investment bank GP Bullhound predicted in a report seen by CNBC on Wednesday. GP's report 'Token Frenzy: The Fuel of the Blockchain' analyzed the current and future state of cryptocurrencies, blockchain technologies and initial coin offerings (ICOs).
Of these predictions, the most striking is that cryptocurrencies will experience a 90 percent correction within the next year, with 'very few companies' surviving.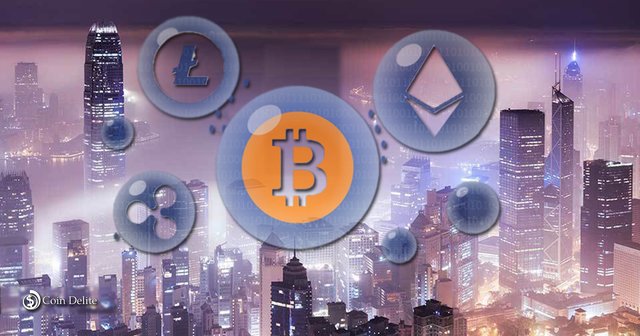 However, that is not before cryptocurrencies rise further, due to an expected inflow of institutional and retail investor funds.
As explained by GP Bullhound's director Sebastian Markowsky, the main author of the report, an influx of institutional investor funds driven by client demands for cryptocurrency exposure is likely to drive the price higher. It is likely more unsophisticated retail investors will get in to the market as well, purchasing cryptocurrencies at elevated prices.
Therefore, as soon as the market begins seeing sharp falls later this year, selling may be exacerbated by those purchasing at inflated prices, creating a bubble-like panic causing an eventual correction.
"Nevertheless, once this 'crypto-winter passes, the growth dynamics for the precious few survivors will be unprecedented.",
Markowsky wrote in his report.
ICOs Here to Stay
---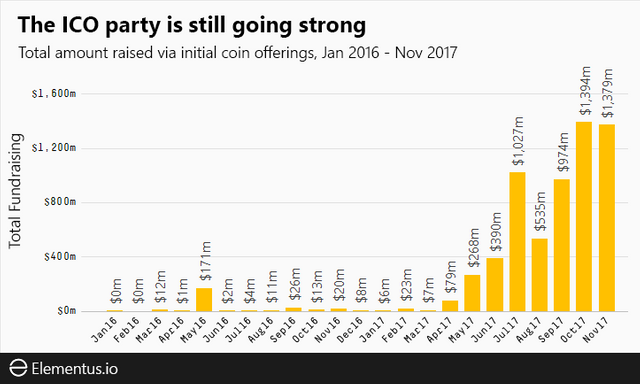 GP Bullhound's report also explores the rising popularity of the initial coin offering (ICO). This is where a start-up raises funds by issuing a new digital token in exchange for money. The investors who purchase the token receive no equity in the company, but instead are promised returns in the future or some kind of utility use for the token on a platform to be built.
ICOs have raised over $4 billion in 2017, according to GP Bullhound. However, at the same time, the reputation of ICOs has been plagued by a number of high-profile scams in the space. One scam which was uncovered by CNBC involved scammers duping investors out of $2 million.
GP Bullhound predicted ICO funding to continue, but mature. Although many investors currently invest in ICOs without the company even showing a product, that could be about to change.
"Raising money on the back of a whitepaper will not be possible. I think people will need to see more product, the bar will be rising very fast,"
Markowsky told CNBC by phone.
Cryptocurrencies: Bulls and Bears
---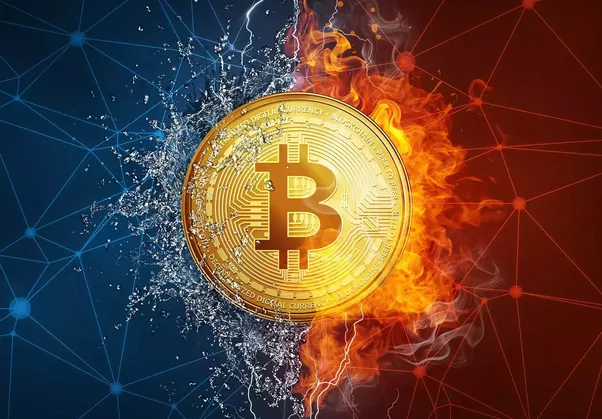 There are over 1,500 cryptocurrencies on market, with many new ones created all the time. Bitcoin remains the biggest, representing 35.9% of total market capitalization, followed by Ethereum and Ripple. After hitting record highs in December last year with $800bn total market cap, cryptocurrencies across the board have suffered large falls in the first quarter of 2018 to a low of $250bn, before slowly recovering to a current $436bn total market cap.
The value and fate of cryptocurrencies has been subject to fierce debate over the past year:
Bulls:
• (April, 2018) Saxo Bank analysts at the famously pro-Bitcoin institution said in its Quarterly Outlook that a mixture of global political uncertainty, tightening of credit access and commodities volatility could all see new money pouring into crypto markets, predicting Bitcoin to hit $100,000 by the end of this year.
• (April, 2018) Thomas Lee, co-founder and head of research at Fundstrat, predicted Bitcoin to hit $25,000 this year, representing a 172 percent upside from Wednesday's high of $9,182.43.
• (April, 2018) Bill Baruch, a cryptocurrency bull who foresaw both Bitcoin's recent slump and ensuing rally, has set a near-term price target of $11,500 to $11,800, being confident cryptocurrencies will continue to rise after fighting off regulation and tax selling.
Bears:
• (February, 2018) Noted economist Nouriel Roubini remarked 'Bitcoin is the mother of all bubbles and is also the biggest bubble in human history' and predicted that bitcoin would eventually crash to zero.
• (January, 2018) Warren Buffett struck a pessimistic note on cryptocurrencies, telling CNBC in January that "In terms of cryptocurrencies, generally, I can say with almost certainty that they will come to a bad ending".
• (December 2017) Matt Siebenthal, professional trader and founder of BlockWealth Capital, postponed plans to launch a crypto hedge fund, citing a correction of Bitcoin to $7,500 or lower before the cryptocurrency market resumes its uptrend.
Follow our Steemit blog, @Cryptovate for daily cryptocurrency analysis, insights and opinions.

---

Disclaimer: Research publications are furnished by independent authors on the Cryptovate team. You are not obtaining any advice from Cryptovate Investments. You should always consult with your advisers before making any investment decisions and should you have any questions as to the laws that govern our cryptocurrency research, you should consult with your legal or investment advisers.